Shocking allegation at Saratoga
The connections of Travers second-place finisher Moreno filed a complaint Friday with the New York State Gaming Commission alleging that Luis Saez, the rider of Travers winner Will Take Charge, used an electrical device on his horse during the running of the race.
Will Take Charge got up in the final jump of the Travers to beat Moreno by a nose.
"We have received a complaint, and it is under review," said Lee Park, spokesman for the Gaming Commission.
Saez, through his agent Richard DePass, denied the allegation.
"It's absurd for someone to make an accusation like that," DePass said by phone from Florida. "We deny it one million percent. We're going to get an attorney and pursue this vigorously."
The investigation is being conducted by the three track stewards as well as the Gaming Commission. Carmine Donofrio, the Gaming Commission steward, confirmed the stewards asked NBC for a tape of the race. Donofrio declined to comment further.
Sources also confirmed that the stewards did interview Saez on Saturday and that his locker was searched.
"We are actively cooperating with the State Gaming Commission in their review," said Eric Wing, spokesman for the New York Racing Association. "Obviously, the integrity of our race is a matter of great importance to us."
D. Wayne Lukas, trainer of Will Take Charge, said neither Saez nor himself did anything wrong.
"It's just unfortunate," Lukas said. "That's a good kid. He didn't do anything wrong. It'll run its course. The people that look at that stuff will come to the right conclusion. Somebody has a little trouble accepting defeat."
Lukas was obviously referring to Eric Guillot, who trains Moreno for Michael Moreno's Southern Equine Stable.
Guillot was sent by his brother Chip a slow-motion video of the NBC broadcast of the gallop out of the Travers, which Guillot alleges shows Saez moving an object from his right hand to his left and then tucking it underneath the saddle pad.
Guillot said the New York stewards told him "they would have to go through the proper procedures, which they're doing right now."
In the Travers, Moreno set the pace for the entire race while Will Take Charge raced a close-up fifth. In midstretch, Saez had Will Take Charge directly behind Moreno before guiding him to his outside late.
"To me, the horse was dead in the water four jumps out from the wire when he hit him with the machine, he surged," Guillot said. "Pretty suspicious why they had a jock change coming off a second place in the Jim Dandy."
Guillot was referring to the fact Saez was replacing Junior Alvarado who had ridden Will Take Charge to a second-place finish in the Jim Dandy.
Guillot is known to be a character who says outlandish things. He made a voodoo doll of Todd Pletcher, trainer of Travers favorites Verrazano and Palace Malice.
"One thing I have with all the [stuff] I talk is integrity," Guillot said. "Integrity goes a long way with me. This industry needs it. This will be a black eye to the industry. But I think if we all clean up the rats and flush them out, we'll have no more problems in the future. I feel sorry for the industry and the gamblers, the people that bet on him at 30-1, for it to come to this."
Coincidentally, the stewards on Saturday fined Guillot $500 for using a mechanical massage blanket 24 hours out from a race, necessitating the scratch of Willyconker from Saturday's Grade 2 Bernard Baruch Handicap.
The Travers was the first Grade 1 victory for Saez, a 21-year-old native of Panama City who began riding in the United States in 2009 and has amassed 937 wins. After riding mostly in south Florida, Saez moved his tack to New York this spring, riding 39 winners to finish eighth in the standings at Belmont Park. He has 16 wins so far at Saratoga, putting him 10th in the standings.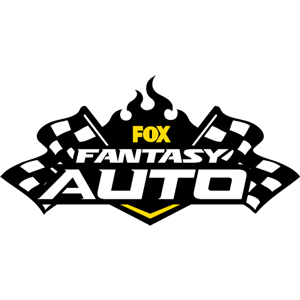 FOX Fantasy Auto
Form a Racing Team, Compete for Prizes
Play Now!