What to watch for at the Derby
People who don't watch another horse race all year will watch the Kentucky Derby simply because it's the Derby. And there's usually a good party going on where they're watching it.
So, what is there to watch out for at Saturday's Run for the Roses? Besides the fashionably wild hats and fashion statements, of course.
In no particular order here are some things to watch:
Rosie Napravnik
No female jockey has ever won the Derby, but then again no female jockey had won the Kentucky Oaks until Napravnik rode Believe You Can to victory last year. She won more purse money in 2012 than any other female jockey ever in a single year.
Napravnik was originally scheduled to ride 2-year-old champion Shanghai Bobby until the horse suffered a pelvic stress fracture that knocked it out of Triple Crown consideration. She will ride Mylute and start from the No. 6 gate.
Mike Battaglia, who makes the lines at Churchill Downs, admitted he bumped Mylute from 30-1 to 15-1 simply because of Napravnik, her success and all of the attention she has been garnering. Napravnik was ninth aboard Pants On Fire two years ago, the highest placing of any of the six female jockeys to ride in the Derby.
Rick Pitino
No one in the sports world has had a better spring than the University of Louisville basketball coach. He led the Cardinals to the program's first NCAA title in 27 years a month ago, he's been elected to the Basketball Hall of Fame, his son has gotten the head coaching position at Minnesota and now Goldencents, a horse he owns a minority stake in, is among the favorites in the Run for the Roses. Pitino is a 5 percent owner in Goldencents, but is there really any reason to bet against the guy at this point?
Orb
Orb is the morning line favorite at 7-2. Orb has won his last four races, including the Fountain of Youth Stakes and the Florida Derby. The horse will leave from the No. 16 gate in the 19-horse field and is being ridden by Joel Rosario, who was the leading rider at Keeneland's recently concluded spring meet. Trainer Shug McGaughey is 0-for-6 in Derby starts but he has a good shot with Orb.
Expensive Roses
This year's total purse will be $2,199,800, with the winner's share $1,439,000.
Calvin Borel
Or as he is nicknamed, Calvin Bo-rail because of the Louisiana jockey's liking to ride the rail. The strategy has helped Borel win the Derby three times since 2007. He won't have to go far to find the rail Saturday as he starts out of the No. 3 gate on Revolutionary. The pair opened with 10-1 odds.
Most starts
No trainer has had more Derby starts than D. Wayne Lukas, but Todd Pletcher is trying to catch up in a hurry. Lukas will send two horses to the starting gate Saturday with Oxbow (30-1) and jockey Gary Stevens in the No. 2 hole and Will Take Charge and jockey Jon Court coming out of gate No. 17, pushing his career total to 47. Pletcher sends a record five horses to start, increasing his career total to 36.
Lukas is tied with "Derby Dick" Thompson for second all-time with four visits to the Derby winner circle. Pletcher has had just one Derby winner, Super Saver in 2010, but he trains the second choice Verrazano (4-1), which is undefeated, as well as Revolutionary.
The Mansion
Churchill Downs converted its former press box into a luxury suite of luxury suites. Just don't expect to get a glimpse of the area. Tickets into The Mansion area range in price from $7,000-$12,500 and the area will only be open twice a year, for the Kentucky Oaks and the Kentucky Derby.
The area seats a total of 296 people and, according to track officials, is essentially sold out with contracts of three to seven years. Don't worry about us poor scribes. Churchill Downs has found a nice room for us elsewhere on the grounds that allows us to do our jobs just fine.
Mint Juleps
Approximately 120,000 of these traditional bourbon drinks will be served over the two days covering the Kentucky Oaks and Kentucky Derby races. The concoction of Kentucky bourbon, water, sugar and mint leaves is served over crushed ice in a silver cup.
Typical drinks with a souvenir cup will cost you $8, but there is a $1,000 mint julep for purchase, made by the folks at Woodford Reserve. The proceeds of these drinks have provided more than $350,000 in charitable donations over the past seven years. For your $1,000 you get a sterling silver cup that includes an engraved horse and rider, a gold-plated garland of roses and a gold-plated straw.
The weather
Rain is expected as forecasters are calling for highs in the 60s and a 40 percent chance of showers. When the rain will hit and how much it will rain are uncertain. The closer it hits to post time, the sloppier the track would become and that's another factor to throw into the wagering mix.
The Triple Crown
There hasn't been a Triple Crown winner since Affirmed in 1978 became the 11th horse in history to win the Kentucky Derby, Preakness Stakes and Belmont Stakes. There have been 12 horses, including I'll Have Another last year, that have won the Kentucky Derby and the Preakness. Four times a horse has missed the Triple Crown by placing at the Belmont, the last time in 2004 with Smarty Jones.
Security
The tragedy of the bombings at last month's Boston Marathon have forced Churchill Downs officials to increase security, including banning items that in previous years had been allowed inside the track.
Coolers and drinks in cans and glass bottles are no longer permitted to be brought into the track. Coolers, with a bag of ice, will be available for purchase inside Churchill Downs for $5. Non-alcoholic beverages in plastic bottles that are sealed, clear and unopened may still be brought in by Derby-goers.
Patrons may also bring in up to two clear plastic bags or containers of food that are no larger than 18 inches by 18 inches. Purses larger than 12 inches in any direction — height, length or width — are not allowed this year.
Fans will have the choice of taking their items back to their cars or leaving them at the gate and having them thrown away.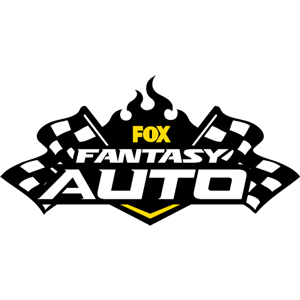 FOX Fantasy Auto
Form a Racing Team, Compete for Prizes
Play Now!