Rapid Redux wins 19th straight race
Five-year-old gelding Rapid Redux scored his 19th straight victory Thursday at Maryland's Laurel Park, tying the modern North American record held by reigning Horse of the Year Zenyatta and Peppers Pride.
Rapid Redux is now 17 for 17 this year after beating four challengers in a $7,500 starter allowance race under jockey J.D. Acosta.
"I didn't want to make any mistakes," Acosta told track officials. "It was really in intense moment. You don't want to do anything wrong. You want to be a part of history."
Owned by Robert Cole Jr. and trained by David Wells, Rapid Redux paid $2.40 for the victory as the overwhelming favorite in the sixth race.
Rapid Redux completed the seven furlongs on a muddy track in 1 minute, 24:07 seconds, leading from start to finish and defeating Rich Hero by about three lengths. Rapid Redux earned $11,400 for the victory.
"I'm kind of freaked out," Cole told track officials. "It was a little tougher than I was expecting. We got it done, and I'm very thankful. This track has such a long stretch and a long run to the turn, I was worried. It wasn't a desperate performance but we got it done."
Rapid Redux was claimed by Cole out of a race last fall for $6,250. In his 19-race streak, he has won races at seven distances at seven different tracks, according to the Daily Racing Form.
Cole and Wells plan to run Rapid Redux several more times before Jan. 1, when he will become ineligible to compete in the starter allowance races that he is currently dominating.
"What's happened is he's towering above everything right now in the starter allowances," Wells told The New York Times last month. "In the starter $5,000 races, he's just superior. That's all there is to it. He's not going to beat stakes horses, but in that particular condition he's very hard to beat."
As long as Rapid Redux comes back from Thursday's race in good shape physically, he will soon take a shot at breaking the record of Zenyatta. The legendary mare won her first 19 races — including the 2009 Breeders' Cup Classic — until her narrow defeat to Blame in the 2010 Classic.
Peppers Pride, a New Mexico-bred mare, was unbeaten in 19 career starts. Her last race was in December 2008.
Five US horses are reported to have won more than 19 straight races before 1900.
In Puerto Rico, Camarero won 56 straight from 1953-55. Hungarian-bred Kincsem went 54 for 54 in her career from 1876-79 while racing against top competition throughout Europe.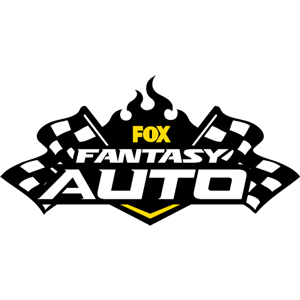 FOX Fantasy Auto
Form a Racing Team, Compete for Prizes
Play Now!