Orb sharp in return to action
Kentucky Derby winner Orb took a significant first step toward a possible start in the June 8 Belmont Stakes and a rematch with Preakness winner Oxbow with a strong one-mile gallop Thursday over a sealed, good Belmont Park main track.
The exercise was Orb's first since he finished fourth in the Preakness Stakes at Pimlico last Saturday, and gave trainer Shug McGaughey encouragement that the horse could make the $1 million Belmont.
"If everything's right, he's doing right, puts his weight back on, his energy level's good, we would like to run in the Belmont," McGaughey said. "If we hit any stumbling block along the way there are plenty of other good opportunities."
While the gallop itself went smoothly, there was an anxious moment or two for McGaughey and exercise riders Jennifer Patterson and Anna Martinovsky when two loose horses went past Orb and his stable pony seconds apart while he was waiting to train.
On a gray, humid morning, Orb came on the track at 6 a.m. accompanied by stable pony named Welle, ridden by Martinovsky. The pair stood patiently at the 1 1/4-mile pole.
Orb was still with the pony when one loose horse came flying down the stretch while a second loose horse was coming the wrong way from the backside. The second horse went by Orb first and left the track through the gap by the 1 1/4-mile pole.
The horse who had come the right way down the stretch went past Orb around the clubhouse turn and then turned around and galloped past Orb a second time before leaving the track.
"He got a little on edge," Patterson said of Orb. "When that horse came back toward us he got antsy a little bit, but we kept him moving forward."
"With all he's been through, he's seen so much, I don't think it's going to startle him," McGaughey said. "It got me off my seat."
Once the mini-commotion died down, Orb jogged for about three-eighths of a mile before leaving the pony at the 6 1/2-furlong pole. He jumped right into his gallop, but was kept closer to the outside rail than the inside rail owing to the presence of two sets of orange traffic cones, commonly referred to as dogs, which forced all horses to train on the outer half of the sealed track.
Patterson had a good hold of Orb as he galloped in sub-16-second eighths through the stretch.
"He galloped beautiful this morning," Patterson said. "He dragged me around the first part, then he did settle in my hands. I couldn't have asked him to have galloped any better."
McGaughey, who watched from the front side, said he was pleased with Orb's energy level.
"I thought he went really good," McGaughey said. "I told Jenn, "I can live with that.' He seemed to come out of his race really well. He gradually picked his feed up. I brought him out of his stall yesterday afternoon and came out on his back feet. He galloped nice this morning. If he continues in that direction, I'll be a happy guy."
Oxbow, Will Take Charge return
At Churchill Downs, Oxbow returned to the track for the first time since his 1 3/4-length triumph in the Preakness.
"All my horses that ran Preakness weekend went back for the first time this morning," Hall of Fame trainer D. Wayne Lukas said. "I'd thought about giving them another day because of the 12 1/2-hour ship Sunday, but they'd had three days off after that, so it was all good."
Lukas said Oxbow "showed the most energy of all of them."
"He came out of the race just fine, I'll say," Lukas said.
Lukas said he will send Oxbow through "one maintenance workout" at Churchill before leaving by van on June 3, the Monday before the Belmont.
Also, Lukas confirmed Will Take Charge as a Belmont starter, with Jon Court back to ride. Court rode the colt in the Kentucky Derby and Mike Smith was aboard for the Preakness.
Itsmyluckyday, Mylute to pass
Itsmyluckyday and Mylute, the second- and third-place finishers from the Preakness Stakes, will both skip the Belmont, their connections said.
Trainer Eddie Plesa said Itsmyluckyday, who returned to the track on Wednesday at Monmouth Park, would point to the Pegasus at Monmouth on June 16 as a prep for the Haskell Invitational on July 28.
Trainer Tom Amoss said Mylute would point to a summer campaign, but did not specify where he would return.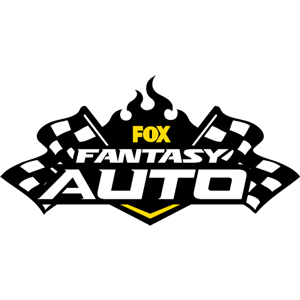 FOX Fantasy Auto
Form a Racing Team, Compete for Prizes
Play Now!