Bodemeister made 4-1 Derby favorite
Bob Baffert sure looks to be on a winning streak lately — and that applies not only to his horses but to his health as well.
The trainer certainly had good fortune in the Kentucky Derby draw where his Bodemeister was made the early 4-1 favorite after landing a good post position for Saturday's race.
It's the third time Baffert has had the morning-line favorite; the first two didn't work out.
Lookin At Lucky drew the dreaded inside post in 2010, giving Baffert a sinking feeling. Sure enough, the colt got trapped along the rail and finished sixth. In 2001, Point Given was the heavy favorite and wound up fifth. He went on to win the Preakness and Belmont stakes, the final two legs of the Triple Crown.
"At least we're in a position where we have a good chance of winning," Baffert said Wednesday. "If I got the one-hole I would be thinking they just don't want me to win this Derby. After Lookin At Lucky, when he got the one-hole, the excitement just left me because I knew he had too much to overcome."
"I just hope I have a chance to get my heart rate going turning for home," said the three-time Derby champion and consummate jokester, who found a way to reference the heart attack he suffered in March. He says he's a changed man now, exercising and eating all the right foods.
Baffert fell ill in Dubai, where he had gone to watch his horse, Game On Dude, run in the $10 million Dubai World Cup. He was rushed to a hospital, where surgeons inserted three stents in two arteries.
Speedster Bodemeister, named after Baffert's 7-year-old son Bode, drew the No. 6 post under jockey Mike Smith. Six horses have won from that position, the last being Sea Hero in 1993.
"If he gets away well, like I've been saying all along, if he's given the opportunity, he's going to run extremely well," said Smith, who won his only Derby on 50-1 stunner Giacomo in 2005.
But the 3-year-old colt will have to overcome some steep history. No horse since Apollo in 1882 has won the Derby without racing as a 2-year-old.
Bodemeister is the stronger of Baffert's two horses, having won the Arkansas Derby by 9 1/2 lengths in the most dominating performance of the Derby prep races. His other, 50-1 shot Liaison, landed in the No. 20 spot.
Union Rags was a close second choice at 9-2 in a full field of 20 horses.
Churchill Downs oddsmaker Mike Battaglia said if Bodemeister had drawn the No. 1 or 2 post, he would have made Union Rags the favorite.
"I wanted to make them co-favorites," he said. "I haven't been this close on two horses since Curlin and Street Sense (in 2007). I wanted to make them co-favorites and I didn't. They went off 10 cents apart."
Union Rags drew the No. 4 post and was listed second choice on the morning line. He is trained by Michael Matz, who won the Derby in 2006 with undefeated Barbaro, who broke down at the Preakness, valiantly fought his injuries but ultimately had to be euthanized eight months later.
"The horses that are around him, the horses in the 1 and 3 don't have that much speed," Matz said. "That should push us closer to where Bodemeister is and we know that horse has speed. It looks like it ends up all right. We just have to be running away from the gate."
Wood Memorial winner Gemologist was the third choice at 6-1 and drew the No. 15 post. The undefeated colt is one of two trained by Todd Pletcher, who won his first Derby in 2010 with Super Saver. The other, El Padrino, will be in the next stall over, one of two 20-1 shots.
"I wouldn't trade places with anybody," said Elliott Walden, president of WinStar Farm, which owns Gemologist.
Since 20 horses can't fit in one starting gate, an auxiliary gate is used, creating a gap between the No. 14 and 15 posts. That gives horses in those stalls some precious extra room in the chaotic moments after the gates spring open.
"We get a little air there," Walden said. "If there's a misstep or something, you kind of recover a little bit without getting jammed up."
Blue Grass winner Dullahan was the 8-1 fourth choice. He got the No. 5 post, drawing the loudest cheers from his connections.
Two California horses, Creative Cause and Santa Anita Derby winner I'll Have Another, were listed at 12-1.
The No. 1 and No. 14 posts remained open until there were just two spots left, leaving the connections of speedy Hansen and Daddy Long Legs in suspense. UAE Derby winner Daddy Long Legs got the inside stall, while 10-1 shot Hansen avoided the unpopular spot and landed the No. 14 slot.
"If we were in the one-hole, we'd have to chase Secretariat for the track record. We don't have to do that now, so we'll play around with the other horses," said Dr. Kendall Hansen, who owns the nearly all white colt named after him and plans to have 200 family and friends on hand.
"We're going to win this race. We're not worried about anybody. We've got the best horse. Speed is dangerous," he said.
Hansen, the Breeders' Cup Juvenile winner, and Daddy Long Legs have the most graded stakes earnings in the field. Hansen leads the list with more than $1.5 million, while Daddy Long Legs has $1.2 million.
Steve Asmussen, who is 0 for 9 in the Derby, will saddle two long shots in 15-1 Daddy Nose Best and 30-1 Sabercat.
Optimizer is the record 45th Derby starter for trainer D. Wayne Lukas, a four-time Derby winner. The colt will break from the No. 2 post and is one of five 50-1 shots. He got into the field when Mark Valeski was withdrawn from consideration Tuesday.
"There were a few on the board I'd rather have," Lukas said. "It's OK because we're not a speed horse anyway."
The 21st horse on the earnings list is My Adonis, an also-eligible who would need a defection before 9 a.m. EDT Friday, when Derby wagering opens, to get into the 1 1/4-mile race. If he draws into the race, My Adonis would automatically go into the No. 20 hole and all the other horses would move over one spot.
The draw was a traditional pill pull in which horses' entries are pulled at the same time as a numbered pill to determine what stall a horse will break from at the starting gate.
If all 20 horses start, the $2,219,600 purse would be the richest since 2005, when the Derby first became a guaranteed $2 million event. The winner earns $1,459,600. Post time is 6:24 p.m. EDT.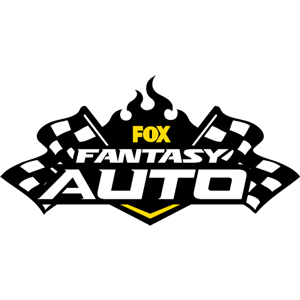 FOX Fantasy Auto
Form a Racing Team, Compete for Prizes
Play Now!