Jockey who died faced cocaine charges
Michael Baze hailed from a family of jockeys – his dad, cousins including thoroughbred racing's all-time leading rider, an uncle who won the Kentucky Derby.
"To me, he was one of the premier riders in the country, as far as me watching every day," said jockey Gary Stevens, a three-time Derby champion and a relative by marriage, "And there's no bias there; the kid could just flat ride. I think he was just starting to get the notoriety and the respect from the horseman."
On Wednesday, friends and kin were struggling to understand the death of the 24-year-old Baze, found in his car the day before near the stables at Churchill Downs. He was scheduled for a preliminary hearing Thursday after being charged with first-degree possession of cocaine. He was also supposed to ride a horse that day in the eighth race at Churchill Downs.
The coroner's office was awaiting toxicology results; preliminary autopsy results found no anatomical cause of death.
Baze was arrested Nov. 18 in a parking lot near downtown Louisville after he consented to a search of his 2010 Dodge, according to the arrest warrant, which said a detective found a small bag of suspected cocaine in Baze's pants pocket.
Peter Artieda, a fellow jockey and best man in Baze's wedding, said he was going to meet Baze on Monday, but Baze canceled after oversleeping.
He said he saw Baze last week in the Churchill Downs jockey's room and didn't sense anything was wrong.
"Honestly, to me, he never said or showed any stresses," Artieda said.
Baze started riding on the California circuit, taking out his racing license at Hollywood Park on his 16th birthday in 2003. In 2007, he won the spring-summer meet at Hollywood, becoming, at 20, the youngest to win a meet title there since Bill Shoemaker in 1950. He also won the meet title at Del Mar that year.
A fractured bone in his neck following a spill in June 2008 slowed his career. He chose to relocate to Chicago last year, winning the meet title at Arlington Park.
In a nine-year career, he posted earnings of more than $32 million in nearly 7,000 starts; he had 918 first-place finishes.
Artieda said Baze didn't rely on the family name to succeed on the track.
"He did it on his own. He struggled. A lot of people thought it was handed to him, but no, he paid his dues."
Baze is the son of retired jockey Mike Baze. An uncle, Gary Baze, was also a jockey and one of his cousins is all-time leading rider Russell Baze. Another cousin, Tyler Baze, is a prominent rider in California.
Stevens, meanwhile, said he last saw young Baze on March 26 at the Fair Grounds in New Orleans.
"I saw him at the Louisiana Derby when he came in to ride Nehro. We talked briefly but he seemed a little distant, like he had a lot of things on his mind," Stevens said. "It was a Derby day and stuff, so I understand that.
"He had a great future ahead of him. You never know what's going on in somebody's head or with their personal life," he said. "It's such a huge loss. He's a good kid and he's just a baby, you know."
Stevens, an analyst for NBC Sports, was still in Louisville following the network's coverage of Saturday's Kentucky Derby. He came to the Churchill Downs backside Wednesday morning to collect his thoughts and be among friends.
"It's really hard on everyone. I don't really know what to say. I had a long night last night and I needed to get out of the house," he said. "I wanted to come down here and I'm glad that I was still in town. His dad is going to need some support."
Stevens said Mike Baze was flying to Louisville to make funeral arrangements.
Baze finished second by a neck in the Louisiana Derby after guiding Nehro to his only win on Feb. 21.
Nehro finished second in the Kentucky Derby.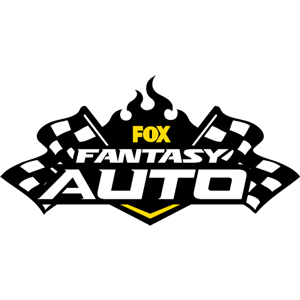 FOX Fantasy Auto
Form a Racing Team, Compete for Prizes
Play Now!