Pitino horse wins Santa Anita Derby
Trainer Doug O'Neill is headed back to the Kentucky Derby a year after winning it, and this time, Louisville basketball coach Rick Pitino is along for the ride.
Goldencents won the $750,000 Santa Anita Derby over even-money favorite Flashback by 1 1/4 lengths on Saturday not long before Pitino's team rallied to beat Wichita State 72-68 at the Final Four in Atlanta to complete the horse-loving coach's sporting daily double.
"These are the races you want to be a part of," said O'Neill, whose I'll Have Another won the Kentucky Derby and Preakness last year. "This horse has been such a cool horse. I don't think those big crowds and all the people at the Derby will be a factor for him, so I'm pumped."
In New York, Verrazano won the $1 million Wood Memorial by three-quarters of a length for trainer Todd Pletcher, keeping the colt undefeated going into the first Saturday in May.
Goldencents had it easier.
Ridden by Kevin Krigger, the brown colt ran 1 1/8 miles in 1:48.76. He paid $15, $5.40 and $3.40 at 6-1 odds. He could become the first black jockey to win the Kentucky Derby since Jimmy Winkfield won his second in 1902.
"Right here, right now is the biggest moment of my life," he said. "It's only going to get better – the horse, me, the team."
Goldencents chased pacesetter Super Ninety Nine most of the way around before swinging to the outside to make his move on the turn for home. He had enough left when the gray Flashback came to him in the stretch.
"I wasn't focused on where anyone was during the race, I was just focused on keeping Goldencents relaxed and comfortable," Krigger said.
The outcome was quite different from the San Felipe on March 9, when Goldencents and Flashback chased a suicidal pace. Hear the Ghost won that race by a half-length, but he was scratched earlier in the week with a knee injury. Flashback finished second and Goldencents was fourth that day.
On Saturday, Flashback was again the runner-up. He returned $3 and $2.20.
"This time it worked out perfect," O'Neill said. "Just credit to Kevin. He didn't panic early when the pace was a little bit hot the first quarter (mile), and was able to just chill and save horse. They're a great team."
The 29-year-old jockey from the U.S. Virgin Islands pumped both arms in celebration after winning his first Grade 1 race.
"I have never sat on any other 3-year-old that makes me feel the way he does," Krigger said. "He's fast, he does it easy, and he relaxes for me."
Super Ninety Nine was another 8 1/2 lengths back in third and paid $3.40 to show. Bob Baffert trains both horses. He also saddled fifth-place Power Broker in the eight-horse field and was denied a record seventh win in the West's leading prep for the Kentucky Derby.
"We're going to see how he comes out of it," Baffert said of Flashback. "He was still running at the end. He's still a young horse and we'll wait for the dust to settle. He had every chance to win today and couldn't get to that horse."
The winner's circle was crowded with friends of O'Neill, who was suspended after last year's Triple Crown races as the result of a positive drug test for one of his horses in 2010.
I'll Have Another was suddenly retired with a tendon injury the day before the Belmont Stakes, which prevented him from trying to become racing's first Triple Crown winner in 34 years.
All eight horses in the Santa Anita Derby were under surveillance for 72 hours before the race, a move announced three days before the race and initiated by Santa Anita and the Thoroughbred Owners of California. It was paid for by a group of horsemen that included the trainer and owner of sixth-place Storm Fighter.
"The fact that they followed me into the restroom, I thought that was weird," O'Neill joked before turning serious.
"It's great for the game. I've just always been against when they want to show one guy's locker rooms and not the others. It sure worked for us. The more surveillance the better."
Tiz a Minister was fourth, followed by Power Broker, Storm Fighter, Summer Exclusive and Dirty Swagg in front of 33,005.
Pitino owns 5 percent of Goldencents under his stable name of RAP Racing. The majority owners are Glenn Sorgenstin and Josh Kaplan, who race as W.C. Racing; and David Kenney.
In other stakes on the card:
Beholder led all the way in winning the $300,250 Santa Anita Oaks for 3-year-old fillies by 2 3/4 lengths.
Ridden by Garrett Gomez, Beholder ran 1 1/16 miles in 1:43.16 and paid $2.60, $2.20 and $2.10 as the 3-10 favorite in the Grade 1 race.
"She just did everything right, handled herself well," trainer Richard Mandella said.
Iotapa returned $7.80 and $3.80, while FiftyshadesofHay was another neck back in third and paid $2.10 to show.
Beholder, last year's champion juvenile filly, earned 100 points and moved to the top of the points list that determines the 14 starters for the Kentucky Oaks, to be run on May 3.
"We're looking forward to the Kentucky Oaks," owner B. Wayne Hughes of Spendthrift Farm said. "We can't go to the Derby. They don't let us in anymore."
Gomez, Mandella and Hughes teamed to win the $150,250 Potrero Grande Stakes by three-quarters of a length with 6-5 favorite Jimmy Creed.
Jimmy Creed ran 6 1/2 furlongs in 1:15.03 and paid $4.40, $2.80 and $2.40. Unbridled's Note returned $3.40 and $2.80, while Apriority was another 2 1/4 lengths back in third.
Scarlet Strike won the $151,250 Providencia Stakes by a half-length over Birdlover.
Ridden by Rafael Bejarano, Scarlet Strike ran 1 1/8 miles on the turf in 1:47.52 and paid $6 to win. Sweet Red Cat was third.
In the $78,700 Thunder Road Stakes, Battle Force outdueled Fed Biz in the stretch to win by a head under Corey Nakatani.
Battle Force covered 1 mile on the turf in 1:32.94 and paid $16.40 to win.
Tigah was third.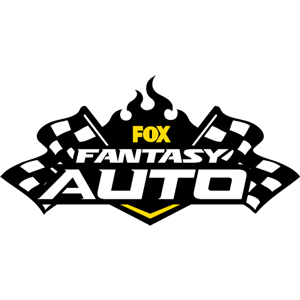 FOX Fantasy Auto
Form a Racing Team, Compete for Prizes
Play Now!