Sutherland makes Gold Cup history
Game On Dude carried Chantal Sutherland to victory in the $500,000 Hollywood Gold Cup on Saturday, making her the first female jockey to win the 73-year-old race.
They teamed to win by 1 1/2 lengths at Betfair Hollywood Park after losing the Grade 1 race by a nose last year.
"It's pretty cool," Sutherland said about becoming the first female winner. "I hope I'm one of many more to come."
Hall of Fame trainer Bob Baffert finished 1-2 for the second straight year with Game On Dude and second-place Richard's Kid. In 2011, First Dude held off Game On Dude. He now has four Gold Cup wins.
Carrying high weight of 124 pounds, Game On Dude ran 1 1/4 miles on the synthetic Cushion Track in 2:04.19 and paid $2.80, $2.20 and $2.10 as the 1-2 favorite of 6,434 fans. The 5-year-old gelding is co-owned by former Dodgers and Yankees manager Joe Torre, who wasn't on hand.
Two-time Pacific Classic winner Richard's Kid returned $2.60 and $2.10, while Kettle Corn was another 6 1/4 lengths back in third and paid $2.60 to show in losing his second straight race to Game On Dude.
Richard's Kid accelerated quickly around the stretch turn in pursuit of pacesetter Game On Dude. At the quarter-pole, jockey Rafael Bejarano shouted, "Chantal, I'm coming!" as they charged down the stretch.
"Oh my God, really?" Sutherland thought to herself.
"I thought I was going to be second anyway, but I had to try something," Bejarano said.
Baffert heard the track announcer mention in the late stages of the race that Sutherland could become the first female jockey to win the Gold Cup, a race first run in 1938 when Seabiscuit won.
"I sort of got goose bumps," he said. "I was sort of like, `Oh, I hope that's not a kiss of death.' I told my wife, `Uh oh, here comes Richard's Kid."'
But Game On Dude held on to guarantee himself a spot in the $5 million Breeders' Cup Classic on Nov. 3 at Santa Anita, a race he and Sutherland lost to Drosselmeyer and her ex-fiance, Mike Smith, last fall. The gelding's entry fees will be waived for Torre and the other owners, including Bernie Schiappa, who was in Dubai in March when Game On Dude finished 12th in the $10 million Dubai World Cup.
That's where Baffert had a heart attack days before the race.
"Three stents later and we're doing well," the trainer joked in the winner's circle. "The Dubai race was a throw out. It wasn't her fault. I had a heart attack, what do you expect?"
Long-shot Spud Spivens set the early pace before Game On Dude nudged his way in front approaching the five-eighths pole and inched away into the second turn before hanging on under Sutherland's left-handed whip.
"He wanted to go after that other horse (Spud Spivens) early and kept fighting and fighting, but then he kind of chilled out a little bit," Sutherland said. "When he started getting a little pushy about it, I had to let him do his thing. Down the lane, I didn't want to hit him or push on him, but I was getting a little nervous."
Bejarano has a vested interest in Game On Dude since he exercises the horse.
"He put in all the work for her and he doesn't have a problem," Baffert said, explaining that he doesn't want Sutherland working the horse in the mornings "because I know the horse really well."
The victory was Game On Dude's third in a Grade 1 race in the last 16 months.
Baffert said Richard's Kid would be pointed toward the $1 million Pacific Classic at Del Mar on Aug. 26. Game On Dude is also headed to Del Mar, but will only run in that race if he adapts to the track's synthetic surface, which has bothered him in the past.
"If not, I'll just freshen him up and wait for the fall," he said.
Baffert is tanned and down to 170 pounds since his heart attack.
"I feel good, really good, especially when those horses run 1-2 like that you feel a lot better," he joked before turning serious. "It was such a scare. I still watch what I do, I work out religiously every morning."
He's also recovered from his runner-up finishes in all three Triple Crown races, including two losses to Kentucky Derby and Preakness winner I'll Have Another, who was paraded at the track for the last time before heading to a stud career in Japan.
"He beat me fair and square," he said. "I have a lot of respect for that horse."
In the $150,000 Royal Heroine Mile, Mario Gutierrez rode Quiet Oasis to a head victory over Mega Dream. Gutierrez got a major taste of fame while riding I'll Have Another this year.
Quiet Oasis ran a mile on the turf in 1:35.06 and paid $8 to win. All Star Heart, the 8-5 favorite, finished last in the field of eight.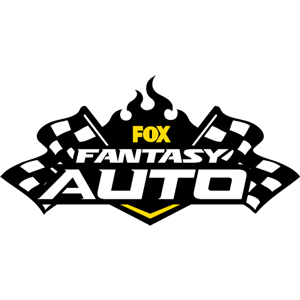 FOX Fantasy Auto
Form a Racing Team, Compete for Prizes
Play Now!