Animal Kingdom wins Kentucky Derby
It had been billed as the most wide-open Kentucky Derby field in more than a decade. But nobody expected a horse that opened at 30-1 to win the thing.
Animal Kingdom, owned by Team Valor International and Barry Irwin, pulled off a stunning upset win Saturday at Churchill Downs, surging past Nehro at the 1/8th pole to cross the finish line 2 3/4 lengths ahead. Nehro finished second by a neck over sentimental favorite Mucho Macho Man.
"I'm surprised," Irwin said immediately after the win. "I know a lot of history and I just didn't see it happening. When it did, it was surprising and overwhelming, really."
The history Irwin referred to was the fact that no horse had ever won the Kentucky Derby without having raced on dirt. Even though Animal Kingdom came into Louisville having won the Turfway Vinery in Florence, Ky., and having never finished worse than second in four races, he wasn't mentioned among the top tier.
Not only was the horse unproven, he had a new rider. John Velazquez went from the lowest depths of depression to Kentucky Derby winner in 24 hours. Originally scheduled to ride Uncle Mo, Velazquez found himself without a mount after the favorite scratched on Friday because of a nagging and as yet undiagnosed intestinal problem.
But within hours, Irwin had wrangled Velazquez to ride Animal Kingdom after the horse's regular jockey, Robby Albarado, broke his nose in a post parade at Churchill Downs. When Albarado didn't ride in the Kentucky Oaks on Friday, Irwin made the change.
"I feel bad for Robby," Velazquez said. "I know he got hurt. I know you are not on him, but I know you were with me."
History was with him as well.
As Irwin said afterward, "I like to try to make history if I can, and we made a lot of history today. This is the first horse to win this race with only four previous races since Exterminator in 1918, the first horse to win after a six-week layoff since Needles in 1956, and the only horse to win it that had never raced on dirt. That means a lot to me."
The top three horses all ran well, although the favorite, Dialed In, was never a factor and finished eighth.
Nehro suffered from a slower than expected pace, but held the lead until the final turn when Velazquez moved Animal Kingdom to the outside and into the lead for good.
"We were in a predicament where I didn't think the pace scenario was as fast as what I needed to be able to get him into a high cruising speed," jockey Corey Nakatani said of his ride of Nehro. "I knew if I closed him down any more than what I already was, he was going to bunch up his stride, not run the race I think he needs. It didn't set up for us, but he ran a tremendous race."
The same was true for Mucho Macho Man, who broke late to finish third, but needed a few more strides to reach second.
"He had a great trip," jockey Rajiv Maragh said. "My horse gave me a great feeling all around the racetrack. At every point in the race that I needed something from him, he gave it to me. He was just third."
Kathy Ritvo, who had hoped to be the first female trainer to win the Derby with Mucho Macho Man, seemed visibly disappointed, but said afterward, "It went just the way we thought it would. He gave his all. He's only going to get better. He's only a June 15 foal, so he'll come back, hopefully, in a couple of weeks."
Arkansas Derby winner Archarcharch left the track with a leg fracture that was not life-threatening.
Maryland is home for the winner, so if there is a favorite going into May 21's Preakness Stakes this early, it has to be the only horse with a shot at the Triple Crown. That is a stretch, though. No one expects Animal Kingdom to be a Triple Crown horse.
But then, no one expected him to win the Derby, either.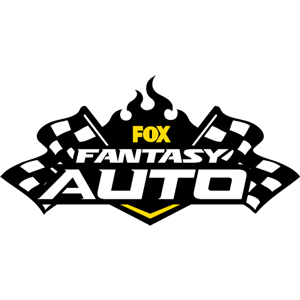 FOX Fantasy Auto
Form a Racing Team, Compete for Prizes
Play Now!