Zenyatta runs record to 17-0 at Hollywood Park
Zenyatta did what she's always done – fall back to last place,
make a late move in the stretch and then win. This time, she made
history.
Zenyatta won her 17th consecutive race on Sunday, giving her the
longest winning streak by a modern day thoroughbred in unrestricted
races.
The 6-year-old mare won the $200,000 Vanity Handicap by a
half-length at Hollywood Park, rallying with her usual last place
move to overtake St Trinians approaching the wire.
"She's sort of in a class by herself, which we always thought,
of course, she was anyway," said Jerry Moss, who owns Zenyatta
with his wife Ann. "Eleven Grade 1s, that's quite an
accomplishment. It's an awesome gift to have a horse like
this."
With the victory, Zenyatta surpassed the 16-race winning streaks
of Cigar, 1948 Triple Crown winner Citation, and Mister Frisky.
That trio all lost in their 17th races. Cigar was stopped at Del
Mar in 1996; Citation was beaten at Santa Anita in 1950; and Mister
Frisky lost in the 1990 Kentucky Derby at Churchill Downs.
"She's achieved this and we'll set it aside and relive it
later," said trainer John Shirreffs, who took a microphone and
thanked the crowd for coming out.
Ridden by Hall of Famer Mike Smith, Zenyatta ran 1 1-8 miles on
the synthetic Cushion Track of her home track in 1:49.01 and paid
$3 and $2.10 as the overwhelming 1-5 favorite on the day her
bobblehead was given away.
Zenyatta trailed the field much of the way – falling 12 lengths
behind on the backstretch – before Smith swung her five-wide into
the stretch. Running in the middle of the track, she responded to
his whip and wore down St Trinians in the closing strides.
"I'm going to be watching that (replay) 30 or 40 times," Moss
said. "I thought she was going to get there somehow. I didn't get
too panicked."
Shirreffs was carefully watching the distance between Zenyatta
and St Trinians, knowing that his mare had yet to unleash her
patented closing kick. But he came into the Vanity slightly uneasy
since Zenyatta's recent workouts had been on the slow side.
"We were kind of concerned about that," Shirreffs said. "When
it's done perfectly, you say, 'OK, that's done and we go on to
something else,' but when you can't completely close the book it
leaves some uncertainty."
In the end, though, Zenyatta answered all the questions.
She was cheered mightily as she returned to the winner's circle,
with Smith pumping his left fist and then patting Zenyatta on her
neck. But she likely didn't hear the noise because Shirreffs has
been stuffing cotton in her ears for three years.
"Horses are sensitive to noise and this muffles it," he
said.
Under the race's handicap conditions, Zenyatta carried high
weight of 129 pounds – nine to 17 more than her five rivals –
because of her stellar record.
"We're carrying a lot of weight and I just wanted to get that
weight moving forward," Smiths said, "so I tried to tip out as we
came off the turn and use that momentum to kind of slingshot me
even though I was a little wide, to get her at least running."
It was Zenyatta's record third straight win in the Vanity. She
won by 2 1/2 lengths carrying 129 pounds last year, and by a
half-length under 124 pounds in 2008. She paid $2.60 – tied for the
smallest win payoff in the race's 69-year history – the previous
two years.
St Trinians returned $2.20.
"I wanted to be a little farther in front of her turning for
home because I know the kick that Zenyatta's got," said Mike
Mitchell, who trains St Trinians. "My mare has a big kick, too.
She just got outrun."
Zardana, who upset Rachel Alexandra in March and is trained by
Shirreffs, was another six lengths back in third. Will O Way was
fourth, followed by Miss Silver Brook and Cherryblossommiss.
"Zenyatta is just an unbelievable horse to ride against," said
Victor Espinoza, who was on Zardana. "Everything was good during
the race, but to stay with her, it's impossible."
There was no show wagering because the track wanted to avoid a
huge minus show pool, knowing that the heavily favored Zenyatta
would have attracted several hundred thousand dollars in bets.
Fans lined up five-deep around the paddock and hung over a
balcony above it as the horses were saddled under cool, overcast
conditions. Some held up signs reading, "Go Zenyatta" while
others waved photos of the dark brown mare. Cell phone and video
cameras recorded her every trademark goosestep.
Hall of Fame trainer Bob Baffert came out even though he didn't
have any horses running Sunday, along with Bo Derek and composer
Burt Bacharach.
"People love the stars," Baffert said. "I haven't seen this
many people since she ran the last time."
Her presence, along with the giveaway, helped attract a crowd of
12,232, significantly higher than the average of 4,204 over the
three previous Sundays, but not the largest of the meet.
It was Zenyatta's third start of the year, having won the Santa
Margarita by 1 1/4 lengths at Santa Anita on March 13, and the
Apple Blossom by 4 1/4 lengths at Oaklawn Park on April 9.
Zenyatta won a day after racing's other female superstar won for
the first time in three starts this year.
Reigning Horse of the Year Rachel Alexandra romped to a 10
1/2-length victory on Saturday in the Fleur De Lis Handicap at
Churchill Downs. She ran 1 1-8 miles in 1:48.78 on a hot, humid
day.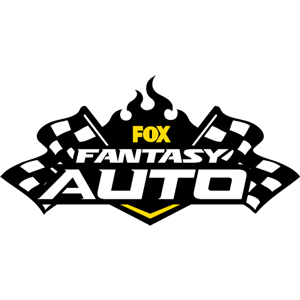 FOX Fantasy Auto
Form a Racing Team, Compete for Prizes
Play Now!