Zenyatta improves to 15-0 with Santa Anita win
Zenyatta's owners brought her back to the races so they could
have some fun and the fans could enjoy the mare who loves putting
on a show.
She delivered on both counts Saturday, when Zenyatta won the
$250,000 Santa Margarita Handicap by 1 1/4 lengths, extending her
career victory streak to 15-0.
"Everybody really loves her," co-owner Jerry Moss said.
"Everybody's so pleased to have her back and to root for her, and
when she wins, she makes everybody happy."
The 6-year-old mare trailed a field of seven rivals going 1 1-8
miles in her season debut before unleashing her trademark late run
to win under Hall of Fame jockey Mike Smith.
"This was a great, great race for her and it wasn't taxing at
all," Smith said. "We got enough out of this race to move
forward."
In New Orleans, 2009 Horse of the Year Rachel Alexandra was
upset in her season debut, possibly jeopardizing the highly
anticipated first meeting with Zenyatta in the Apple Blossom next
month in Arkansas.
She was beaten three-quarters of a length by Zenyatta's
stablemate, Zardana; John Shirreffs trains both Southern
California-based mares.
The two leading ladies of American racing were using Saturday's
races as tuneups for their scheduled April 9 showdown. Moss said he
intends to run her there as planned, while Rachel Alexandra's
trainer Steve Asmussen was non-committal.
The owner of Oaklawn Park has promised a $5 million purse, but
only if both the filly and the mare run.
Moss watched Rachel Alexandra lose at the Fair Grounds about 20
minutes before Zenyatta won.
"I'm sorry she lost, but she lost to a better horse," he said.
"We'll see what happens in the next race. Hopefully, she'll come
back a stronger racehorse in a month, and we'll see the real
Rachel, so to speak."
Zenyatta was timed in 1:48.20 on the synthetic surface and paid
$2.60, $2.20 and $2.10 as the overwhelming 1-5 wagering favorite in
her first race in four months.
Zenyatta's path to continued perfection took a different route
this time.
She appeared to break from the starting gate on her back feet
before Smith settled her into last on her first trip past the
grandstand. Dance to My Tune led the way around the backstretch,
with Zenyatta eight lengths off the pace.
"I just have a lot of faith in Mike," Shirreffs said. "I know
once he gets her in the clear, he has a good chance. She's cut in
between horses and everything, but when you have a big `X' on your
back, a lot of places don't open up that normally would."
Coming out of the final turn, instead of going wide around the
field – her typical move – Smith steered Zenyatta to the rail near
the eighth pole. He found traffic down there, prompting announcer
Trevor Denman to shout, "She has nowhere to go!"
A moment later, Zenyatta burst clear as the grandstand crowd
erupted.
"Unbelievable!" Denman exclaimed.
She got by leader Dance to My Tune, and surged to the front with
Smith never needing his whip.
"I cut some corners and gambled a bit, but I was confident at
all times that if she needed to make room, she could," he said.
"She's a bit of a bully."
Zenyatta was the class of the Santa Margarita field, and as
such, she was assigned high weight of 127 pounds – 12 to 19 more
than her rivals. She was the only runner sent off at single-digit
odds.
Dance to My Tune returned $19 and $9.40, while Floating Heart
was another nose back in third and paid $4.20 to show.
On their way to the winner's circle, Smith stopped Zenyatta in
front of the grandstand and doffed his helmet to the heavens as the
crowd cheered their hometown heroine.
"I'm like a fan," Smith said.
After soaking up the applause, Zenyatta pranced toward the
jammed winner's circle, where Oscar winner Dustin Hoffman was among
those celebrating her victory.
"She's the idol of perfection we all strive for," Moss said.
"That's about as profound as I get."
Moss and his wife, Ann, were going to retire Zenyatta after she
became the first female to beat the boys in the $5 million
Breeders' Cup Classic in November on the same track. But they
changed their minds in January, putting her back into training
instead of into the breeding business.
"She's such a gift," Ann Moss said.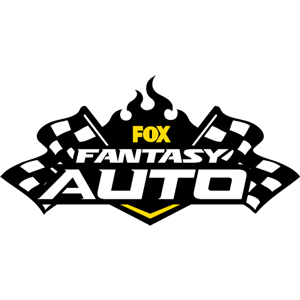 FOX Fantasy Auto
Form a Racing Team, Compete for Prizes
Play Now!