Nehro brings owner Zayat back to Derby
The smile is back on Ahmed Zayat's face.
Then again, having a Kentucky Derby contender tends to boost your spirits.
Still, the owner of late-blooming colt Nehro admits it took awhile, a long while, for him to get over 2010.
The normally ebullient horse owner admits he wasn't sure he would stay in the game following a turbulent 2010 that saw him lose the horse of a lifetime in Eskendereya and nearly his sprawling racing operation during a very public court battle with Fifth Third Bank.
Eskendereya was removed from Derby consideration a week before last year's Run for the Roses with what turned out to be a career-ending leg injury.
Zayat still finds himself watching Eskendereya's astoundingly easy victory in the Wood Memorial, wondering what might have been.
"He was so dominant and so good and just loved getting there and opening on them," Zayat said. "He loved trashing them."
Zayat's son Justin called Eskendereya "a bully."
He was a bully the 48-year-old Zayat loved deeply, which made the decision to retire him then later sell a major stake in him to Jess Jackson's Stonestreet Stables only more emotionally painful, if financially prudent.
"I don't think I'll ever get over it," Zayat said. "It's a once-in-a-life experience. I hope my son will experience that."
There's hope now, at least, that Justin Zayat will one day be able to follow in his father's footsteps. Those plans appeared to be in doubt last year during Zayat's bitter fight with Fifth Third.
The bank filed a lawsuit in December 2009, claiming Zayat Stables defaulted on $34 million in loans. Zayat responded by filing for bankruptcy protection on behalf of the stable to block the bank's attempt to take over the business.
The two sides eventually reached a global settlement with Zayat agreeing to pay back 100 percent of his debt. He spent $3 million in his defense out of "principle."
"It was very hurtful for my kid," Zayat said. "I've always been held in high esteem in the business I've done. I believe your word should be better than gold."
The fallout led to Zayat putting together a more cost-conscious business plan. He owns 155 horses now compared with more than 250 two years ago. Although he still enjoys watching his thoroughbreds develop, he acknowledges he's not as patient as he used to be while waiting for one of his runners to produce.
"You start cutting your losses really early," Zayat said. "You say 'You know what? It's time for these horses to have a different career and we really try to place our horses in jumping or what have you, donate them, find them a respectable home."
Don't expect Nehro to go anywhere anytime soon, even if he was barely on Zayat's radar at the beginning of the year.
Zayat, who finished second in the 2009 Derby with Pioneerof the Nile, figured his best shot at getting back to Churchill Downs this spring was with promising Jaycito.
A bruised foot discovered while prepping for the Santa Anita Derby knocked Jaycito off the Triple Crown trail. Trainer Bob Baffert didn't want to make the call but knew it was the best thing for the horse and probably for Zayat too.
"One thing he knows, if he's not going to run 1-2-3, he doesn't want to lead him out there," Baffert said. "He's getting realistic about that."
That doesn't mean Zayat lacks enthusiasm. While the battle over the future of his stable left Zayat drained, Baffert never really worried about one of the sport's leading owners leaving the track for good.
"He's very emotional, and I know (the court case) was really driving him crazy," Baffert said. "Nobody wants to read about stuff like that. But he's a tough businessman so he got through that."
And now he's back at the Derby with Nehro. Zayat is modest in his praise for his late-blooming colt, who may be among the most game in what is looking to be a wide-open race.
Nehro is coming off a couple of near misses in the Louisiana and Arkansas Derbys. The bay lost by a neck in both races and appears to be getting stronger as the weeks pass.
He clocked four furlongs in a leisurely 51.20 seconds on Monday, though Zayat is hardly bothered by the less-than-blazing time. He's been around long enough to know nothing matters once the horses get in the gate on Saturday.
Heck, he's still trying to figure out how Mine That Bird rocketed by Pioneerof the Nile two years ago. Yet it happened, and for all the talk about likely favorites Dialed In and Uncle Mo, Zayat is only too happy to take his chances with Nehro.
"He's giving every sign that he's happy," he said. "It's so hard to win this race. There's so many variables; it's all traffic. I don't believe necessarily the fastest horse wins this race: It's who gets the trip and you need a lot of luck."
At this point in his life, Zayat isn't concerned about whether the Derby comes down to talent or good fortune. He'll take either. He's not picky. Not anymore.
Sure Nehro isn't Eskendereya. Then again, neither is anybody else.
"I'm very hopeful and I hope that Nehro continues to peak and progress on the right day," Zayat said. "But is he Eskendereya? I don't think, with all due respect to all my colleagues and competitors, I don't see any Eskendereya in this field."
And then he smiled.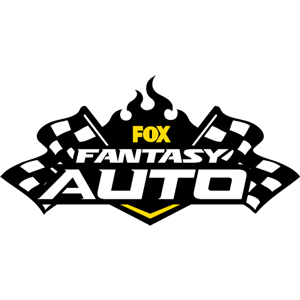 FOX Fantasy Auto
Form a Racing Team, Compete for Prizes
Play Now!