Zardana upsets Rachel Alexandra at Fair Grounds
America's most famous filly fizzled out and now the most
anticipated race of the year is no sure thing.
Rachel Alexandra lost her first start of 2010, beaten by
Zenyatta's stablemate, Zardana, in Saturday's $200,000 New Orleans
Ladies.
What was widely seen as a tune-up for Rachel Alexandra before
her showdown with unbeaten mare Zenyatta at the $5 million Apple
Blossom at Oaklawn on April 9, turned into a huge upset.
Zardana shocked the packed grandstand at the Fair Grounds Race
Course, edging past the 2009 Horse of the Year halfway down the
final stretch and holding on to win by 3-4 of a length.
"She was strong early and got tired," Rachel Alexandra trainer
Steve Asmussen said. "I'm just disappointed she didn't win today.
It was a lack of fitness and it's our job to have her there and I
didn't do it."
It turned out to be a great day for John Shirreffs, who trains
both Zardana and Zenyatta – and watched the latter justify her
pre-Apple Blossom hype by winning the Santa Margarita Handicap at
Santa Anita to improve her lifetime record to 15-0.
Now, after tourism officials in Hot Springs, Ark., had announced
the printing of 50,000 trading cards of both Zenyatta and Rachel
Alexandra, it appears that Zardana could wind up being Zenyatta's
biggest rival instead. Asmussen declined to guarantee Rachel
Alexandra's appearance at Oaklawn next month.
"If I thought she'd get beat, I wouldn't have run her today, so
I'm definitely going to be cautious," Asmussen said.
The $5 million purse for the Apple Blossom is only guaranteed if
both Rachel Alexandra and Zenyatta race.
Shortly before Saturday's race, Asmussen walked Rachel Alexandra
around the paddock himself, soaking in the adulation of the
cheering crowd that was packing the perimeter and lining
surrounding staircases to get photos of the star horse.
After going 8-0 as a 3-year-old, Rachel Alexandra was racing for
the first time in more than six months but was an overwhelming 1-9
favorite, while Zardana, ridden by David Flores, went off at 9
1/2-1.
Ridden by Calvin Borel, who also rode her to a win over males at
last year's Preakness Stakes, Rachel Alexandra broke comfortably
from the No. 2 post position and quickly settled into second just
outside of Fighter Wing. Borel seemed to have Rachel Alexandra
calmly following Fighter Wing until easily pulling into first and
moving to the rail in the middle of the final turn.
"I wanted to let her run her race early but they wanted me to
wait," Borel said. "I'd have got by (Fighter Wing) any time and
my filly could have gone on, but they wanted me to wait until the
16th pole."
It's not clear if the strategy Borel preferred would have made a
difference.
Zardana had the No. 3 post and quickly settled into third. She
remained within four lengths of the leaders throughout and then
rocketed down the final stretch.
"We had a picture-perfect trip," Flores said. "The strategy
was simply to get her to relax and John (Shirreffs) said she would
get the job done. I got after her pretty hard coming home but she
is a real warrior."
The two leading horses ran side-by-side for much of the final
stretch, with Zardana slightly ahead and holding on for her eighth
career win in 19 starts.
Zardana posted a winning time of 1:43.55 on the 1 1-16-mile dry
and fast dirt track on a cool, breezy day in New Orleans.
Unforgotten was third in the five-horse field, 11 1-2 lengths
behind Rachel Alexandra.
Zardana paid $21, $3.20 and $2.60. Rachel Alexandra paid $2.10
and $2.10 and Unforgotten paid $3.20.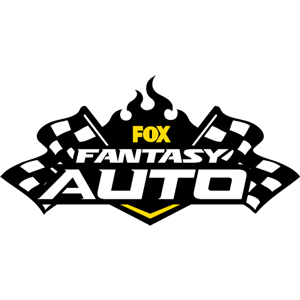 FOX Fantasy Auto
Form a Racing Team, Compete for Prizes
Play Now!