Three reasons California Chrome will or won't win the Triple Crown
California Chrome has been scintillating in winning the Kentucky Derby and the Preakness.
The win in the second leg of the Triple Crown on Saturday puts the Art Sherman-trained colt in position to become the 12th Triple Crown winner … or the 13th horse to fail at the turning the trifecta since Affirmed accomplished the feat in 1978.
Here's a look at why history could happen and why it won't.
1) California Chrome is rolling. No one has been able to keep up with the 3-year-old in his last six races. He looks like he is getting better and better. Jockey Victor Espinoza has been a perfect fit with California Chrome. He knows how to handle the horse, where to have him placed and when to go. Don't expect to see any Belmont mistakes the way some other riders have made in the 1 1/2-mile Test of a Champion.
2) Twelve horses have tried since Affirmed and a dozen have failed. California Chrome's sire is Lucky Pulpit. So, how about this being a lucky 13?
3) There hadn't been a Triple Crown in baseball since 1967 until the Detroit Tigers' Miguel Cabrera did it in 2012. Many believed it would never happen in baseball again. There was the age-old debate of whether a Triple Crown would happen first in baseball or horse racing. Baseball's drought is over. Horse racing is due … in a big way.
And here's why it won't happen:
1) There is expected to be a field of 12 in the Belmont. That basically means a lot of fresh horses, some who didn't run in the first two legs of the Triple Crown, others who simply passed on the Preakness. That also means anyone and everyone will take their shot to make sure that California Chrome doesn't win the Triple Crown. As we've seen in other Belmonts — Smarty Jones, 2004, for example — it almost feels like finishing first isn't always the goal, but rather making sure there isn't a 12th Triple Crown winner. You're never going to prove it, but seeing is believing.
2) The story is as sweet as it gets. But the Belmont isn't about stories. It's about doing something that a horse hasn't done and in many cases will not be asked to do again — run 1 1/2 miles. Belmont — aka Big Sandy — presents a challenge. The track is 1 1/2 miles around. One lap. Make your move too soon and you won't have anything in the tank for its epic stretch. All you need to remember is Real Quiet seemingly having an insurmountable lead in the stretch of the 1998 Belmont only to be nailed in the final strides by Victory Gallop. Watch the replay to see how tough it is to get 12 furlongs.
3) The Gods of Racing won't let this happen. Kid you not, there are people of sound mind who believe that it takes a regal/blueblood equine to win the Triple Crown. And that somehow, some way the Gods of Racing will make sure that if you aren't regal and royal you won't capture the crown.
California Chrome is America's horse. That doesn't mean he is the horse of racing's elite.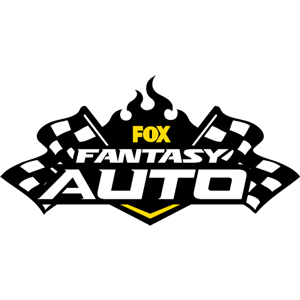 FOX Fantasy Auto
Form a Racing Team, Compete for Prizes
Play Now!