Velazquez, Attfield lead class of 4 to Racing Hall
Kentucky Derby-winning jockey John Velazquez and trainer Roger
Attfield were among six inductees into the National Museum of
Racing Hall of Fame during a ceremony Friday across from storied
Saratoga Race Course.
Also inducted in the contemporary category were the late trainer
Robert Wheeler and champion horse Ghostzapper. Jockey Anthony
Hamilton, who rode during the post-Civil War era, and the
antebellum champion racehorse Planet were inducted under the
historic review process.
Velazquez, a native of Puerto Rico, has won three national
riding titles and two Eclipse Awards and rode 2011 Kentucky Derby
winner Animal Kingdom.
He has won more than 4,800 races, including 733 stakes, and
earned more than $263 million since he took Rodas to the winner's
circle at El Comandante in 1990. He was the nation's top rider in
2004 and 2005 and has dominated in New York, leading all riders in
wins from 2001 through 2004 and capturing 22 riding titles at the
state's three tracks, including a record 65-win season in 2004 at
Saratoga.
Besides the 2011 Derby victory, the 40-year-old Velazquez has
wins in the 2007 Belmont Stakes with Rags to Riches, nine Breeders'
Cup wins and other Grade 1 victories in the Travers and Kentucky
Oaks, among others.
On Friday, he emotionally singled out Angel Cordero, another
Hall of Fame jockey and Velazquez's agent and mentor; the late
Ralph Theroux Sr., the agent he had when he arrived in New York;
and trainer Todd Pletcher. He called them "the people that have
made me the Hall of Famer that everybody will call me from now
on."
Velazquez broke his collarbone in a spill at Churchill Downs in
June and missed about a month of riding but is back up at Saratoga
this month.
Attfield, based in Canada, has won 1,731 races and earned more
than $88 million. He has won the Sovereign Award for outstanding
Canadian trainer a record eight times and conditioned three
Canadian Triple Crown winners: Izvestia, With Approval, and
Peteski. The 67-year-old also has a record-tying eight wins in the
Queen's Plate and captured his first Breeders' Cup race in 2011
when Perfect Shirl took the Filly and Mare Turf division. In the
United States, he's won stakes including the Wood Memorial.
At his acceptance speech, he called attention to the sport's
recent drug scandals and medication controversies, urging the
audience to "get rid of the rubbish."
Ghostzapper won nine of 11 career starts and earned more than
$3.4 million. In 2004, when he was Horse of the Year and champion
older horse, he was 4-for-4, including a win in the 1 1/4-mile
Breeders' Cup Classic in stakes-record time 1:59.02.
Wheeler won 1,336 races over nearly six decades starting in
1938. He won 56 stakes races and had the 1982 champion older female
with Track Robbery. In 1959 and 1960, Wheeler's West Coast string
included Tompion, winner of the Santa Anita Derby, Blue Grass, and
Malibu. Wheeler died in 1992.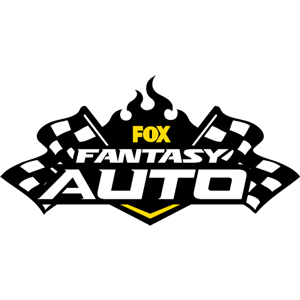 FOX Fantasy Auto
Form a Racing Team, Compete for Prizes
Play Now!