Unexpected horses on Derby trail after upsets
One colt had never won a graded stakes race. The other had never
even raced in one.
Stately Victor and Line of David were barely blips on the
Kentucky Derby radar. But after surprising wins Saturday in the
Blue Grass Stakes and Arkansas Derby, they're suddenly very much in
the picture.
"This one kind of got along late. We knew he could run," Line
of David owner Ike Thrash said. "We'll show up, now that he's
in."
The Kentucky Derby field is limited to 20 starters. If more
horses are entered, the field is determined by graded stakes
earnings, and sometimes all it takes is one big victory to earn
enough money for a spot. That was the case for Stately Victor and
Line of David.
It makes no difference that the former was a 40-1 shot in the
Blue Grass or that the latter had never won on a nonturf track
before his Arkansas Derby victory on Oaklawn Park's dirt.
Now the question is whether either of these horses has a chance
in the May 1 Run for the Roses, which was won last year by
long-shot Mine That Bird. Stately Victor had won just once in seven
career starts, but his victory in the Blue Grass at Keeneland was
by a convincing 4 1/4 lengths.
"We always believed he was a runner," owner Tom Conway said
Saturday. "He's been getting a lot of bad breaks, bad draws,
getting stopped and blocked. But today the jockey was magnificent.
He got him out there and he dusted them, didn't he?"
Line of David's finish was a lot closer, but he managed to hold
up down the stretch despite being in the lead through some quick
early fractions. Thrash said he considered entering Line of David
in the Blue Grass but forgot to nominate him. The Arkansas Derby
was the horse's debut on dirt after racing exclusively on turf and
synthetic tracks.
"It's always good to try the dirt in a Grade 1 race for the
first time," Thrash joked.
Line of David certainly seemed to like it, holding off
challenges from Super Saver and Dublin to win by a neck. The
victory earned him a shot in three weeks in Kentucky, although in
the Derby he's likely to have some company if he tries to move
straight to the front again.
"Twenty horses, and probably eight of them in this bunch look
like they're dedicated to be front-runners," Thrash said. "But
he's a nice horse. Maybe he can move up another 10 lengths every
time he runs."
The upsets by Stately Victor and Line of David came a week after
Eskendereya won the Wood Memorial by 9 3/4 lengths. Some other
Derby favorites may be struggling to keep up. Noble's Promise
finished out of the money for the first time in eight career starts
in the Arkansas Derby, while Dublin and Super Saver couldn't put
away Line of David after pulling up next to him in the stretch.
"I think we got our nose in front at one point there. It seemed
like the speed held pretty good," said D. Wayne Lukas, Dublin's
trainer. "The first three finishers stayed there all the way.
Nobody closed."
Dublin, Super Saver and Noble's Promise still have enough
earnings to make the Derby field, although Noble's Promise came out
of his race with cuts on both front legs and will have to be
evaluated again. Blue Grass favorite Interactif appears safe
despite a fourth-place finish. Tampa Bay Derby winner Odysseus
might be stuck on the outside looking in after coming up short in
the Blue Grass – although defections from horses with high earnings
are always a possibility.
Stately Victor and Line of David don't need any more money to
make the field. They rewarded their owners' patience just in
time.
"You hate to make excuses over and over for this horse, but
that's basically what we've been doing," said Mike Maker, Stately
Victor's trainer. "He's had bad trips and so forth. But I never
quit believing in this horse."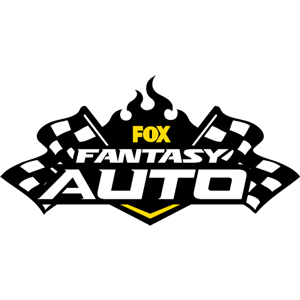 FOX Fantasy Auto
Form a Racing Team, Compete for Prizes
Play Now!