Takter in focus as Hambletonian nears
His horses have won more than $60 million in purses over his
now-Hall of Fame harness racing career. He's trained two colts,
Malabar Man in 1997 and Muscle Massive in 2010, which have won the
world's most famous harness race, the Hambletonian, for 3-year-old
trotting colts.
And now, Jimmy Takter is the trainer for Hambletonian favorite,
Uncle Peter.
But it's not the horse he's pulling for.
If the Swedish-born trainer/driver, now residing in East
Windsor, N.J., has his druthers, he would much rather have the
other horse he trains in the race, Guccio, take home the top prize
in the $1.5 million Hambletonian on Saturday.
"I'm in a lot of races and most of the time, I don't drive,"
Takter said. "Most people know I'm not really into driving. I kind
of forget who's driving my horse. But this time, I'm driving my own
horse and I want to win it for me. I'm 52 years old now and I've
never won this race. Ron Pierce (the driver of Uncle Peter) has won
this race before several times (four times). I've never won. I came
in second once (with Mr. Lavec in 1994) but I never won.
"It's my turn now. I want to win."
Takter will take Guccio, an 8-1 choice on the morning line, out
from the No. 7 post. Guccio closed well in the Hambletonian
eliminations last week to finish second to Knows Nothing, earning
his spot in the finals Saturday. Guccio has won only twice in 14
starts lifetime, but Takter feels the colt has a shot.
"It's a wide open shot and this is my shot to win it," Takter
said. "Anything can happen. We might be a longshot, but it would
be my goal to win it."
Uncle Peter, the 5-2 favorite in the morning line, drew the No.
1 post. Winner in eight of his 12 lifetime starts, Uncle Peter
romped home in 1:53.3 to win by one and 3/4 lengths in the
elimination last Saturday.
"I would be just as happy if Uncle Peter won," said Takter,
who was inducted into the Harness Racing Hall of Fame on July 1.
"But I'm going to really do my best to win. It's been my dream to
win the Hambletonian. I think Guccio is a big factor. It's good for
me to have both."
Takter knows that Uncle Peter is the favorite for a reason.
"He's the most gifted 3-year-old I've ever been around," said
Takter, who came to the United States from Sweden in 1982 to begin
his career. "He has natural raw ability. I've been very fortunate
to be around this great horse. Is he the easiest to train? No. But
he's nothing like anything else I've ever seen at this age. I know
he's ready for the Hambletonian. Obviously, with two horses, I'm in
a very fortunate situation."
Knows Nothing, with Jody Jamieson in the bike, is the second
choice in the morning line at 7-2. Knows Nothing drew the No. 3
post. Knows Nothing, a Canadian-bred colt, has won seven of eight
starts in his career.
Market Share, with top driver Tim Tetrick in the sulky and
trained by Linda Toscano, is the third choice at 4-1. Market Share
also won an elimination race last Saturday and trotted the fastest
mile of the three eliminations in 1:52.2. Market Share has reached
the winner's circle more than any other in the 10-horse field,
earning nine wins in 15 starts.
Archangel, the winners of the Yonkers Trot on July 7, was the
fourth choice at 9-2 with Jim Morrill in the bike.
The Hambletonian field and morning line odds are as follows: 1,
Uncle Peter, Ron Pierce, 5-2; 2, Market Share, Tim Tetrick, 4-1;
3,Knows Nothing, Jody Jamieson, 7-2; 4, Archangel, Jim Morrill,
9-2; 5, My MVP, Mike Lachance, 15-1; 6, Prestidigitator, Sylvain
Filion, 12-1; 7, Guccio, Jimmy Takter, 8-1; 8, Stormin Normand,
Dave Palone, 15-1; 9, Money On My Mind, Andy Miller, 15-1; 10, Gym
Tan Laundry, George Brennan, 30-1.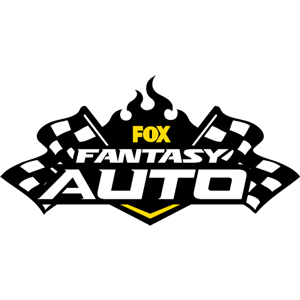 FOX Fantasy Auto
Form a Racing Team, Compete for Prizes
Play Now!