Star colt Uncle Mo set to run again
The real drama Saturday will unfold about 30 minutes before the Travers Stakes.
That's when Uncle Mo returns to the races for the first time since being sidelined with a life-threatening liver disease more than four months ago.
The early Kentucky Derby favorite before his illness, Uncle Mo was made the 9-5 favorite in the $250,000 King's Bishop, a seven-furlong, Grade 1 race against seven rivals, among them the highly regarded sprinter Flashpoint.
"For him to be coming back is amazing," said owner Mike Repole, who owns Uncle Mo and Travers favorite Stay Thirsty. "And to think, a short time ago we were not only worried about whether he'd race again, but whether he'd survive."
Uncle Mo's comeback arrives almost a year to the day since his sensational debut, a dazzling romp by 14-1/4 lengths at the Spa that all but upstaged Afleet Express' win in the Travers a few races later.
The Uncle Mo show is back at the Spa, and that hasn't been lost on Todd Pletcher, who trains both morning-line favorites for Repole.
"It's pretty rare that you're going to have two 3-year-olds running in races where potentially the $1 million, Grade 1 focal race of the entire meet in some ways is going to be less popular than the one right before it," Pletcher said. "He's training really well. We're really pleased with everything that's happened since we've come up here (in July). We've gotten to this point exactly like we hoped we could have."
That would be six timed workouts, including a final five-furlong breeze in 59.90 seconds Sunday.
Travers Day can't come soon enough for Repole, a fast-talking 42-year-old New Yorker who made millions selling Glaceau, the maker of Vitaminwater and Smartwater, to Coca Cola for $4.1 billion in 2007.
"On a scale of 1 to 10, this is probably a 19," he said Wednesday in the paddock during the Travers post position draw. "Growing up, I dreamed about being in situations like this. I dreamed about having this opportunity. I have a saying: `Think big, dream bigger.' To think I was going to have the favorite in the King's Bishop and the favorite in the Travers in the same year on the same card . . . that's beyond bigger."
Uncle Mo won his first three races, including the Breeders' Cup Juvenile, and was voted 2-year-old champion. After winning his first start this year, the bay colt finished an unexpected third in the Wood Memorial at Aqueduct on April 9 as the 1-10 favorite.
He was examined by several veterinarians over a few weeks before he was diagnosed with cholangiohepatitis — a severe inflammation of the bile passages and liver, which can cause liver failure in horses, according to the Merck Veterinary Manual.
Dr. Bill Barnard of Lexington Equine Surgery & Sports Medicine was among those who treated Uncle Mo. He said the disease is "unusual" and that he's seen maybe a "couple of dozen" in his career.
"I'd say 50 percent of the cases recover, but to return to the level Uncle Mo's returned to I'd say maybe 10 percent," Barnard said. "He was pretty sick there for a while."
Uncle Mo spent two months at WinStar Farm in Kentucky gaining back his energy and the nearly 150 pounds he lost because of the disease.
Pletcher still has high expectations for Uncle Mo under jockey John Velazquez.
"Obviously, we're expecting a win," Pletcher said. "Anything else than that is going to be disappointing to us."
With Uncle Mo out for so long, stablemate Stay Thirsty has taken over as Repole's star 3-year-old. The colt, who finished ninth in the Kentucky Derby, ran second to Ruler On Ice in the Belmont Stakes and then won the Jim Dandy at Saratoga on July 30 — improving his Spa record to two wins and a second.
"He loves this place. I think he loves it more than me, and that's hard to do," said Repole, bidding to becoming the leading owner at Saratoga for the second year in a row.
With the 3-year-old division wide open, a leader could emerge from the "Mid-Summer Derby."
"A race like this, if any of the top four horses win, he's the leading 3-year-old," said Repole, referring to Stay Thirsty, Coil, Shackleford and Ruler On Ice. "So this is the race. But the way things have been going this year, don't be surprised if one of the other six horses win it."
And don't count Uncle Mo out of the 3-year-old championship picture, either. A win in the King's Bishop makes him 2 for 3 with possible future starts in the Jockey Club Gold Cup and the Breeders' Cup Classic.
"I think Uncle Mo running is very exciting for racing," said Hall of Famer Bob Baffert, who trains Coil.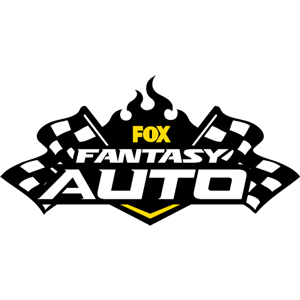 FOX Fantasy Auto
Form a Racing Team, Compete for Prizes
Play Now!