Udall pushes for national horse racing standards
U.S. Sen. Tom Udall on Monday revived his push for uniform
federal standards aimed at making the horse racing industry safer
following a New York Times investigation into a deadly and
debilitating year – for both horses and jockeys – at tracks in New
Mexico and elsewhere around the country.
Udall, D-N.M., said the newspaper's findings paint a "very
disturbing" picture of the industry in the United States and New
Mexico in particular.
"The sport of horse racing which, at its best, showcases the
majestic beauty of this animal and the athleticism of jockeys, has
reached an alarming level of corruption and exploitation," Udall
said in a statement.
The senator pointed to the need for a federal role in a sport
where problems of doping and countless euthanizations have been
exacerbated by inconsistent regulations at the state level.
The Times' analysis showed that on average, 24 horses die each
week at racetracks across America. A computer analysis of data from
more than 150,000 races, along with injury reports, drug test
results and interviews, showed an industry mired in a culture of
drugs and lax regulation and a fatal breakdown rate that remains
far worse than in most of the world.
The Times' analysis also found that five of the six tracks with
the highest rate of incidents per 1,000 starts last year were in
New Mexico – Ruidoso Downs, Sunland Park, Zia Park, The Downs in
Albuquerque and SunRay Park.
"The Times expose has shined a glaring light on the need for
national standards in a sport that reaps gambling profits, but has
lacked proper oversight for decades," Udall said.
Udall and Republican Congressman Ed Whitfield of Kentucky
introduced legislation last spring seeking to impose a national ban
on performance-enhancing drugs in horse racing.
Despite voluntary reforms offered by the industry over the
years, Udall said legislation is the "only viable way" to address
doping problems within the sport.
Under the legislation, any person with three doping violations
would be permanently banned from horse racing. A horse that tests
positive for performance-enhancing drugs three times would receive
a ban of at least two years.
The legislation was first introduced last April. It came three
years after some in the industry urged the federal government to
get involved, following the death of Eight Belles at the 2008
Kentucky Derby.
A drug test proved that the horse was clear of steroids, but the
incident helped shine a light on safety problems and the lack of a
single governing body. Rick Dutrow, trainer of the Derby winner Big
Brown, acknowledged he regularly injected the horse with the
then-legal steroid stanozolol.
Most states have banned steroids, but enforcement has been
uneven.
In New Mexico, the state Racing Commission recently imposed a
yearlong ban on clenbuterol for thoroughbreds and quarter horses.
Clenbuterol's use picked up as a means to help horses build muscle
after the industry did away with anabolic steroids in 2008. High
doses can have adverse effects and even cause death.
But there are plenty of other medications and concoctions that
are used, and the Times' investigation accused New Mexico's tracks
and regulators of being unusually slow in responding to safety
alarms.
Vince Mares, the director of the commission, did tell The Times
that the previous leadership at the commission had cut back on
tests for one pain medication due to financial reasons and that his
agency needs more uniform penalties to avoid charges of favoritism
among trainers.
"There is an issue of consistency – you can quote me on this,"
Mares said. "It is being addressed."
New Mexico's 2012 season begins April 20 at SunRay Park and
Casino in Farmington.
Thousands of races are held each season in New Mexico, where
tracks operate anywhere from 42 days to more than two months. Blood
and urine samples are taken from the winner and a randomly chosen
horse from each race to ensure the state's doping rules are being
followed.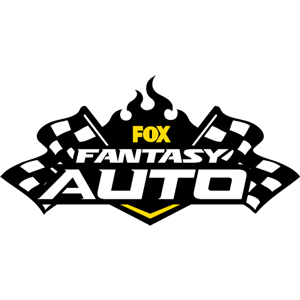 FOX Fantasy Auto
Form a Racing Team, Compete for Prizes
Play Now!