Treve chasing hat-trick at Prix de l'Arc de Triomphe
PARIS (AP) Already a superstar in horse racing circles, Treve is gaining new fans outside the racing world as she bids for an unprecedented third straight victory in the Prix de l'Arc de Triomphe.
The five-year-old mare, trained by Criquette Head-Maarek and ridden by Thierry Jarnet, will start as the favorite in Sunday's race at the Longchamp racecourse amid growing excitement among the general public spurred by a well-oiled promotional campaign.
Treve has her own website, a dedicated page on Facebook, a Twitter account and a song celebrating her exploits called "Fly Away Treve." Many fans made the trip to the Chantilly grounds to attend her final workout earlier this week.
Last year, Treve became the first horse since Alleged in 1977 and 1978 with back-to-back wins in the Prix de l'Arc – Europe's richest turf race, with prize money of 5 million euros ($6.3 million). While her 2014 victory in the 2,400-meter (2,600-yard) event capped a disappointing year marred by physical problems, Treve is currently at the top of her form.
The daughter of Motivator, who was nearly retired after last year's Arc, has won the three races she competed in this season – including a six-length win at the Prix Vermeille last month.
"I feel she's better than last year," Head-Maarek said. "She is back to her best, that's for sure. Last season her feet were not right and then her back was all over the place. It is never easy with a horse which has problems. There has been no problem this year."
Treve's main rivals in the likely 18-horse field are Andre Fabre's French Derby winner New Bay and Frankie Dettori's mount Golden Horn, who won the Derby at Epsom. Despite Treve's outstanding form and record at Longchamp, Golden Horn owner Anthony Oppenheimer is confident the expected dry conditions will play in favor of his colt.
"If we had good to firm ground, I think we'd win easily. I think we've got a great chance," he said. "Treve is not that mad on really good ground and is not that brilliant. I would be very surprised if we couldn't beat her and beat her quite well – that's on good ground, not soft."
Oppenheimer's comments left Jarnet unfazed.
"Yes, he wins like a good horse, like a tough horse, but now he has run many times already this season and we will see if the Arc might not be one race too many for him," Jarnet said.
Because of the smaller than usual field in Sunday's race and to improve her horse's chances, Head-Maarek has supplemented a pacemaker for Treve in Shahah.
The race will be the last in Longchamp before a two-year refurbishment of the racecourse gets underway, with next year's Grand Prix de l'Arc being held in Chantilly.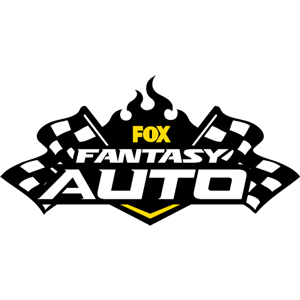 FOX Fantasy Auto
Form a Racing Team, Compete for Prizes
Play Now!