Trainer touts Zenyatta for Horse of the Year
John Shirreffs dealt with bitter disappointment a year ago when
superstar mare Zenyatta finished runner-up to Rachel Alexandra in
Horse of the Year voting.
This year, he's not planning on making a concession speech.
Shirreffs said Friday he believes the 6-year-old horse should
win racing's top honor regardless of the outcome of next month's
Breeders' Cup.
Zenyatta will try defend her title in the Classic at Churchill
Downs on Nov. 6. She's a perfect 19-for-19 in her career, including
another dramatic win in the $250,000 Lady's Secret Stakes at her
home track at Hollywood Park on Oct. 1.
Ending her career with another victory over the boys would be a
fitting end to racing's reigning Queen. If it doesn't happen,
Shirreffs thinks she deserves Horse of the Year anyway.
"I would think that would be almost too much," Shirreffs said.
"For what she's done for the horse industry over the last three
years, I would have to say that would be a real slap in the
face."
Zenyatta's win in the Classic last fall wasn't enough to sway
voters to put her ahead of filly Rachel Alexandra. It's a defeat
Shirreffs took personally, thinking it would have been fitting for
the horses to share the award.
"I thought it was absolutely fair that Rachel Alexandra won the
Eclipse Award, I thought that was great; but I think Zenyatta was
equally as great," Shirreffs said.
While Rachel Alexandra struggled to regain her form this spring
before retiring last month, Zenyatta has kept right on going. She's
ripped off five more wins in five tries this year, riding her
unrivaled closing ability into racing history.
Zenyatta likely will take on Preakness champion Lookin At Lucky,
Jockey Club Gold Cup winner Blame and Woodward winner Quality Road
in the Classic, which will be run over the dirt under the twin
spires.
Shirreffs isn't quite ready to handicap the field, and isn't
exactly bemoaning Rachel Alexandra's sudden retirement. The two
never faced off on the track despite numerous enticements from
track operators and a good bit of gamesmanship between the two
camps.
The question of who is better will never be answered. Shirreffs
said the "Zenyatta versus Rachel Alexandra" melodrama was
overplayed and said the industry made a "mistake" for not simply
celebrating the two superstars.
"Right away they tried to make it one against the other," he
said.
While Rachel Alexandra is getting used to life off the track,
Zenyatta is prepping for one final performance.
Though she's raced on dirt just twice, Shirreffs says it's her
favorite surface and has little doubt she'll be game. He has no
plans to cross-enter her in the Breeders' Cup Ladies Classic and
isn't too concerned about running on an off track should it rain.
She was scratched from a start at Churchill Downs in May, 2009,
after an overnight deluge.
This time she's all in, hoping for one last bit of magic.
Shirreffs said her legacy is safe whatever happens on the first
Saturday in November.
"As far as I'm concerned, she's just one of the best ever," he
said. "She's going to go off to the pasture and if she's 19 for 20
or 20 for 20, I think she'll be OK."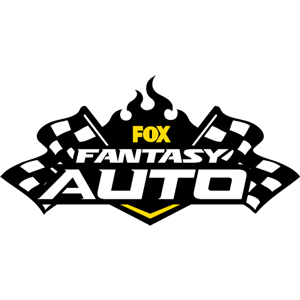 FOX Fantasy Auto
Form a Racing Team, Compete for Prizes
Play Now!