Trainer bummed over Orb's run
Hall of Fame trainer Shug McGaughey admitted to allowing himself to dream about the possibility of going for a Triple Crown with Kentucky Derby winner Orb in the June 8 Belmont Stakes.
"I tried to focus on today the whole time, but I wouldn't be telling you the truth if I didn't think down the line a little bit," McGaughey said. "I thought if we could get it done today, that going back to Belmont, we would really be comfortable there, and we would really have a big chance."
After Orb finished a disappointing fourth, nine lengths behind the front-running winner Oxbow in Saturday's 138th Preakness Stakes at Pimlico, there is no chance for racing's first Triple Crown since 1978.
Orb, under Joel Rosario, was never in contention and wasn't able to get off the rail, trudging home in a non-threatening position.
"I'm disappointed," McGaughey said. "It was a great opportunity. We were 3-5 in the race and finished fourth. I would be disappointed anytime you had this kind of opportunity and didn't get it done, but this was quite a run for a couple of weeks."
The run ended early in the Preakness as Orb was down on the inside and in sixth position early behind a relatively modest pace of 23.94 seconds for the first quarter-mile, 48.60 for the half-mile and 1:13.26 fox six furlongs.
"I thought it would be quicker than that," McGaughey said of the pace. "I thought they might speed it up a little bit, but they didn't. When they went 48-and-some-change, I still thought we'd close into it. It just wasn't his day."
Rosario said he felt his colt was in good position, but added that Orb never accelerated.
"He had a hard time to really keep going," said Rosario, who noted that he felt the track was deep. "I thought he put me in a good spot and that he would be available to do it from there, but it was hard for him to do it today."
McGaughey still held out hope at the three-eighths pole that Orb could make a run, but by the quarter pole, McGaughey knew "the race was over for him."
"He had too much to do, with not enough time to do it and not enough stuff happening in front of him," McGaughey said.
In hindsight, McGaughey felt the rail post did hurt Orb's chances. Since 1961, there has been only one horse – the D. Wayne Lukas-trained Tabasco Cat in 1994 – to win from the rail.
"When I look at it now, it probably did hurt us because we couldn't get him out," McGaughey said. "I think he probably would have had a little more clear shot than he had today."
McGaughey basked in his first Kentucky Derby win and was more than accommodating with his time over the two weeks leading up to the Preakness.
"There was more pressure, not because he was 3-5, (but) because there were so many people hoping," McGaughey said. "I felt like there were a lot of people behind us, so I'm disappointed in that respect. I did feel the pressure a little bit more today just because of that."
Orb was scheduled to van back to Belmont Park on Sunday morning, and McGaughey said he would like to run back in the Belmont Stakes if owners Ogden Mills "Dinny" Phipps and Stuart Janney III wanted to run.
"I would want to talk to them, see how he comes out of it, but I would like to run," McGaughey said.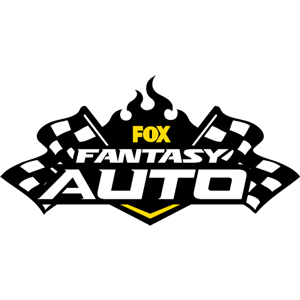 FOX Fantasy Auto
Form a Racing Team, Compete for Prizes
Play Now!