Top 10 Kentucky Derby performances
The Kentucky Derby isn't always won by the best horse. The recent cha-ching scores of long shots Mine That Bird ($103.20) and Giacomo ($102.60) remind us of that.
But Churchill Downs can be a grand stage for grand champions on the first Saturday of May. A command performance under the twin spires will immortalize a racehorse. This is where promise and potential cede to permanent prominence.
Here are the 10 best performances in the first 136 runnings of the Kentucky Derby:
10. Street Sense, 2007
Street Sense didn't just beat 19 challengers; he defeated superstition. No Breeders' Cup Juvenile winner had ever returned as a 3-year-old and won the Kentucky Derby until Street Sense put the so-called Breeders' Cup jinx to rest. A confirmed closer, he was hugging the rail after three-quarters of a mile. With one of the cleanest trips possible, Street Sense was able to move up without leaving the rail and had to go only three wide to make his final pass for a 2-1/4-length victory. It was the first Derby victory for jockey Calvin Borel, who won two more in the next three years.
Watch Street Sense's 2007 victory
9. Citation, 1948
Already a superstar horse, Citation was coupled with his talented stablemate Coaltown in the betting. The entry went off at 2-5, matching the lowest odds in Kentucky Derby history. Only four challengers dared to show up. They shouldn't have bothered. The stablemates ran 1-2 throughout on a sloppy track. Coaltown opened a six-length lead early, which Citation gobbled up with ease to win by 3-1/2 lengths. The victory started a Triple Crown sweep for Citation and was No. 3 of his eventual 16-race winning streak.
8. Seattle Slew, 1977
Seattle Slew was a speedball, a perpetual motion machine who won by submission. He would run to the front and never look back. So when the 1-2 favorite was caught flat-footed at the start, he appeared in trouble. Once he started moving forward, Seattle Slew rushed toward the front and dueled with For the Moment into a hot early pace of 1:10 and change. That kind of exertion usually dooms a horse in the Derby, but Slew never stopped. He put For the Moment away after a mile and was not threatened in the stretch while prevailing by 1-3/4 lengths. That victory left Seattle Slew 7-for-7 in his career and kicked off a Triple Crown championship.
Watch Seattle Slew's 1977 triumph
7. Big Brown, 2008
He was indeed big, so big that many thought he intimidated other horses before they even reached the starting gate. Big Brown had Triple Crown buzz before he headed to Louisville, Ky., which is saying a lot since we haven't seen a Triple Crown champion since Affirmed in 1978. Big Brown started from the No. 20 post, which had produced only one Derby winner in 133 years. No matter, he toyed with the field in a dominant win by 4-3/4 lengths. A Preakness win followed, but Big Brown was out of gas for the Belmont and did not live up to the Triple Crown billing.
Watch Big Brown cruise to the 2008 win
6. Fusaichi Pegasus, 2000
Twenty straight Kentucky Derby favorites had gone down in defeat when Fusaichi Pegasus went to the track with that burden in 2000. No historian, he outclassed the field to end the streak. Riding a horse that was much the best, Kent Desormeaux wisely saved ground from the back of the pack early, avoiding any trouble in the 19-horse field. FuPeg started running in earnest on the final turn and swung seven wide for his winning move. He finished 1-3/4 lengths ahead of Aptitude in a quality 2:01.12.
Watch Fusaichi Pegasus defy history in 2000
5. Winning Colors, 1988
This filly let everyone know she wouldn't be a mere sideshow attraction when she beat colts in the Santa Anita Derby. She was a big, imposing filly — well-suited for the rigors of racing against a crowded field under the twin spires. Thing was, she didn't have to worry about bumping because she was simply too fast. She led every step of the way in the Kentucky Derby, prevailing by a neck over the hard-charging and very talented Forty Niner.
Watch Winning Colors beat the boys in the 1988 race
4. Monarchos, 2001
His 4-for-10 lifetime record tells us he wasn't an all-time great. But he sure was great on the day it mattered most. At odds of 10.5-1, Monarchos ran the race of his life. A blistering early pace set up his late kick. He made a wide, sweeping move on the last turn and continued his kick into the stretch to win by 4-3/4 lengths in a time of 1:59.97. He and Secretariat are the only two Derby winners to break the 2-minute mark.
Watch Monarchos pull it all together in 2001
3. Barbaro, 2006
Barbaro was as graceful and athletic as any horse to go to the gate in the Derby. His performance put him in the hearts of even casual horse racing observers, making his tragic injury in the Preakness all the more anguishing. Barbaro stumbled at the start of the Derby, got bumped and was in tight quarters early in the race. He nimbly found his stride while racing five wide on the backstretch and pulled even with the leaders heading into the turn. With five-sixteenths left, Barbaro found an extra gear — a "wow" gear — and darted away from the field. He was still pulling away as he hit the wire 6-1/2 lengths up.
Watch Barbaro pull away on the home stretch in 2006
2. Northern Dancer, 1964
The Canadian-bred's margin of victory was only a half-length, but his time was an impressive 2 minutes flat. That stood as the Derby record until Secretariat checked in nine years later, and it remains the third-fastest Derby. Second-place Hill Rise, the betting favorite, had won eight straight races and was ridden by the great Bill Shoemaker, who had been Northern Dancer's regular jockey. Replacement rider Bill Hartack was masterful, saving ground early before edging to the outside on the final turn to make the winning move.
Watch Northern Dancer set the pace in 1964
1. Secretariat, 1973
Big Red was on the big stage. That's all we really needed to know. Secretariat lost his final prep race, the Wood Memorial, which let just a bit of doubt creep in among bettors. Yeah, he was the favorite. But a $5 win payoff was a gift for those who wisely backed this all-time great. Secretariat, under Ron Turcotte, settled in 11th early and then went about picking off his rivals while weaving through the field. He was in command by the final turn and won by 2-1/2 lengths in Derby-record time of 1:59-2/5. Scary part: The Derby was the least impressive of his three monster races in the Triple Crown.
Watch Secretariat set the Derby record in 1973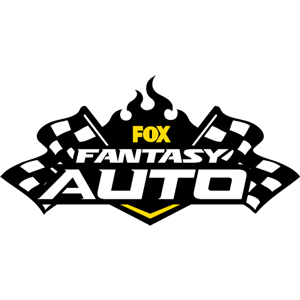 FOX Fantasy Auto
Form a Racing Team, Compete for Prizes
Play Now!