The top 10 races in Spa history
A panel of Daily Racing Form staff members voted on the 10 most memorable races in Saratoga history.
1. 1962 Travers: Jaipur outduels Ridan
Of the thousands of races run at Saratoga, the 1962 Travers was a clear winner as the top race in track history. Neither horse involved was a history maker, but from the instant they launched from the starting gate at 4:48 p.m. Eastern, history was being made.
George D. Widener's heavily favored Jaipur and Dorothy Jolley's Ridan rocketed to the front that day in perfect tandem, and there they remained for the entire 1 1/4 miles, head to head, stride for stride, clipping off fractions that would bring them to the wire in a track-record-equaling 2:01.60. Ridan led narrowly the first half, Jaipur inched ahead when it mattered most, passing the finish a whisker in front of his towering rival.
While both Jaipur and Ridan were designated champions, neither would be inscribed on the wall of racing's all-time greats. (Only last-place finisher Cicada would end up in the Hall of Fame.) The race itself, however, was a different story. Instead of its usual straightforward descriptive, the chart notes employed such terms as "torrid duel," "brilliant speed," "courageously," and "thrilling." The 1962 Travers was all that, and more.
/
2. 1919 Sanford: Upset stuns Man o' War
It shouldn't have happened, but it did.
Man o' War, always a high-energy colt, was particularly fractious before the 1919 Sanford, lunging through the tape several times before being caught flat-footed when a substitute starter sent the field on its way.
Speedy Golden Broom assumed quick command along the rail, with Harry Payne Whitney's Upset just to his outside. Man o' War, recovering from his disastrous start, gathered himself under Johnny Loftus and a steadying 130 pounds and began moving like a runaway train when they hit the stretch of the six-furlong race. As real estate ran out, the then-unbeaten colt found himself with nowhere to go, stuck behind a fading pacesetter and the relatively fresh Upset, whose rider, Willie Knapp, made a calculated decision to keep Man o' War hemmed in for as long as possible.
His ploy worked. By the time Loftus yanked the big colt to the outside, it was too late. Upset, carrying 15 pounds less than Man o' War, officially won by a half-length, though Knapp later acknowledged the true margin was closer to a head. Before his death in 1972, Knapp made a painful confession. "If I'd moved over half an eyelash that day at Saratoga, he'd never have had a losin' scratch against his name. Sometimes, I'm sorry I didn't do it."
3. 1978 Travers: Affirmed DQ'd, Alydar wins
A rivalry unlike any witnessed in a century made this Travers momentous, though the race itself was terribly flawed. Saratoga drew a record crowd of 50,122 to witness the 10th and final showdown between Harbor View Farm's Affirmed and Calumet Stable's Alydar. Affirmed owned the better record, having won seven of nine races, including all three Triple Crown events, and was the fan's choice at 7-10. Alydar went off at even-money. Two forgotten longshots joined them in the gate.
Affirmed broke well, stalked the pace of Shake Shake Shake, then took over with half a mile to go, just as Alydar began moving swiftly along the inside. Noticing their rival's high-octane run, Laffit Pincay Jr. steered Affirmed sharply toward the rail to shut off Alydar's path. The move proved overkill: Alydar, under Jorge Velasquez, took up so abruptly he nearly fell, losing several lengths in the process. Courage and athleticism brought him back, but he could not close the final 1 3/4-length margin that separated him from Affirmed at the wire. Within moments, NYRA stewards took down Affirmed's number and put Alydar's in its place, a correct if unsatisfying outcome for all concerned.
4. 1930 Travers: Jim Dandy's 100-1 shocker
New York Governor Franklin Delano Roosevelt and some 30,000 others turned out on the stormy afternoon of Aug. 16 to watch history unfold in a most unexpected way. Gallant Fox, Belair Stable's Triple Crown winner, was considered unbeatable in the short four-horse Travers field, but as an old racing maxim put it, anything can happen in the mud. Muddy it certainly was, deep and sticky, and "anything" did, in fact, happen.
As Gallant Fox and second-choice Whichone duked it out in the center of the messy course, a mud-covered, blinkered, and shadow-rolled figure stole up along the rail, accelerated through the stretch, and destroyed his field by eight of the easiest lengths you'll ever see. The crowd was stunned into silence as they realized the galloping winner was a 100-1 nonentity named Jim Dandy, on whom some bookmakers had privately offered at up to 500-1.
Jim Dandy was later gelded and raced on through age 12, in ever-cheaper claiming company. With just seven wins from 141 lifetime starts under his belt, he retired in 1940 to enjoy a second career as a show jumper. Since 1964, Saratoga has carded the Jim Dandy Stakes as a final tune-up for the Travers.
5. 2009 Woodward: Rachel beats the boys
In its first 55 years, no distaffer had ever won the Woodward. That changed in the span of 1:48.29 on Sept. 5, 2009, when Stonestreet Stables' Rachel Alexandra took the track as the lone filly and only 3-year-old among eight starters. Heavily favored at 3-10, she raced into an uncontested lead for jockey Calvin Borel, burned through six furlongs in 1:10.54 and a mile in 1:35.48, then saw her 1 1/2-length lead erode in the stretch. Running on heart and an empty tank, Rachel Alexandra was fully extended to hold off by a diminishing head the closing rush of Grade 1 winner Macho Again in the 1 1/8-mile race.
The Woodward was the third of three beatings the grand filly administered to male runners in 2009. In fact, no male ever finished ahead of her. Rachel Alexandra went on to be named the 2009 Horse of the Year, the first female so honored in nearly a quarter century.
6. 1965 Whitney: Kelso wins under 130 pounds
Kelso was 8 and nearing the end of a storied career, one that had taken him to the financial mountaintop and five consecutive Horse of the Year titles. New York railbirds worshipped the ground he trod, knowing from experience that, win or lose, there was no quit in that lanky brown frame.
The old gelding was gunning for his third Whitney Stakes victory and was, as usual, favored by his legion of fans, despite advancing age and a 130-pound weight assignment. Under Ishmael Valenzuela, Kelso lazed far back early in the Whitney before uncorking his signature rush to run down Malicious by a hair's breadth at the finish. It wasn't easy, but marked another win for Kelso, who was accompanied to the winner's circle by a platoon of Pinkerton guards to thunderous applause and cheers.
It was one of Kelso's final great moments on the track. He retired a few months later and, like Jim Dandy before him, found a second career as a hunter/jumper.
7. 1973 Whitney: Onion upsets Secretariat
The third big upset to make the top 10 is one that owner Penny Chenery and jockey Ron Turcotte would probably rather forget.
Secretariat, fresh off a Triple Crown sweep that included a 31-length route in the Belmont Stakes, was taking on older rivals for the first time in the 1973 Whitney and was 1-10 to beat them. The day was miserable − hot and thick with humidity and on a track that, though technically labeled fast, was dull and deep from previous rain.
Secretariat also had awakened that morning with a low-grade fever, then proceeded to smack his head on the gate at the start of the Whitney. It was a recipe for disaster.
A talented sprinter and future claimer named Onion took the lead at once and held it every step of the way. The best Secretariat could do was a laboring second, a length behind, looking nothing like the monster of spring. "Big Red" spiked a fever again that evening and was listless for days, though he recovered to win three more important races. But there would be one more loss, in the Woodward Stakes to Prove Out − a stablemate of Onion's, trained by Hall of Fame "giant killer" Allen Jerkens.
8. 1982 Travers: Runaway Groom beats three classic winners
In the decade or so before the advent of the Breeders' Cup, it was a rare day indeed when the winners of America's Triple Crown races met again on the racetrack battlefield. Rarer still was a race in which all those classic victors were trumped in a single event by a colt who had never before won a stakes in this country. But that is what happened in the 1982 Travers, in which Canadian-bred Runaway Groom, overlooked and unconsidered, blew away the best American 3-year-olds in his first blacktype attempt on U. S. soil.
Fourth choice in the field of five, the distinctive gray son of Blushing Groom rated well back for jockey Jeff Fell while 2-5 Conquistador Cielo − the Belmont Stakes winner who was recently syndicated for a record $36.4 million − and Preakness winner Aloma's Ruler dueled in front like twin demons. Once that pair had sufficiently fried themselves, a fresh Runaway Groom staged a come-from-behind performance second perhaps only to that of Damascus in 1967. He won with ease before a crowd of 42,000 and paid $27.80. Kentucky Derby winner Gato Del Sol was last.
9. 1920 Travers: Man o' War gets revenge
The 51st Travers provided a perfect stage for Man o' War to put his greatness on display. Only two challenged the Glen Riddle champion that afternoon: the H. P. Whitney entry of Upset and John P. Grier, both trained by Jimmy Rowe, who had beaten Man o' War with Upset in the previous year's Sanford Memorial and was rabid to do so again. In receipt of six and 14 pounds, respectively, neither would prove a factor.
Packing 129 pounds and jockey Andy Schuttinger, Man o' War put on an exhibition of unearthly speed before a packed house, including 5,000 fans admitted in a rare foray to the infield. The big chestnut toyed with his hapless rivals from start to finish, through eye-popping fractions of 11.40 seconds, 23.40, 34.60, 46.60, 58.00, 1:10.40, 1:22.60, 1:35.20, 1:48.60, and finished up in a track-record-equaling 2:01.80. His winning margin was recorded as 2 1/2 lengths, but it could as easily have been 15, had Schuttinger so much as shaken a rein at him.
Newspaper accounts noted how Man o' War pulled up fresh as a daisy that afternoon and pranced back to the winner's circle without heaving a heavy breath.
10. 1967 Travers: Damascus romps
For sheer drama, not much can rival the jaw-dropping 1967 Travers performance of Edith Bancroft's Damascus. To those who saw it, the memory must remain evergreen.
A short four-horse field came out for the Midsummer Derby, including a cracking good sprinter named Tumiga and recent Jim Dandy victor Gala Performance. At the drop of the starter's flag, those two went at it on the front end while heavily favored Damascus loped calmly along in third, apparently disinterested in the race as he drifted back some 15 lengths by the time a half-mile had been run. Suddenly, as if electro-charged, the son of Sword Dancer shifted into a weirdly high gear, closed ground with devastating speed going into the far turn, and flew past the now-struggling leaders as if they were tied to the rail. His rush continued through the stretch, as in splendid isolation he opened up eight lengths, then 10, then 12, then 20.
The chart ultimately posted a 22-length victory margin, accomplished in a track-record-equaling 2:01.60 for the 1 1/4 miles.
Damascus captured 1967 Horse of the Year honors and just seven years later was enshrined in the Racing Hall of Fame. He ran many great races during his three-season career, but that 1967 Travers was truly one for the ages.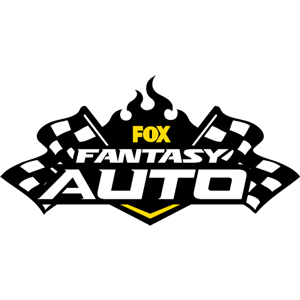 FOX Fantasy Auto
Form a Racing Team, Compete for Prizes
Play Now!