10 things my dad taught me about horse racing
With Father's Day on Sunday, America's Best Racing blogger Dave Hill put together a list of 10 things he learned about racing from his dad.
1. Picking winners is easy, betting them is hard
My dad was an early adopter when the exacta first came out. Even though most horseplayers back then called them "gimmicks," he was seduced by the potential for exponentially higher payoffs on $2 wagers. He went from betting horses he liked across the board to betting exactas, and he never looked back. The exacta was his No. 1 bet.
He also never hit them. More often than not he'd simply pick two horses and box them. Inevitably one of those two horses would win and he'd howl about it as he tore up his tickets. "I had the four but didn't have the eight!"
Sometimes he'd get crazy and bet multiple combinations of horses in various exactas and end up with a bet going the wrong way. "I had the four on bottom but didn't have him on top! I shoulda boxed that!"
The thing that I took away from watching my dad tear up exacta tickets was this — he always had a winner, just never had the right combination. Maybe it's a lot easier to pick winners than to pick horses to finish second, or third, or fourth! So, I stuck with the multi-race bets.
2. Jockeys and trainers get hot together
My dad liked to bet certain trainers and certain jockeys no matter what. Perhaps it was just because he was a fan. But every meet there'd be some particular jockey-trainer tandem that would just be winning every time you saw them together. Dad said that's because if a trainer really likes a particular jock, they'll give that jockey all their best mounts. And they won't give them any losers, because they want that jockey to have faith in them when they say their horse is hot. So when you see their names together, you know that trainer has a lot of confidence in that horse.
This isn't true for trainers that always use the same jockey every time. It's when they always use the same jockey when they WIN. And identifying this pattern was worth a lot, since it wasn't something you'd find on the form and program.
3. You have to watch the horses in the paddock
We made it to the paddock before every race. In fact, my dad and his friends would pretty much hang by the paddock the whole day, just so they could be first up against the gate to see the horses get saddled.
He was looking for a sign a horse was ready to run. In particular, he wanted to see if the horse was sweating or if the coat was dull. Either was a bad sign. He said the coat should be shiny and dappled. A horse shouldn't be drooling or foaming at the mouth. The eyes shouldn't be runny. A horse should be calm in the stall. No bucking or throwing a rider – a sign that the horse was tired and/or irritated.
My favorite bit of paddock advice, though? If a horse has their mane in braids, "that trainer figures to get their picture took at the end of the race."
If a horse has their mane in braids, "that trainer figures to get their picture took at the end of the race.
4. A furlong should be 11 seconds
This wasn't always true in a race, where the first furlong or two could be 11 seconds but horses would generally slow down as the race went on. But in workouts, anything more than 11 seconds he said was slow. A 3-furlong workout should be 33 seconds.
In truth, 11 seconds is actually a smidge faster than average. The average furlong time is 11.6 seconds (depending on the track, distance, surface, etc). So yeah, for a fast dirt track like we had at Oaklawn Park, a furlong needed to be 11 seconds. Dad considered a horse who couldn't post a 5-furlong workout in 55 seconds a "mutt," and we tossed 'em. (Just a reminder here that dad lost a lot.)
5. If the track is muddy, bet the mudders and the closers
A mudder is a horse whose bloodline showed some ability to perform well on muddy tracks. This number was printed in the racing form, but for my dad, he usually just seemed to know if a horse had mudders in the bloodline or not. Probably from a lifetime spent at the track. The theory was that if a horse hadn't been on muddy tracks itself, you could bet on their ability to run well on them by seeing if their moms and dads had.
He was also big on betting come-from-behind horses on muddy tracks, whether or not they showed any interest in muddy tracks in their form. He said that at Oaklawn, the mud made the track super slow and let the horses that hang back make that last charge. His argument was that a soft, muddy track was akin to the soft grass on a turf course, which also tends to favor closers.
6. When you win, tip
If someone gives you a tip on a hot horse and you win, you kick them something. You go back to the same window where you bet the ticket to cash the ticket and you make sure you leave the teller something. You go buy a beer to celebrate and you tip the bartender. You go to the bathroom to take a leak? You tip that bathroom attendant.
You don't tempt the racing gods. You show your appreciation for your good fortune by sharing the wealth.
It also doesn't hurt to buy a round.
7. Tomorrow is another day
Whenever anyone would ask me and dad where we were headed he'd say, "To the track. I left some money there yesterday and we got to go get it back."
Don't get crazy on the last two races of the day trying to hit some huge bomb and win back the money you lost.
You're not going to win every day. You're maybe even going to lose most days. Don't get crazy on the last two races of the day trying to hit some huge bomb and win back the money you lost. There's another day of racing tomorrow. Save yourself ten bucks for tomorrow's Daily Racing Form, go home and get to work picking winners for tomorrow. The head start you get from not staying out all night celebrating your win will give you the edge you need.
8. Those who know, don't tell. Those who tell, don't know
People would always back up the truck to bet on a horse they got touted on by a trainer or a jockey or someone else "in the know." They figured if someone was a trainer and they were telling folks they had a lot of confidence in their horse, it must be as good as money in the bank. But pop didn't buy it. Because he knew something most folks didn't: trainers and jockeys bet, too. And when they knew they were on a live one, they didn't dare spread it around. They kept that information to themselves. Why tell everyone and risk the tote board getting pounded?
No point in getting out of hand on a hot tip. If it was a sure thing, you'd have never got the tip in the first place.
9. The shippers always win
At Oaklawn at least, it was rare to see big-money shippers come in unless they were running in the Arkansas Derby. Most of the horses who were pointed at the Arkansas Derby would stable there and run in the Southwest and the Rebel Stakes to get ready for it. So it was unusual to see a Florida or New York or Kentucky horse just van in for one day to run in an allowance or minor stakes race. And whenever you did, especially if it was for an A-list trainer, you get down on it! "They don't spend the gas money to come down here and lose."
10. The track is home
I once dated a very pretty girl from a very rich family in Staten Island. She was smart as a whip, funny, and turned men's heads wherever she went. I was pretty much falling in love with her when one day we were driving down the street past an OTB (off-track betting facility). A man was coming out with a little boy on his shoulders, no more than 6 or 7 years old.
"That's so sick." she said, disgusted. "I can't believe that guy would take his child in there!"
I'd like to say I dumped her on the spot, but you should have seen this girl. I waited a couple of weeks.
My dad grew up around the track with his grandpa and his uncles and his mom. He worked there as a teenager. He hung out there as a young adult. He took me there my whole life. I learned to read the form as soon as I learned to read. And everyone we hung around did the same thing. The racetrack was more than just a place to gamble. For many people, it was a workplace. For many more still it was a place of refuge, a community, a congregation of like-minded souls. For the men and women who worked on the backside, it was literally their home. It was home for the rest of us, too — a place that was familiar and fun, a spot to meet up with friends or to bring family to break bread and hang out.
My best memories of my late father were at the racetrack. Not because he dragged me there kicking and screaming, a young boy who would rather be playing video games or at the playground than be at the dirty, old racetrack. It's because I loved the track, the people we met, the races we'd watch, the stories we'd later tell. I loved the game of horse racing. I loved the animals – so majestic and strong. I loved the sounds, the call to post, the clang of the gate, the ring of the bells, the roar of the crowd, the echo of the race call, the hooves pounding into the dirt.
Most of all I loved him. This was where he was from. This was who he was. If I could be just half of that, I'd be happy.
For me, the track isn't just home. It's sacred ground.
In every botched exacta and every 11-second furlong, Jimmy Hill's spirit is manifest.
Happy Father's Day to you and yours, here or in the hereafter.
David Hill is a writer, an agitator, a comedian and a gambler. He grew up in Hot Springs, Arkansas near the Oaklawn Park. Today he lives in New York City.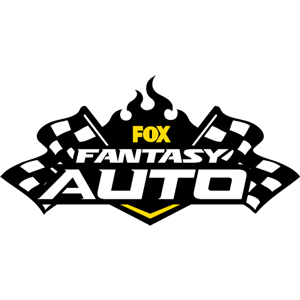 FOX Fantasy Auto
Form a Racing Team, Compete for Prizes
Play Now!