Songbird cruises to 11th straight victory
Songbird remains in fine tune.
The brilliant 3-year-old filly took her talents to just outside Philly on Saturday, and ran her record to 11-for-11 with a victory in the $1 million Cotillion at Parx.
Songbird was sent off as the 1-5 favorite in the stake.
Mike Smith was in the driver's seat and he vanquished her five foes with the usual ease.
Carina Mia went to the front as the gate opened. Songbird was comfortably placed second, shadowing the leader.
The fillies remained in the same position through an opening half in :47 3/5.
Songbird remained under a hand ride and simply strode away from Carina Mia.
As the announcer said, "Songbird, a picture of perfection."
Carina Mia finished second and Cathryn Sophia, the second choice at 5-2, was third.
When Songbird comes to town, you can always expect a big crowd in the paddock. @parxracing @TeamABRLive pic.twitter.com/1JaVzHZwyN

— America'sBestRacing (@ABRLive) September 24, 2016
se mantiene invicta Songbird (11-11) en el Cotillion Stakes facil en las manos @haraspaumar @Haraslossamanes @HarasSanRemo @CICPCHIPICO pic.twitter.com/NXCu61UhmO

— SHANTAL 拉尼娜 ® (@lomejordetrack) September 24, 2016
Songbird was "a picture of PERFECTION" in the G1 $1M Cotillion!!!! pic.twitter.com/o2tY2CcZos

— TVG (@TVG) September 24, 2016
COTILLION > PRX

Mike Smith's record three Winners

2000 – Jostle ($2.20)

2013 – Close Hatches ($5.20)

2016 – Songbird ($2.60) pic.twitter.com/WGqkGzeohD

— Racing Stats & Info (@GaryDougherty) September 24, 2016
The best field she's ever faced and Songbird makes them look like claimers. Unreal.

— Jamie Newell (@wowhorse) September 24, 2016
My goodness. Songbird is just SO good. Man.

— Mike Watchmaker (@DRFWatchmaker) September 24, 2016
"Songbird" wins 11 races in a row. She's a super star! #horseracing #Songbird

— EquiSportsTherapy (@EquiSportsThrpy) September 24, 2016
Eleven knockouts in a row as #Songbird decks the field in #Cotillion @parxracing pic.twitter.com/ajiP3edbk7

— GAHorseRacing (@GAHorseRacing) September 24, 2016
You could actually hear the applause of the crowd through the television as #Songbird strolled home. @parxracing #FillyatPhilly

— Jerry Bossert (@JerryBossert) September 24, 2016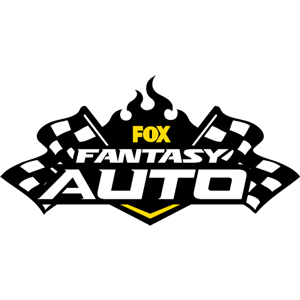 FOX Fantasy Auto
Form a Racing Team, Compete for Prizes
Play Now!