American Pharoah fans irate over SI Sportsperson of the Year snub
The voting for Sports Illustrated's Sportsperson of the Year online proved to be a one-horse race, literally and figuratively.
American Pharoah ran away with the voting. However, Sports Illustrated throughout said it reserved the right to choose its Sportsperson of the Year no matter how the public vote went.
And on Monday, SI announced the Serena Williams was its award-winner for 2015.
That didn't sit well with the horse set.
American Pharoah, after all, not only won the Triple Crown, but also completed a never-before-done Throroughbred "grand slam" by capturing the Breeders' Cup Classic in splendid fashion.
Serena, however, came up short in her bid to capture the tennis grand slam, losing in a US Open semifinal.
And the result set off social media. Check it out:
Total BS @SInow @SITimLayden Why have a poll if you totally ignore it? Serena FAILED at winning the Grand Slam. AP once in a lifetime horse

— Justin Zayat (@JustinZayat) December 14, 2015
Serena won SI Sportsperson of the Year? She wasn't even the tennis player of the year.

— Craig Milkowski (@TimeformUSfigs) December 14, 2015
Live look at American Pharoah after finding out Serena Williams won Sportsperson of the year. https://t.co/tY6R94HnZN

— Isaac (@WorldofIsaac) December 14, 2015
Shame on Sports Illustrated for denying American Pharoah Sportsman of The Year Award!😠 He won the fan vote. Shame on #SportsIllustrated

— Victoria Silver (@VictoriasSilver) December 14, 2015
EXCLUSIVE: #AmericanPharoah gives first interview since Sports Illustrated Person of the Year snub. pic.twitter.com/r2OEPdm0Gz

— Brad Cooper (@btcoop71) December 14, 2015
To appease bros mad about Serena Williams beating American Pharoah next year Sports Illustrated is going to put a centaur on the cover.

— Hermione Manger (@OhNoSheTwitnt) December 14, 2015
Just spoke w/ American Pharoah. Ate oats the entire time, and then defecated on the floor. Wouldn't even address #Serena by name. Shocking.

— Greg Wyshynski (@wyshynski) December 14, 2015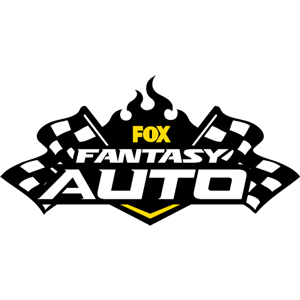 FOX Fantasy Auto
Form a Racing Team, Compete for Prizes
Play Now!