Samraat has trainer Rick Violette Jr. feeling rosy
LOUISVILLE, Ky. – Ten years ago, trainer Rick Violette Jr. sent out his first starter in the Kentucky Derby, Read the Footnotes, who finished seventh. He's back anew at Churchill Downs with Samraat, the once-beaten runner-up in the Wood Memorial, and is savoring the moment.
"Part of it seems like it has been more than 10 years, but other parts feel like it was yesterday," Violette, 61, said Wednesday morning. "There's that same electricity, the way it builds day by day.
"Being a little older, maybe I'm appreciating it a little more. I'm taking the time to enjoy it."
Samraat was one of 21 horses entered on Wednesday for the 140th Derby on Saturday. A maximum of 20 horses can run.
A points system, devised by Churchill Downs and in its second year, determines the field. In cases of ties, preference is given to the horse with the most earnings in non-restricted stakes races.
The lone horse who did not make the cut – Pablo Del Monte – was placed on an also-eligible list. He can only draw in if there is a defection by scratch time, which is Friday at 9 a.m.
Samraat easily made the field. He won his first five starts and has accumulated a total of 100 points and $640,000 in non-restricted stakes earnings, which placed him fifth on the points list.
Samraat arrived earlier this week, and by now he's become a frequent flyer. He raced all winter at Aqueduct, but flew back and forth to Florida between starts to train at the Palm Meadows facility.
"Fortunately the weather cooperated in Florida, because it was brutal in New York," Violette said.
Violette said he came to Churchill Downs "as late as I could."
"I don't feel like there's a whole lot of benefit to coming early," Violette said. "It's a paved highway on Friday and Saturday. It's not like the track you would train on."
The next few days should be routine for Samraat, just gallops, with Violette holding his breath that nothing unforeseen arises. And then by Saturday afternoon, it will be time for Violette to walk over from the stable area with Samraat, just as he did 10 years ago with Read the Footnotes.
"That was fun, seeing the crowd," he recalled. "It will be fun getting that recharged again. We did that walk in ankle-deep mud. It was raining sideways when the horses for the previous race left the barn. There's nothing like these moments – like the Derby, the Breeders' Cup, the Travers – that have their special place and time."
Violette said his biggest thrill during the 2004 Derby came during the run down the backstretch, when Read the Footnotes crept up to fourth, just two lengths behind the leaders.
"The hair stood up on the back of my neck at the half-mile pole," he said. "That feels like it was yesterday. I was thinking, 'Oh my God, the race is starting, and we're in it.'"
For Samraat to win, he will have to outrun 19 others, including California Chrome, who has won four straight races and is the favorite for the race.
California Chrome arrived here Monday, jogged on Tuesday, then had a far more extensive training session on Wednesday. He first visited the paddock, then galloped 1 1/2 miles over a muddy surface.
When California Chrome first stepped on the track, he announced his presence with a loud whinny. And back at the barn after his training session, California Chrome struck several poses for photographers both during and after his bath.
"He's a character," said his trainer, Art Sherman.
Bob Baffert was positioned at the gap as California Chrome galloped by. He was talking to D. Wayne Lukas, like Baffert a former Quarter Horse trainer who once raced at Los Alamitos, where California Chrome is based now.
"They say he's the best thing to come out of Los Alamitos. I thought we were, Wayne," Baffert said, laughing.
Baffert is one of several trainers with multiple entries in this Derby. He has both Chitu and Hoppertunity. Mike Maker has three runners – General a Rod, Harry's Holiday, and Vicar's in Trouble. Todd Pletcher has the most entrants, with four – Danza, Intense Holiday, Vinceremos, and We Miss Artie.
Although the track was muddy for training on Wednesday, it should improve significantly over the next few days now that the torrential downpours that slammed this area early in the week have moved away.
According to The Weather Channel, temperatures should be in the low 60s on Thursday and Friday, and the low 70s on Saturday, with partly sunny skies and almost no chance of rain.
If the maximum field of 20 starts, the total purse of the Derby would be $2,202,800, with $1,442,800 going to the winner.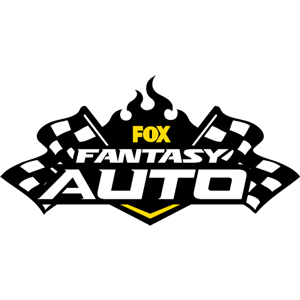 FOX Fantasy Auto
Form a Racing Team, Compete for Prizes
Play Now!