Ruffian suffered fatal injury in match race 40 years ago
Forty years ago, on July 6, 1975, a great spectacle was on display for horse racing. No one at Belmont Park that day had any idea they were going to witness one of horse racing's saddest moments.
Kentucky Derby winner Foolish Pleasure was to race the incomparable Ruffian in a match race. Colt vs. filly. An equine battle of the sexes.
Ruffian wasn't any filly. She defined brilliance. Virtually every stride of her career was spent on the lead. Not only was she not to be headed at the finish line, she was not going to be headed by any foe at any time. The only number in 10 starts on any of her past performance lines was "1."
The ultimate test was going to put her up against a colt. Foolish Pleasure would provide that.
A crowd of 50,764 was at Belmont Park. There was a national television audience, too.
Ruffian proved as gallant and dazzling in the early part of the race. She roared along with Foolish Pleasure.
And then, after the half-mile mark, tragedy struck. The filly broke both sesamoid bones in her right front leg.
Ruffian staggered. Jockey Jacinto Vasquez leaped off her.
Jack Mann of the Baltimore Evening Sun in 1990 wrote: Horses have lachrymal glands. The tears were streaming down Ruffian's face when the ambulance delivered her to trainer Frank Whiteley's barn.
Valiant efforts were made to save the 3-year-old. However, after a cast was put on her injured leg she rebelled against it.
"They're going to put her down," Mann wrote of what Bill Johnson, a NYRA publicity man, said, his voice near a sob on the morning of July 7.
In 2007, a movie was made to celebrate Ruffian's greatness.
She never was headed in any race, not her final one. The last number on her past performances was no different than all the others: "1."
If you would like to watch the race, click here. Be forewarned it is graphic.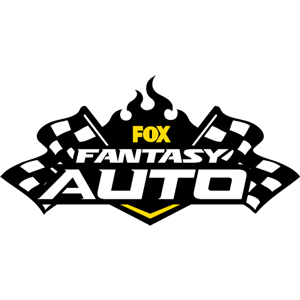 FOX Fantasy Auto
Form a Racing Team, Compete for Prizes
Play Now!