Rain, rain go away at Churchill Downs
The weather forecast wouldn't change, no matter how long Hall of Fame trainer Bob Baffert sat in front of the television.
"The only time I got away from the Weather Channel was when Obama came on last night," Baffert said, referring to President Barack Obama's announcement that Osama bin Laden had been killed in Pakistan.
Slop and all, Baffert had no choice but to sent out Midnight Interlude on Monday for the final workout before Saturday's Kentucky Derby.
"I really can't do anything about it," Baffert said of the wet track after the upset winner of the Santa Anita Derby went five furlongs in 1:00.80 in the company of a stablemate. "We just have to deal with it. If it rains for the race, at least he's been over a wet track."
That's something the colt rarely encounters at Baffert's home base in Southern California.
"He was happy. He handled it very well. So far, so good," he said. "When you work in the mud or the slop like this, the only thing you get out of it is that he went well. You can't grade the work because it's slop."
The biggest concern for Baffert, a three-time Derby winner, is the horse's lack of overall experience evident in the workout.
"Once he got in front of the workmate, he wanted to shut it down. He's still figuring it out. He's doing a little catch-up," Baffert said.
Midnight Interlude will be making only his fifth career start. He jumped up from his first win to capture the $1 million Santa Anita Derby by a head at 13-1 odds.
Monday's weather repeated the recent pattern of rainy days in Louisville. Another wet one is forecast for Tuesday before a clearing pattern is expected.
"I should have brought a rain coat," Baffert said. "I got them home in the closet with dust gathering on them."
Four other Derby horses worked in the slop Monday morning.
Blue Grass winner Brilliant Speed went five furlongs in 1:01.20, and Tampa Bay Derby winner Watch Me Go also went five furlongs in 1:02.
Santiva and Nehro had half-mile drills.
Santiva was clocked in 50.20 seconds over the track where he won the Kentucky Jockey Club Stakes in November. Nehro, who missed by a neck in both the Louisiana and Arkansas derbys, went in 51.20.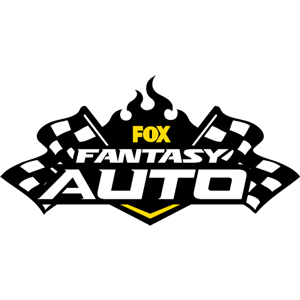 FOX Fantasy Auto
Form a Racing Team, Compete for Prizes
Play Now!