Protonico poses serious threat to California Chrome in Pennsylvania Derby
The 35th running of the Grade 2, $1 million Pennsylvania Derby marks the return of Grade 1 Kentucky Derby and Preakness Stakes winner California Chrome. He was last seen gallantly trying to make history by winning the Triple Crown in the Belmont Stakes in June but falling one and three-quarter lengths short at the end in fourth place.
California Chrome has been preparing in the Golden State for the Pennsylvania Derby like he means business. However, he is returning from a 103-day layoff and there are a number of other horses in top form that may be capable of winning. That group is led by Grade 3 Smarty Jones Stakes winner Protonico as well as Grade 1 Haskell Invitational winner Bayern, despite fading to last of 10 in his most recent effort in the Grade 1 Travers Stakes. Tapiture won the Grade 2 West Virginia Derby for his second straight stakes win and may be a factor as well, as could Smarty Jones runner-up Classic Giacnroll and West Virginia Derby runner-up Candy Boy.
CONTENDERS (in preference order):
Protonico, who will be ridden by Javier Castellano, was impressive three weeks ago when winning the Smarty Jones stakes. Not only did the win come over the same surface as the Pennsylvania Derby at Parx, but the colt won in spite of encountering traffic trouble in the stretch that would have halted most horses' chances of winning. When clear of obstacles with an eighth of a mile to go, Protonico lengthened his stride and powered past Classic Giacnroll for the victory, earning a career-best 111 Equibase Speed Figure in the process.
One race before the Smarty Jones, Protonico was beaten a head and a nose in a three horse photo finish in the Curlin Stakes at Saratoga. That proved to be a productive race from which he won his next start and also from which V. E. Day returned from to win the Travers Stakes. As such, Protonico appears to be very capable of winning his second stakes race in a row at Parx and posting the upset win in the Pennsylvania Derby.
California Chrome reeled off six straight wins starting in December 2013, the streak coming to an end after winning the Kentucky Derby and Preakness this spring with his fourth-place finish in the Belmont Stakes in June. Getting some rest following the Belmont, California Chrome resumed steady training the first week of August and has put in an official workout every seven days since. The best workout of the series was a very strong three-quarters of a mile drill on Sept. 6 in 1:10.2 that sends a strong signal that California Chrome may return to the kind of strong form that earned back-to-back 107 Equibase Speed Figures in the Derby and Preakness victories.
Despite finishing a half-length behind Protonico, Classic Giacnroll ran the best race of his career in the Smarty Jones, earning a 110 speed figure in the process. Under a very smart ride by Kendrick Carmouche, Classic Giacnroll waited for a hole to open on the rail as the field turned for home and spurted through to lead in the stretch before being passed with just yards to go in the race. In six career races at Parx, Classic Giacnroll has won twice and finished second three times. With a good feel for the surface and with the third-best last race speed figure in the field, Classic Giacnroll could run well at high odds in the Pennsylvania Derby.
Tapiture has put together two big efforts in a row, winning the Matt Winn Stakes and West Virginia Derby with 101 and 103 speed figures, respectively. Rosie Napravnik is a perfect two-for-two when riding Tapiture in those two races and rides again in the Pennsylvania Derby, so another top effort is expected. Considering that the third-place finisher in the West Virginia Derby, Vicar's In Trouble, improved to win the Super Derby recently, Tapiture may be capable of improving to the 110+ speed figure range that is likely needed to win this race.
Notes about the rest: Candy Boy ran a 102 speed figure and the best race of his career when beaten by a nose by Tapiture in the West Virginia Derby and could be part of the exacta but it must be noted he hasn't won since February and his best effort may not be good enough to win here. C J's Awesome earned the best last-race speed figure in the field, 116, when winning an allowance level race at Saratoga but he has the same "early" running style as Bayern, who earned a career-best 118 figure winning the Haskell in July.
Even though Bayern may be a bit faster in the early stages, C J's Awesome is likely to put enough pressure on the early leader that both may be susceptible to being run down by the stalkers and closers in the late stages. Noble Moon rounds out the field with a career-best 101 figure that would not threaten the main contenders in the field.
MY SELECTIONS:
Protonico
California Chrome
Classic Giacnroll
Tapiture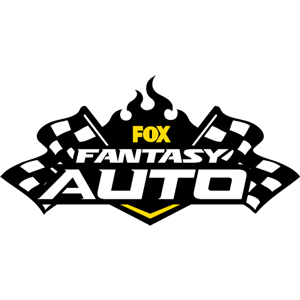 FOX Fantasy Auto
Form a Racing Team, Compete for Prizes
Play Now!