New Preakness mascot a party manimal
Not everyone's thrilled about the new half-man, half-horse Preakness Stakes mascot that sports a nipple ring and a beer gut.
The mascot called "Kegasus" — introduced this week — urges those coming to the infield at Pimlico Race Course to be legendary, a reference to the infield denizens' reputation for hard partying. The Preakness, to be held May 21 this year, is the second leg of racing's Triple Crown that also includes the Kentucky Derby and Belmont Stakes.
The Preakness is the highlight of the Maryland racing calendar, often drawing more than 100,000 fans. The majority head to the infield, which becomes a giant party zone, a world away from the staid horse racing insiders in the box seats.
Maryland Delegate Pat McDonough says he is disgusted by the campaign. The lawmaker who represents Baltimore and Harford counties says Kegasus is infantile and creates a negative image.
Maryland Jockey Club president Tom Chuckas says Kegasus speaks to the infield crowd.
"It talks their language," he told the Baltimore Sun. "We have never hidden the fact that we want people to come to the infield and party."
The Sun, hometown paper of the Preakness, also weighed in with a scathing review of Kegasus.
"This is the best the Maryland Jockey Club could do to sell the fabled middle jewel of racing's Triple Crown?" columnist Kevin Cowherd wrote.
"A half-man, half-horse who — if you can get past the colorful blanket on his rump — looks like every bleary-eyed low-life who's ever been led out of the infield in handcuffs by the cops?"
Preakness attendance dropped more than 24,000 to 77,850 in 2009, the year Pimlico banned fans from bringing their own beer to the infield for the first time. The crowd rebounded to 95,760 last year, when Pimlico introduced a $20 beer mug with unlimited refills.
The Kegasus marketing campaign will add an in-person element Monday, when the mascot appears at pregame festivities for the Baltimore Orioles' home opener.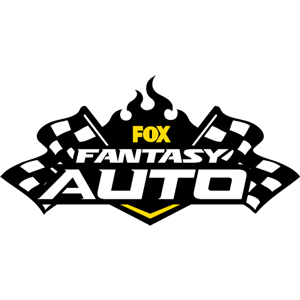 FOX Fantasy Auto
Form a Racing Team, Compete for Prizes
Play Now!