Polo team hit by loss of horses returns to play
A Venezuelan-owned polo team that endured the deaths of 21
horses from a mineral overdose earlier this year is preparing to
start a new season next month with a fresh fleet of horses.
The season in Florida starts Jan. 3 and Lechuza Caracas, one of
the world's top teams, plans to come back with a new resolve to not
let the past keep them from a sport they love.
"We have a tight knit group and we're all happy to be here
again," team manager Esteban Scott said Wednesday at the
International Polo Club Palm Beach in Wellington, about 70 miles
north of Miami, the same site where the team's horses began
collapsing in April.
"Recovering all those horses and replacing them will take more
than a year," Scott said. "We're far from it yet, but we have
enough to play."
He said some of the team's horses were brought over from England
to allow them to compete in Florida this season.
"What happened is very tragic and obviously you don't just get
over it, but we're trying to put it behind us," Scott said.
"Lechuza is looking to have a fun season. We have worked really
hard for the past year to recover."
Meanwhile, the United States Polo Association announced in
November that random drug tests would begin in January for all polo
matches in the U.S., something that has been occurring in England
for years, players say.
"The trigger for this whole thing was the unfortunate event of
last" season, said well-known Argentine player Nacho Figueras, who
has been the face of Ralph Lauren's Black Label line and the
designer's Polo fragrances.
While he said he doesn't see a need for drug testing in the
sport, he supports anything that will better the game.
"Our horses are our tools. Without them, we can't work, so we
take very good care of them," Figueras said Wednesday.
Figueras has been working hard to promote the sport, often seen
as a game for the rich and elite, to larger audiences, and said the
"unfortunate" deaths of the horses actually boosted the sport's
visibility by gaining more mainstream media coverage.
"Unfortunately, that event gave us a starting point for
promoting the sport," he said. "Ten years from now, we're going
to remember that day as maybe one of most important starting points
for polo to go to the next level."
Horses from the Lechuza team began collapsing April 19 by the
edge of a field at the polo club as they were unloaded from
trailers before the match. Some died at the scene, others hours
later.
Florida's top veterinarian later ruled the deaths were caused by
an overdose of a common mineral – selenium – that helps muscles
recover from fatigue.
A Florida pharmacy that mixed the brew of vitamins and minerals
for the team has acknowledged that the strength of selenium was
incorrect in the product it delivered. The compound also contained
vitamin B, potassium and magnesium, and is similar to a name-brand
supplement known as Biodyl, which is used around the world in the
sport to help horses recover from fatigue. It hasn't been approved
by the Food and Drug Administration in the U.S.
The Lechuza horses had been injected with the compounded
substance just hours before they began dying in a dramatic scene
that unfolded before hundreds of shocked spectators gathered for
the match.
—
On The Net:
International Polo Club Palm Beach:
http://www.internationalpoloclub.com/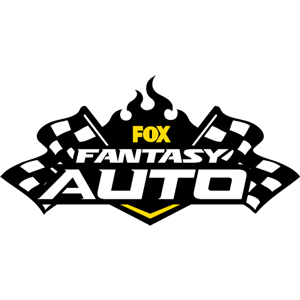 FOX Fantasy Auto
Form a Racing Team, Compete for Prizes
Play Now!