Pleasant Prince early favorite for Blue Grass
Winning the Blue Grass Stakes is on Ken Ramsey's "bucket
list," just a notch or two below capturing the Kentucky Derby.
The highly successful horse owner, a Kentucky native, just
didn't anticipate the chance to scratch one of the last major the
Derby prep races off his list this year.
Economics gave him no choice.
A second-place finish in the Florida Derby three weeks ago left
Ramsey's 3-year-old colt Pleasant Prince with $162,500 in graded
stakes earnings. Most years, that's more than good enough for a
spot in the Derby.
Not in 2010.
The elevation of the $800,000 Sunland Derby – won last year by
Kentucky Derby victor Mine That Bird – to graded status means it'll
take more to secure a spot in the starting gate at Churchill Downs
on May 1. The Derby bases its 20 entries on graded stakes
earnings.
By Ramsey's math, Pleasant Prince needs to at least hit the
board in the $750,000 Blue Grass to join stablemate Dean's Kitten –
a winner in the Lane's End Stakes two weeks ago – in the Run for
the Roses.
Don't get Ramsey wrong. A native of Artemus, Ky., about two
hours south of Lexington, Ramsey has long adored the Blue Grass.
He'd just rather have skipped it this year, even if oddsmakers made
Pleasant Prince the 3-1 favorite among the field for the 1 1-8 mile
race over Polytrack.
"If he had won the Florida Derby, I'll be honest, we wouldn't
be here," Ramsey said.
Frankly, Ramsey still isn't convinced that Ice Box nipped
Pleasant Prince and jockey Julien Leparoux by a nose at the wire at
Gulfstream Park. Pleasant Prince stalked early, then dueled Ice Box
to the finish.
Ramsey thought his horse had won, and he wasn't the only one.
Retired Hall of Fame jockey Gary Stevens, covering the race on
television, actually told Ramsey to head to the Winner's Circle
before Ice Box's number popped up atop the tote board.
"We lost by a thumbnail," Ramsey said with a laugh.
That thumbnail, however, means Pleasant Price will make his
fifth start of the year – a pretty hefty number in an age when
talented contenders are often lightly raced before the Derby.
"We need the earnings," Ramsey said. "I'd rather not do it,
but we need the money."
If anything, another race might allow Pleasant Prince to take
another step forward. His speed figures have improved with each
start and Ramsey isn't concerned about running over the synthetic
surface at Keeneland, where Pleasant Prince finished third last
fall in his only race off the dirt.
Pleasant Prince has put together two solid workouts in recent
weeks, including five furlongs in 58 seconds at Keeneland last
Sunday. Ramsey saw no reason to send his horse to Oaklawn Park for
the Arkansas Derby instead, fearing the travel demands would
outweigh any benefit his horse would glean from running on the
dirt.
Besides, even Ramsey admits the Blue Grass might be the easier
route to Churchill Downs, saying the Arkansas Derby "looks like
it's a tougher race."
He may be right. The Blue Grass field has just three horses –
Interactif, Odysseus and Paddy O'Prado – with wins in graded stakes
races. Both of Interactif's victories came on turf.
Odysseus edged Schoolyard Dreams by a nose to take the Tampa Bay
Derby on March 13 and will start on the rail as the 7-2 second
choice. Interactif and stablemate Aikenite will start alongside
each other on the outside and will go off at 4-1 as they try to
give trainer Todd Pletcher two more shots at winning his elusive
first Derby.
"It's really not a tough race, but a Grade 1 is a Grade 1, so
it's a step up," said assistant trainer Ginny DiPasquale.
The Blue Grass has long been one of the top Derby preps, but
success at Keeneland doesn't always translate under the twin
spires.
No horse has pulled off the Blue Grass-Derby double since Strike
the Gold in 1991, and only one of the last 10 Blue Grass winners
has managed a top-three finish at the Derby.
Keeneland's switch from dirt to Polytrack in the fall of 2006
has done little to help the Blue Grass winner's Derby prospects.
The three horses to win the Blue Grass since the switch –
Dominican, Monba and General Quarters – have finished 10th or
worse.
Not that it matters to Ramsey. He and his wife Sarah have become
one of the top owners and breeders in the country, but they've been
unable to find a 3-year-old capable of competing in the Derby.
Their only Derby starter – Ten Cents A Shine – finished eighth in
2003.
Ramsey is hoping to breakthrough this year and has no problem if
he happens to win the Blue Grass along the way, whether he
initially wanted to be here or not.
"To me, the reward is better than the risk," he said.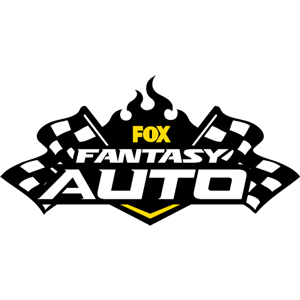 FOX Fantasy Auto
Form a Racing Team, Compete for Prizes
Play Now!