Pimlico infield safe and sound for Preakness
In front of one stage, a mother propped her young child on her
shoulders while watching the country music group Florida Georgia
Line.
On the other side of the expansive infield at Pimlico Race
Course, 42-year-old Sharon Zahn and her 18-year-old daughter were
waiting for rapper Macklemore to begin. Pitbull was also set to
entertain the massive crowd Saturday.
This is not your father's Preakness infield. It's not even your
big brother's.
The days of kegs and flying beer cans and running atop rows of
urinals are gone. The track even banished Kegasus, the
beer-guzzling centaur, after an embarrassing two-year run as the
Preakness mascot.
There was still plenty of alcohol available, and far more than a
handful of people were drunk by noon. For the most part, however, a
large, diverse crowd enjoyed good music in a safe environment.
"I think the brand has changed dramatically," Tom Chuckas,
president of the Maryland Jockey Club, said four hours before
Preakness post time. "It's a party, the people's party, a fun
time. But it's a lot safer, a lot more secure. I'm real happy.
They're crowded in the infield, they're coming in and the wagering
is up."
Security was up, too. In the wake of the Boston Marathon
bombings, no backpacks were allowed and all fans were scanned by
metal detectors before entering the track. Chuckas estimated police
and security staffing was up 50 percent from last year.
"In a perfect situation, you would just show your ticket and
come in. But that's not the world we live in today," Chuckas
said.
Some fans came for the horses. Others came for the bands. A few
mixed the two.
"We're here for the music and to bet the races," said
Kassandra Maxim, 26, who flew down from upstate New York. "I hear
you used to be able to bring coolers and kegs. I think this has to
be better than that. It's a little more tame."
Instead of bringing their own beer, fans got an unlimited supply
of brew for $70, which included the price of admission. Heather
Gonzales, 25, ripped through five refillable mugs before noon. Her
friend, Emily Potter, was visiting from Texas on her first foray to
the East Coast. Potter lost her first bet of the day, but that
didn't deter from forking over $7 for a crab pretzel – a soft
pretzel covered with crab and cheese.
"It's delicious," Potter exclaimed.
Zahn, meanwhile, was jammed within a cluster of people around 50
yards from the stage where Macklemore was playing.
"I came just to see him," Zahn said. "My daughter likes him
too, so we decided to make a day of it."
Zahn had heard all sorts of stories about the chaos in the
infield. She was pleasantly surprised at the scene around her.
"I like it. It's nice," she said. "It's crowded, but you're
able to walk around. I don't think I've seen too many drunk people,
either."
The infield was so safe some people came over from the clubhouse
section to watch people and bands. Jennifer Baird was wearing a
bonnet adorned with a black-eyed Susan, a sharp black dress and
fancy black shoes. Her friend, Chrissy Burgy, wore a hat, green
dress and multicolored sandals.
"We came over for the concerts," Baird said.
"Are we betting? Yes. Are we winning? We hope," Burgy
said.
Although a late afternoon shower drenched the crowd, Chuckas
hoped it didn't dampen their enthusiasm for betting on the
horses.
"Truthfully, we've done a pretty bad job over the past 20 years
promoting horse racing," he said. "There's not really a younger
demographic. So what do we do? We use the music and other
entertainment to bring them into the facility.
"From the Jockey Club perspective, for them to come just one
day, although it's great, really isn't serving our purpose for the
long term. So I get 2 percent, 3 percent, 5 percent coming back
from the infield on a semi-regular basis, that's the added
benefit."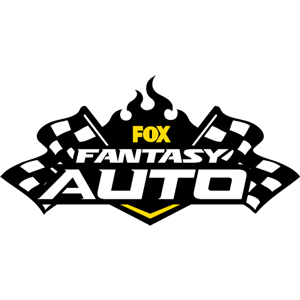 FOX Fantasy Auto
Form a Racing Team, Compete for Prizes
Play Now!