Perfect mark as a 3-year-old often leads to Kentucky Derby success
There's no other horse race that is the subject of as much scrutiny as the Kentucky Derby.
For months, handicappers study charts, videos and past performances, just to name a few of the most popular items, in hopes of uncovering a few nuggets of information that can help them solve the riddle that is the Run for the Roses.
It can be a laborious process.
Yet sometimes, for all the hours put into the search, the answer can be rather simple and obvious.
Last year's Derby is proof of that and it might also serve as a valuable lesson for this year's 140th edition of the "Greatest Two Minutes in Sports."
There were several reasons why Orb could have been beaten in the Kentucky Derby. For starters, he had never raced at the 1 1/4-mile distance and he was also untested on the muddy track that awaited him.
AMERICA'S BEST RACING
The same, though, could be said of virtually everyone else in the field and based on his form heading into the race there was a quite a bit to like in Orb.
In fact, he had done nothing wrong in his three starts at three. He won all of them and each time he was more impressive than the previous time, capped by a 2¾-length triumph in the Florida Derby.
A wise guy might have predicted he was due for a bad day and that there was no more likely of a spot for it than the Kentucky Derby, where tremendous value can be found once you get past the favorites.
Yet as attractive as that possibility might have seemed to someone hoping to cash an IRS ticket on the exacta, there was also no indication that Orb was due for a tailspin. Horses who improve incrementally are far less likely to bounce or regress than horses who take a large, taxing step forward.
In Orb's case, it was fairly logical to assume he was capable of at least one more high-quality start, and while he figured to be one of the favorites, his post time odds of $5.40-to-1 were relatively generous – and rewarding, too, when he won by 2½ lengths.
That, of course, was last year, but the same situation is coming into play this year. California Chrome is also undefeated in three starts at three and figures to be the favorite on the first Saturday in May.
Is he due for an off-day? Perhaps. But if there's a lesson to be learned from last year, it's that sometimes the obvious route is the best one to follow. If a horse has won three races in a row, why can't he make it four?
Orb did, and in recent years, I'll Have Another (2012), Big Brown (2008), Barbaro (2006), Smarty Jones (2004) and Fusaichi Pegasus (2000) were all undefeated at three before the Derby and exited Churchill Downs with their winning streaks intact.
It's so obvious, it makes all the sense in the world – even at the Kentucky Derby.
THE LESSON: No one can win all the time, but if a horse has been able to move forward and continue to improve, it's often wise to tag along until the streak stops.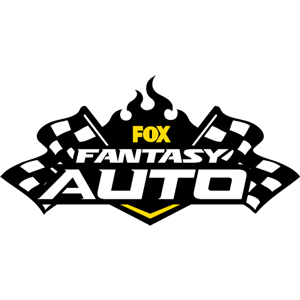 FOX Fantasy Auto
Form a Racing Team, Compete for Prizes
Play Now!