Baffert brings a longshot to the Preakness
Bob Baffert would settle for a competitive effort from Govenor
Charlie in the Preakness Stakes on Saturday.
An upset of Kentucky Derby winner Orb, the even-money favorite,
might be asking too much.
"Can he beat Orb? We don't know," the silver-haired trainer
said. "I think he could be 1-2-3 and if feel that way, we have a
chance."
An outsider's chance.
Govenor Charlie is a 12-1 shot among the eight rivals trying to
knock off Orb.
"I'm a longshot and I should be a longshot," Baffert said. "I
think we're all thinking about what kind of horse Orb is. Is he a
super horse? We know he's a very good horse."
Baffert, a five time Preakness winner, is still learning how
good Govenor Charlie might be. The winner of the Sunland Derby in
record time is making only his fourth start. While he has improved
dramatically with each race, the Preakness is a big leap.
Govenor Charlie suffered a minor foot bruise in April, losing
valuable training time before the Derby. Baffert skipped the race,
giving the colt bred by longtime client and friend Mike Pegram the
benefit of more time.
A sharp workout on Monday at Churchill Downs was Baffert's cue
to send the colt to Pimlico.
"We were waiting for something like that," Baffert said. "The
light just went on."
Martin Garcia, the only jockey Govenor Charlie has ever known,
will be aboard. Garcia and Baffert combined to win the 2010
Preakness with Lookin At Lucky.
—
HORNUNG'S HERE: Former Green Bay Packers great Paul Hornung is
looking to pull an upset in the Preakness with his 3-year-old colt
Titletown Five – named for the number of NFL titles won by the
Packers when Hornung played for them.
"We're ready to go," a smiling Hornung said Friday morning
sitting on a bench at the stakes barn housing most of the horses
running in the second leg of the Triple Crown. "He's been on his
toes, and I'm just hoping he runs good, stays sound and we can run
him at Saratoga this summer."
Hornung and former Packers teammate Willie Davis are co-owners
of Titletown Five, who was named by Hall of Fame trainer D. Wayne
Lukas. The colt is one of three from Lukas' stable taking on
even-money favorite Orb.
Hornung grew up – and still lives- in Louisville, Ky., and has
been a racing fan for most of his life.
"Orb is great horse, and I couldn't be happier for Shug," he
said of Orb's trainer Shug McGaughey. "It couldn't have happened
to a better person. And Orb may be the type of horse that can be a
Triple Crown winner. He will be tough to beat on Saturday."
—
CHASING HISTORY: Robert Wyndham Walden holds the Preakness
training record with seven wins, including five in a row starting
in 1878.
Walden, inducted into the Hall of Fame in 1970, was one of the
most successful trainers in last quarter of the 19th century. In
addition to his Preakness success, Walden also won the Belmont
Stakes four times with horses conditioned at his Bowling Brook Farm
in Carroll County, Md.
Lukas, Bob Baffert and Thomas J. Healey, all fellow Hall of
Famers, are tied for second with five.
Both Lukas and Baffert have a chance on Saturday to move within
one of Walden.
Lukas sends out a trio of long shots: Will Take Charge (12-1),
Oxbow (15-1) and Titletown Five (30-1). Baffert saddles Govenor
Charlie (12-1).
Lukas feels the sport has changed so much that comparisons
between then and now are meaningless.
"I don't have much of an appreciation for the 1800s," Lukas
said. "They were beating five or six horses back then. None of
those guys, and I have great respect for all of them, had to outrun
20 head in the Derby. They sat around here and when the Preakness
came, they ran fresh horses. That's a whole different
ballgame."
Even though the challenge is harder today, Lukas is confident
either he or Baffert will eventually catch Walden.
"It's not over," said Lukas, who turns 78 in September.
"We're still in it. We'll get it done."
—
ORB TWEETS: The merchandising and marketing efforts to promote
Orb have hit high gear following his Derby win.
Fans can follow his Twitter account (at)Orb-Colt while All Pro
has launched a line of officially licensed Orb products at
allpro2.stores.yahoo.net/orbstore.html. The royalties generated
from sales of the shirts and hats benefit the Grayson-Jockey Club
Research Foundation and the Jockey Club Safety Net Foundation. The
organizations support research into horse health and provide
financial assistance to needy members of the thoroughbred industry
and their families.
Those two charities are also the beneficiaries of Maserati's
sponsorship of Orb's Triple Crown bid. Seizing on the synergy
between automotive and equine horsepower, Maserati's logo will
appear on Orb's coolout blanket and on the shirts and jackets worn
by the stable crew.
The luxury sports car maker obtained the right to use Orb's
likeness in its advertising and promotional materials.
"I never dreamed we would have an Orb website and an Orb
store," trainer Shug McGaughey said. "I never expected this much
attention."
—
SALUTE THE VETS: As Preakness Day is also Armed Forces Day,
Pimlico will have a military salute on Saturday topped by a medley
of "Battle Hymn of the Republic" and "America The Beautiful"
performed by the Grammy-nominated recording artists The Band Perry.
The musical tribute will be followed by a flyover by a World War II
vintage B-25 Mitchell Bomber, the lead craft in the 1942 Doolittle
Raid that attacked Japan in retaliation for the bombing of Pearl
Harbor.
—
AP Sports Writer Richard Rosenblatt contributed to this
report.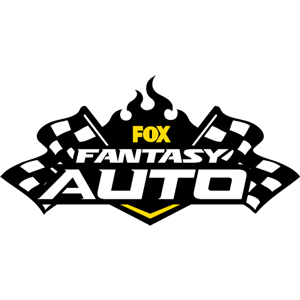 FOX Fantasy Auto
Form a Racing Team, Compete for Prizes
Play Now!