Shackleford dismissed by rival owner
Nothing like a little Triple Crown trash talk a few days before the Belmont Stakes.
The owner of Kentucky Derby winner Animal Kingdom fired the first salvo at a news conference in Manhattan on Tuesday, dissing Preakness winner Shackleford's chances of winning the final leg of the Triple Crown on Saturday.
"I'm not worried about Shackleford, by the way," said Barry Irwin of Team Valor International, which owns Animal Kingdom. "I'm worried about Mucho Macho Man. I think he's the horse to beat."
His comments drew "oohs" and "aahs" from those in attendance, including Shackleford's trainer Dale Romans. When it was his turn to step up to the podium, Romans retaliated.
"That's not the dumbest thing I've ever heard Barry say, but it's one of them," Romans said to much laughter.
The friendly feud continued after the formal interviews, with Irwin wondering what all the fuss was about.
"What's so controversial?" he asked. "I gave my opinion, for God's sake."
As Romans was leaving, he pointed a finger at Irwin, smiled, and said: "I want you!"
Sounds like a little more spice has been added to the rubber match between the Derby winner and the Preakness winner.
After winning the Derby, Irwin raised eyebrows when he answered the question of why he had recently moved all of his horses to trainer Graham Motion with: "I got tired of other trainers lying to me. I wanted a guy to tell me the truth."
Irwin, said his long-term goal for the Kentucky Derby winner is the Breeders' Cup Classic at Churchill Downs in November.
"But I have my own schedule for him that doesn't include the Haskell or the Travers," he said, somewhat mysteriously.
Asked whether he looks forward to continuing the rivalry with Animal Kingdom, Romans said: "I'll meet him anywhere, any time, at any distance."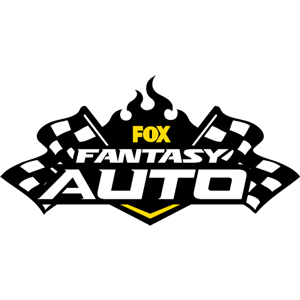 FOX Fantasy Auto
Form a Racing Team, Compete for Prizes
Play Now!