Orb failure creates triple frown
Gary Stevens knew Orb's Triple Crown hopes had been dashed at the half-mile pole of Saturday's Preakness Stakes.
When the veteran jockey, who unretired this year, hit the half with Oxbow in 48 3/5 seconds, he knew horse racing would have to wait at least another year for a Triple Crown winner.
"I just walked the dog to the half-mile pole," Stevens said after winning the second jewel of the Triple Crown at Pimlico. "The race was over.
"I came into the stretch so loaded. I couldn't believe no one challenged me going into the far turn."
With Oxbow's victory, mainstream interest in horse racing also, unfortunately, ends for the year.
"I get paid to spoil dreams," trainer D. Wayne Lukas said after the Preakness win.
And that he did.
For a sport that along with boxing once captivated the country, horse racing hangs much of its interest today on the elusive pursuit of the Triple Crown.
Affirmed was the last horse to turn the trifecta, defeating Alydar in all three races of the classic series in 1978. That was 35 years ago. And now the drought carries into its 36th year.
Affirmed's victory capped a run when three horses won the Triple Crown in the '70s. Secretariat burned his legend into sports history in 1973. Seattle Slew followed in 1977 and then Affirmed in 1978.
There have been 12 horses since to try to win the Triple Crown after capturing the Kentucky Derby and Preakness. All have failed, some valiantly, some miserably.
Baseball's search for a Triple Crown winner ended last year when the Detroit Tigers' Miguel Cabrera won it. It didn't provide much of an omen for Orb and his connections on Saturday at Pimlico, and it likely will produce a diminished crowd and interest in the Belmont Stakes on June 8.
"I like to rack them up in the big ones," Lukas said of the Belmont after Oxbow's win, "so we'll probably go."
He shouldn't expect record throngs to follow.
Here's a look at the Belmont thrills the decade of the '70s produced for horse racing:
Secretariat's 31-length romp, the greatest race by any horse.
Seattle Slew becomes the first undefeated Triple Crown winner.
Affirmed edges Alydar in a stirring duel.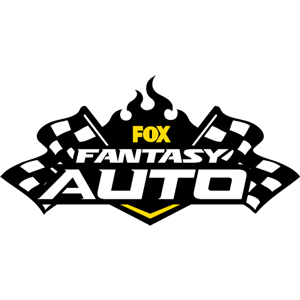 FOX Fantasy Auto
Form a Racing Team, Compete for Prizes
Play Now!