Owner optimistic about Nehro's chances
There is nobody more eager to show up in the winner's circle after the Belmont Stakes than Ahmed Zayat.
Sure, the final leg of the Triple Crown on Saturday is being trumpeted as the rubber match between Kentucky Derby winner Animal Kingdom and Preakness winner Shackleford. But Zayat is confident his colt Nehro is poised to shed a runner-up reputation and win the Belmont, at 1-1/2 miles, the longest and most grueling of the Triple Crown races.
Nehro has finished second in his past three starts, including the Kentucky Derby. Zayat contends Nehro is the most consistent 3-year-old of the bunch and is certain his horse does not have "seconditis."
"We've been second, second, second every dance," Zayat said the other morning at Belmont Park. "He's versatile: You can see him at the rail, near the pace, closing like a freight train. The mile-and-a-half is a non-issue. We're very confident he's ready. . . . I don't want to be a bridesmaid again."
Zayat is all too familiar with close calls. Two years ago, his Pioneerof the Nile finished second in the 2009 Kentucky Derby behind 50-1 shot Mine That Bird. A year ago his Derby favorite Eskendereya was sidelined with an injury less than a week before the race and was retired.
The 48-year-old Egyptian businessman who lives in New Jersey nearly lost his sprawling racing operation last year during a very public court battle with Fifth Third Bank. Today, his Zayat Stables has about 200 horses, and he says he's invested "close to $100 million" into the game since becoming an owner only six years ago.
His top 3-year-old this year was supposed to be Jaycito, and Nehro was just getting started. After winning the San Felipe in March, Jaycito was sidelined with an injury. Meanwhile, Nehro, a son of Mineshaft bought for a relative bargain $170,000, got his first — and so far only — race in February at Oaklawn Park. He then finished second by a neck in the Louisiana Derby, second by a neck in the Arkansas Derby and second by 2-3/4 lengths in the Kentucky Derby.
Zayat, along with trainer Steve Asmussen, decided to skip the Preakness and wait on the Belmont, which could have a field of as many as 13 when entries are drawn Wednesday. The first seven Derby finishers are expected to line up in the Belmont.
Zayat can't wait.
"We have beaten all of them, except one (Animal Kingdom), and we will have no excuses if we lose," he said.
While Animal Kingdom sizzled in his final workout before the Belmont, covering four furlongs in 47.76 seconds Monday, Nehro went much slower, timed at 50.88 at the same distance.
No matter to the always optimistic Zayat.
"We're ready," he said after the breeze. "I don't want to sound arrogant, because I'm not, but this horse is honest, he always shows up, he's versatile and all heart, and that's the sign of a good horse, if not a great horse."
Graham Motion, who trains Animal Kingdom, said Nehro could be a horse to watch Saturday. Horses like Nehro, Brilliant Speed, Master of Hounds, Santiva and Stay Thirsty skipped the Preakness, so they come to the Belmont after a five-week break.
"They have an advantage," Motion said. "It's just common sense; they have an edge in freshness. If I had one of those horses, I'd feel pretty good about it."
Exactly.
"I'm a very happy camper," Zayat said.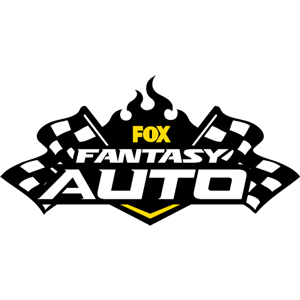 FOX Fantasy Auto
Form a Racing Team, Compete for Prizes
Play Now!