Trainer allegedly used banned drug
A Nebraska horse trainer has been suspended and fined $1,500 pending an investigation of a horse that tested positive for a powerful stimulant called "frog juice" that's barred from use in the United States.
A urine sample showed a horse named Cheatin' Cowboy, trained by Kim Veerhusen, might have had "frog juice," known scientifically as dermorphin, in his system when he finished second at a race July 15 at Horsemen's Park in Omaha, according to the Lincoln Journal Star.
The Association of Racing Commissioners International, a group that recommends medication policy, lists dermorphin among the most harmful substances that might be given to horses. Regulators say the drug has no legitimate use in horses.
The Racing Medication and Testing Consortium in June urged state racing commissions to be lookout for the drug, which it called a "threat to racing integrity." It said dermorphin is produced naturally as a skin secretion in certain species of South American frogs, but it also can be produced synthetically.
Veterinarian Richard Porter told the Journal Star that dermorphin is 40 times more potent than morphine in its ability to stop pain.
It could be used on "old, broke-down horses that used to run fast, but may have issues," Porter said. "It's kind of inhumane . . . because if you force them to run, they break down even worse."
Officials of the Nebraska chapter of the Horsemen's Benevolent & Protective Association, which is composed of horse trainers and owners, didn't immediately return a call Monday from The Associated Press. The executive director of the Nebraska Racing Commission, Todd Sage, confirmed its investigation but declined to make any other comments.
Veerhusen, could not be reached to comment.
Cheatin' Cowboy has been disqualified as a source of purse money, and Veerhusen has been suspended through Sept. 19 while the allegations are investigated. Any horse that he owns or trains will be barred for the rest of the state's racing season.
The banned substance has shown up at tracks in other states, including Oklahoma, Texas and Louisiana.
The Louisiana State Racing Commission was scheduled to meet Aug. 29-30 to hear cases against nine trainers cited by stewards after 11 positive tests for dermorphin in horses that raced at Louisiana tracks.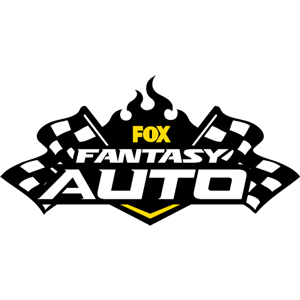 FOX Fantasy Auto
Form a Racing Team, Compete for Prizes
Play Now!