NBC reaches deal to keep Derby rights through 2015
The Kentucky Derby will remain on NBC through 2015.
Churchill Downs Inc. and NBC Sports announced Thursday a
five-year agreement in principle to extend the network's exclusive
rights to the Run for the Roses, which has aired on NBC since 2001.
A person familiar with the deal told The Associated Press that it's
valued at about $5 million per year, far less than the roughly $6
million annually in the previous contract.
The person spoke on condition of anonymity because financial
details were not disclosed.
"Our approach of showcasing four key elements surrounding the
race – food, fashion, party and purpose – has elevated the Kentucky
Derby from simply an iconic sporting event to a transcendent
cultural experience," Churchill Downs President Bob Evans said in
a statement.
"We're excited to build upon the momentum we've created over
the past several years."
NBC has taken a more comprehensive approach to airing the Triple
Crown's first leg, using personalities from some of its cable
programs – among them "Top Chef" and "Real Housewives" – to
attract mainstream viewers. It has also aired documentaries about
the business of horse racing on CNBC, and used the celebrity red
carpet to bring in a younger demographic.
Last year's race was seen by an average of 16.5 million viewers,
making it the most-watched Kentucky Derby since 1989, when 18.5
million people saw Sunday Silence run to victory. The last time the
race was shown on ABC, in 2000, only 9.1 million tuned in for
Fusaichi Pegasus' win.
"Together, NBC and Churchill Downs have changed the
presentation of horse racing on TV, and it paid off earlier this
year," Evans said. "NBC's combination of world-class sports
programming and a spectrum of news and entertainment assets make it
an ideal partnership."
The new deal includes programming rights to the Kentucky Derby's
sister race, the Kentucky Oaks, and other coverage from Churchill
Downs on the first weekend in May. The Oaks has been aired on
NBC-owned cable channel Bravo the past two years.
"I don't think America truly moves to springtime until the
first Saturday in May," said Dick Ebersol, chairman of NBC Sports.
"I am delighted that we will be bringing this iconic American
event to homes across America for five more years."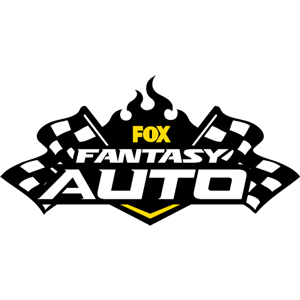 FOX Fantasy Auto
Form a Racing Team, Compete for Prizes
Play Now!