Mike Smith's career has been one amazing ride after another
When the 30th edition of the Breeders' Cup World Championships was held last autumn at Santa Anita Park, it seemed only fitting that the celebration of three decades of the best in international racing took time to salute Mike Smith.
Smith swept the Bill Shoemaker Award, presented annually to the top jockey at the two-day event, for the second consecutive year. The breadth of his smile said everything about what the honor meant to him. Smith said of the late Shoemaker, "As small as he was, he was a giant of a man on horseback and off."
The same can be said of Smith. When the big races come around, when six- and seven-figure purses are at stake, it can be argued that no one responds to that pressure-packed setting better than Smith. He became the all-time leading rider in Breeders' Cup victories when he reached the winner's circle with Royal Delta in what was then known as the Ladies' Classic in 2012.
He hardly rested on his laurels last year, delivering consecutive victories on the first day of competition in the Marathon (London Bridge) and Juvenile Turf (Outstrip) before taking the Turf Sprint with Mizdirection on the second day, hiking his total to 20 Breeders' Cup wins overall.
Some jockeys may find it a bit overwhelming to know that the world is watching. Not Smith. He said he develops a nervous energy before major events that is hugely beneficial. "That kind of energy is powerful," he said. "For whatever reason, it slows things down for me."
Smith, 48, can tap into an enormous amount of experience. He was born in Roswell, N.M., as the son of a jockey. "I was just around it a lot," he said. "It was easy to learn."
He began riding competitively in his native state by the tender age of 11. He took out his license as a jockey when he was 16 and earned mounts primarily in the Midwest before deciding, in 1989, that he was ready for the bright lights of New York.
He did not blink.
He was the leading jockey on that rugged circuit from 1991-93, rattling off 330, 297 and 313 victories during that torrid stretch. He set a North American record for stakes victories with 62 in 1993, including a triumph aboard Prairie Bayou in the Preakness. He topped himself with 68 stakes wins the following year, 20 of those coming in Grade 1 events.
His path to greatness, though, was not always smooth. He sustained a broken shoulder in March of 1998. He came back only to be involved in a terrible accident at Saratoga Race Course that left him with two broken vertebrae in his back. He was forced to wear a body cast for several months that felt like decades.
He rebuilt his business with the help of a move to Southern California in 2000. He proved to be an ideal partner for Horse of the Year Azeri in 2002. He enhanced his reputation as a big-race rider when Giacomo somehow won the Kentucky Derby at odds of 50-1 three years later for trainer John Shirreffs.
Smith and Shirreffs would form a potent team once more with the paddock-dancing Zenyatta. She rattled off 19 consecutive victories, winning all but one of her 20 career starts. She needed to be at her best and was when she beat the boys in the $5 million Breeders' Cup Classic in 2009 for her 14th triumph without a blemish.
Smith will never forget the overwhelming sense of accomplishment as he guided Zenyatta to the winner's circle at Santa Anita. "Every single person in the grandstand really respected her. It was something you had to witness," he said. "The roar of the crowd, just to hear them clapping, I'd never seen anything like that before."
The racing world has not seen many like Smith, either. He was inducted into the National Museum of Racing and Hall of Fame in 2003. He believes he can continue to excel for as many as five more years.
"Business is great. I'm not riding a lot, but I ride quality," he said. "You can't beat it."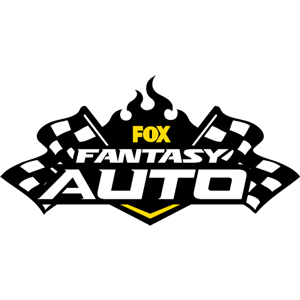 FOX Fantasy Auto
Form a Racing Team, Compete for Prizes
Play Now!