Making the grade: Peter Pan winner Tonalist could challenge California Chrome
This week we take a closer look at Tonalist, winner of the Grade 2 Peter Pan Stakes on May 10 at Belmont Park.
Most of the names lining to face California Chrome in hopes of ending his bid to become the 12th Triple Crown winner are familiar to racing fans because many of them last raced in the Kentucky Derby. Perhaps the most intriguing challenger in the field did not. Tonalist enters the Belmont Stakes off a dominant four-length runaway win in the Grade 2 Peter Pan Stakes on a sloppy track at Belmont Park. Tonalist is a Tapit colt who generated significant buzz after winning his second career start impressively in January. His connections took it slow with him and might be positioned to reap the reward on June 7 at Belmont Park.
Ability: After finishing fourth in his only race as a 2-year-old, Tonalist has been impressive at three. He earned a 106 Equibase Speed Figure in winning his second career race on Jan. 18, when he streaked away to win by four lengths. Five weeks later, he finished second to Constitution, a talented colt who would go on to win the Grade 1 Florida Derby.
The 98 Equibase Speed Figure he received for that runner-up finish at the time appeared to be a step back, but in hindsight finishing second to the eventual Florida Derby winner – a colt who is still unbeaten by the way – was a solid showing for Tonalist's third start. He did not race again until May 10 but the prerace buzz surrounding him before the Peter Pan was deafening and he was sent off as the 6-5 favorite. The performance matched the hype as Tonalist went right to the front on a sloppy track and dominated in a four-length romp that earned a career-best Equibase Speed Figure.
What we know about Tonalist is that he is fast, he's improving and he's fresh. He's also got a win at Belmont Park and clearly had no issues with a wet track. California Chrome best lifetime Equibase Speed Figure is a 109, so Tonalist does not need to make a significant leap to get in the same league as the dual classic winner.
If he runs his "A" race, Tonalist should be within striking range of California Chrome near the top of the Belmont Stakes stretch and we will see if he can match strides with his more experienced and accomplished opponent.
Running style: In Tonalist's maiden win in January, he waited patiently behind horses early while racing in seventh and launched his winning rally from four wide on the turn. He eventually wore down Global Strike and pulled away to a comfortable win. He was much closer to the pace but he needed to be given the race was 1 1/16 miles with a very short run into the first turn. He was asked by his rider Joe Bravo for a little bit more speed and eventually settled into a nice rhythm in third. He challenged Constitution on the turn but could not match strides with the victor. In the Peter Pan, Tonalist was much more eager early and rushed up along the inside to take command early in what turned into a runaway win. My guess is that he was feeling pretty strong in his first race in more than 2 ½ months. The pace also was not especially fast, so Tonalist took it to the opposition and imposed his will upon them.
For the 1½-mile Belmont, I would expect Tonalist to be close to the pace but not necessarily in front. If he can rate comfortably a couple of lengths off the pace and start his move approaching the final quarter of a mile, he should have a shot in the stretch. Tonalist is more of a grinder than an explosive finisher. He has a nice, long stride but does not possess the push-button acceleration of California Chrome. For him to have a real chance in the Belmont, he and jockey Joel Rosario will not want to let California Chrome open up a big advantage on them in the stretch.
Connections: Christophe Clement is probably best known in the U.S. as the trainer of three-time champion Gio Ponti. He comes from a family of trainers. His father, Miguel, was a trainer in France and his brother Nicholas won the 1990 Prix de l'Arc de Triomphe with Saumarez. Since taking out his trainer's license in the U.S. in 1991, Clement has won more than 1,450 races. In addition to Gio Ponti, Clement won multiple Grade 1s with Voodoo Dancer and Winchester. His only starter in the Belmont Stakes so far was Dynever, who finished fourth in 2003.
Robert S. Evans, whose father, Thomas Mellon Evans, started Buckland Farm in 1964, owns Tonalist. Buckland raced 1981 Kentucky Derby and Preakness winner Pleasant Colony as well as champions Pleasant Stage and Pleasant Tap, the later in partnership with Roberts S. Evans and his brother Edward P. Evans. Pleasant Colony is the broodmare sire of Tonalist.
Robert S. Evans raced Grade 1 winners Sewickley and Shared Interest and bred Breeders' Cup winner Cash Run and top sire Forestry. He has never had a Belmont Stakes starter.
Joel Rosario rode Tonalist in the Peter Pan and will again be aboard for the Belmont Stakes. Rosario won the 2013 Kentucky Derby with Orb and was a finalist for the 2013 Eclipse Award as outstanding jockey. Rosario has won more than 1,800 races with 132 graded stakes victories since he took out his jockey's license in 2003.
Pedigree: Tonalist boasts a potent combination of an outstanding sire and a classy female family with plenty of stamina influences, not the least of which is his aforementioned broodmare sire [the sire (father) of Tonalist's dam (mother), Settling Mist] Pleasant Colony.
Tonalist was bred in Kentucky by Woodslane Farm out of Settling Mist, a winner at 1 1/8 miles and a half-sister (same dam [mother], different sire [father]) to The Bink, the dam of multiple Grade 1 winner Riskaverse.
His second dam (maternal grandmother), Toll Fee, was a winner at 1 1/16 miles and a stakes winner as well as Grade 2-placed going a mile on the main track.
Tonalist's third dam (maternal great-grandmother) is 1991 Broodmare of the Year Toll Booth, by Buckpasser, and this family is responsible for 1992 Horse of the Year, Belmont Stakes winner and breed-shaping sire A.P. Indy as well as more recently, 2011 Horse of the Year Havre de Grace.
Tapit is arguably the hottest sire in North America. His best runners include juvenile champions Stardom Bound and Hansen as well as Grade or Group 1 winners Tapitsfly, Joyful Victory, Testa Matta, Careless Jewel, Tapizar, Zazu, Laragh, and Dance Card. Tapit's best performers usually excel in two-turn races and often have exceptional acceleration. Tonalist looks like he might not have the explosiveness of many of the best horses by Tapit but instead has the grinding stamina that Pleasant Colony often passed along to his progeny. That could be a valuable asset in the 1 1/2-mile Belmont Stakes.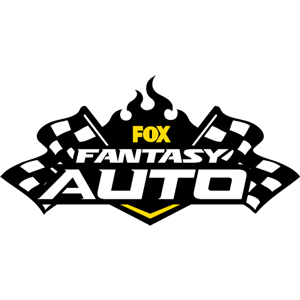 FOX Fantasy Auto
Form a Racing Team, Compete for Prizes
Play Now!