Making the grade: Florida Derby winner Constitution
Making the Grade, which will run through the 2014 Belmont Stakes, focuses on the winners of the big races, usually from the previous weekend, who could impact the next Triple Crown. We'll be taking a close look at impressive winners and evaluating their chances to win classic races based upon ability, running style, connections (owner, trainer, jockey) and pedigree.
This week we take a closer look at Constitution, winner of the Grade 1 Besilu Florida Derby on March 29 at Gulfstream Park.
You will hear about the "Curse of Apollo" many times in the weeks leading up to this year's Kentucky Derby. Apollo in 1882 is the only horse to win the Derby without making a single start as a 2-year-old. But it's not really a curse, not any more than the "Curse of the Billy Goat," which often is used to explain the Chicago Cubs century-plus of World Series futility that truly stems from putting a rotten product on the field in most seasons. The curse of Apollo is a statistical anomaly that will eventually be broken simply because training racehorses has evolved so much in the past 25 years. It used to be written that horses needed at least three prep races for the Derby and that no horse could win the race off a layoff of more than four weeks, but quality 3-year-olds Street Sense (2007) and Barbaro (2006) made those assertions irrelevant.
It's only a matter of time before an unraced 2-year-old wins the first jewel of the Triple Crown again, and a number of 3-year-olds who did not race at two are on the Derby trail with a shot to win the race on May 3. If they don't win, it will not be because of any curse but because of lack of foundation and maturity. Constitution is the most recent 3-year-old trying to buck history by targeting the Derby after not racing at two. Let's see if he has what it takes to change the record books for good.
Ability: A $400,000 purchase at the 2012 Fasig-Tipton Saratoga sale of selected yearlings, Constitution obviously was always easy on the eyes. A colt by top sire Tapit – more on him later – Constitution debuted on Jan. 11 at Gulfstream Park in a seven-furlong race and was sent off as the 11-to-10 favorite for 6-time Eclipse Award-winning trainer Todd Pletcher. After hesitating at the start, Constitution won by a length in a performance that earned a very respectable 96 Equibase Speed Figure.
Constitution's second race was even better. In a race on the Fountain of Youth Stakes undercard, Constitution powered well clear in the stretch to win by 3 1/4 lengths when stretching out to 1 1/16 miles. His 103 Equibase Speed Figure indicated that he was very close to the best of his generation.
AMERICA'S BEST RACING
While Constitution took a very small step back with a 101 speed figure in winning the 1 1/8-mile Florida Derby, don't view that as a cause for concern. In fact, he essentially paired speed figures and should be poised to take a step forward in the Kentucky Derby off five weeks of rest. More importantly, he engaged in a tough battle through the stretch with the ultra-game Wildcat Red and came out on top. We found out Constitution is a fighter and he also got a nice education in the Florida Derby, pushing his way through a narrow opening on the inside at the top of the stretch and then not backing down when in tight quarters between Wildcat Red and the rail. For a colt lacking the foundation a 2-year-old campaign provides, the Florida Derby should be a great building experience for those reasons.
Running style: Constitution has won twice – his debut victory and Florida Derby – from just off the pace and led from start to finish in the allowance race sandwiched between the two. He was a little bit rank early in the Florida Derby (OK, maybe a lot rank), but he settled in nicely just behind the early speed and launched his winning bid right near the top of the stretch. Constitution has a solid cruising speed that he should be able to use to gain tactical positioning, although the fact that he was a bit aggressive early could lead to trouble if he's too eager to be close to a potentially taxing, fast early pace in the Kentucky Derby.
Connections: Todd Pletcher, who nominated a record 42 3-year-olds to the 2014 Triple Crown, won his first classic in 2007 when Rags to Riches became the first filly to win the Belmont Stakes since Tanya in 1905. Pletcher secured his first win in the Kentucky Derby with Super Saver in 2010 and then won the 2013 Belmont Stakes with Palace Malice. A former assistant to Hall of Fame trainer D. Wayne Lukas, Pletcher has a strong cast of Derby hopefuls this year that also includes Risen Star Stakes winner Intense Holiday, Spiral Stakes winner We Miss Artie, Tampa Bay Derby runner-up Vinceremos and Sunland Derby third-place finisher Commissioner.
WinStar Farm is undoubtedly one of the most important breeding-racing operations in North America with a history of success in America's most important races. Kenny Troutt and longtime friend Bill Casner built WinStar into a world-class breeding operation before Troutt bought out Casner in October 2010.
WinStar bred 2003 Kentucky Derby and Preakness winner Funny Cide; WinStar homebred Bluegrass Cat finished second in the 2006 Kentucky Derby and Belmont Stakes; homebred Super Saver prevailed in the 2010 Kentucky Derby; and WinStar-owned Drosselmeyer won the 2010 Belmont Stakes and 2011 Breeders' Cup Classic.
Twin Creeks Racing Stables is a racing partnership founded in 2007 and managed by Randy Gullatt and Steve Davison. WinStar and Twin Creeks also own the aforementioned Vinceremos. Twin Creeks enjoyed success last year with Grade 1 winner Graydar and also raced 2010 Louisiana Derby victor Mission Impazible.
Javier Castellano has been aboard Constitution for each of his three races. Castellano won the Eclipse Award as outstanding jockey in 2013. He finished fourth aboard Normandy Invasion in the 2013 Kentucky Derby, which was his best finish from seven starters in the first jewel of the Triple Crown. Castellano won the Preakness in 2006 aboard Bernardini.
Pedigree: I've mentioned in previous editions of Making the Grade that Tapit is absolutely on fire as a sire. He's beginning to make a strong case as the best active sire in the U.S., and realistically it could get even better for the 2004 Wood Memorial Stakes winner.
Tapit's best runners usually excel in two-turn races and previous Making the Grade editions listed many of his elite runners, including juvenile champions Stardom Bound and Hansen as well as Grade or Group 1 winners Tapitsfly, Joyful Victory, Testa Matta, Careless Jewel, Tapizar, Zazu, Laragh, and Dance Card.
Most of those runners came when Tapit was still establishing himself. What we are seeing now is the product of what happens when breeders discover an outstanding, young sire and begin to beat down the door of the stud farm to breed their best mares to him.
Consider that this year's 3-year-old crop was born in 2011 and the matings were planned in 2009, which would have been when Tapit's first crop on the racetrack was three. He had 15 stakes winners from his first crop alone and breeders were treated to seeing 2008 champion Stardom Bound, Grade 1 winners Laragh and Careless Jewel and 2009 Breeders' Cup Juvenile Fillies Turf winner Tapitsfly excel on the racetrack. Thus Tapit's stud fee began to rise, as did the quality of mares he visited each year.
The old saying goes, "breed the best to the best and hope for the best" and this year's class of Tapit runners is a great example of that philosophy. This year alone Tapit has 3-year-olds Constitution, Tampa Bay Derby winner Ring Weekend, Southwest Stakes winner Tapiture and Kentucky Oaks favorite Untapable.
Looking at the other half of Constitution's pedigree, we find a solid group of top-class competitors, including Grade 1 winners All Fired Up and Awesome Humor a few generations back.
Constitution's dam (mother), Baffled, was Group 3-placed in England and won at 1 mile and 70 yards in the U.S. Baffled is a half-sister (same dam [mother], different sire [father]) to Grade 1-winning sprinter Emcee and stakes winner Spring Party.
Constitution's second dam (maternal grandmother), Surf Club, was a winner at 1 1/16 miles and his third dam (maternal grandmother), Horns Gray, was a 7-time stakes winner sprinting.
This female family probably slants toward speed, but there is enough stamina and class there to provide reason for optimism that Constitution can carry his talent another eighth of a mile on Kentucky Derby day and give Tapit his first classic winner in the U.S.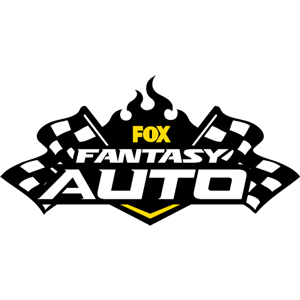 FOX Fantasy Auto
Form a Racing Team, Compete for Prizes
Play Now!