Making the grade: Evaluating American Pharoah's chance for the Triple Crown
Making the Grade, which will run through the 2015 Belmont Stakes, focuses on the winners of the big races, usually from the previous weekend, who could impact the Triple Crown. We'll be taking a close look at impressive winners and evaluating their chances to win important races based upon ability, running style, connections (owner, trainer, jockey) and pedigree.
This week we take a closer look at Kentucky Derby and Preakness winner American Pharoah and evaluate his chances to win the Belmont Stakes on June 6 at Belmont Park and become the first Triple Crown winner since Affirmed in 1978.
After a hard-fought victory in the Kentucky Derby, American Pharoah delivered a dominant seven-length romp in the Preakness Stakes on May 16 to set him up for a bid for the Triple Crown in the Belmont Stakes. Let's take a closer look at his chances to become the 12th 3-year-old in the history of U.S. Thoroughbred racing to complete the sweep.
Ability: There's no doubt American Pharoah ranks at the top of this crop of 3-year-olds in terms of both accomplishments and talent. He's won six straight races by a combined margin of 30¼ lengths, including the Grade 2 Arkansas Derby, Kentucky Derby and Preakness. The Kentucky Derby seemed like it should have taken something out of American Pharoah as he had to battle through the stretch to hold off Firing Line and put away Dortmund, but instead he bounced back even stronger in the Preakness. American Pharoah swamped seven Preakness challengers, drawing away to a runaway victory and looking like he could do another lap around the sloppy main track at Pimlico Race Course.
The 111 Equibase Speed Figure American Pharoah earned for winning the Derby was a career top and he paired that in the Preakness with an identical 111, which is scary for his Belmont challengers because that often signals a horse is ready to take another step forward. Of course, that theory of moving forward after pairing big speed figures is dependent upon the horse benefitting from sufficient rest to deliver another peak performance. As we know, there is no option to pick your spot on the Triple Crown trail.
American Pharoah will attempt to win his third classic race in five weeks at three different distances and on three different surfaces. The tight schedule is a huge part of what makes the Triple Crown sweep so challenging, as is the final test in the series –€" the 1½-mile Test of the Champion on a track known as "Big Sandy."
Navigating 1½ miles for the first (and often last) time has been the undoing of 12 dual classic winners since 1978. Factor in the unique 1½-mile circumference of Belmont –€" most U.S. tracks are one-mile ovals –€" with its sweeping turns and seemingly endless straightaways, plus the fact that this will be American Pharoah's fifth race in 12 weeks, and it's easy to see why the 2015 Belmont Stakes will be a formidable challenge.
One factor in American Pharoah's favor is the defection of a handful of horses who had been under consideration for the Belmont. War Story was expected to gun for the lead to challenge Pharoah but his connections apparently thought better of it and removed him from consideration last week. Two additional horses defected Monday: Carpe Diem, a classy, well-bred colt who won Grade 1s at two and three and appeared to be a top threat; and The Truth Or Else, a 3-year-old from the barn of Ken McPeek, who engineered the biggest upset in the history of the Belmont Stakes with 70.25-to-1 Sarava in 2002.
American Pharoah's high cruising speed will be an advantage for him in the Belmont Stakes, where it can be difficult to make up significant ground late, especially on its sweeping turns. He could very well go right to the lead as he did in the Preakness and that running style has been the tactics used by five of the last six Triple Crown winners. Right now, there is a 50 percent chance of rain in the Saturday forecast for Elmont, N.Y., with PM showers listed. If rain turns the track sloppy, American Pharoah's speed will be an even more dangerous weapon as it was in the Preakness. On a wet track, expect Pharoah to take command from the start and try to let his speed carry him to a Triple Crown sweep.
Connections: Prior to the Preakness, this blog highlighted the tremendous success of Hall of Fame trainer Bob Baffert in the second jewel of the Triple Crown as well as jockey Victor Espinoza's success in the race with his previous Derby winners War Emblem (2002) and California Chrome (2014). For both Baffert and Espinoza, the picture for the Belmont Stakes is not quite so rosy.
Three times Baffert came to Belmont Park with dual classic winners Silver Charm (1997), Real Quiet (1998) and War Emblem (2002) but could not complete the sweep. Baffert has one win from nine Belmont Stakes starters, taking the 2001 edition with Point Given. He has finished second in the race three times with Silver Charm, Real Quiet and Paynter (2012). Fear not Pharoah fans, Baffert does have a career winning percentage of 29 percent at Belmont Park, well above his 22 percent overall career win percentage.
Espinoza is winless in four starts at in the Belmont Stakes with a distant runner-up finish aboard A P Valentine in 2001 his best result. Earlier, the unique dimensions of Belmont Park's 1½-mile main track were listed as a reason for concern, and many riders have moved too early in the Belmont only to find their horse out of fuel in the final furlong. Belmont has been a struggle for Espinoza in his career. He has won only four of 73 career starts at Belmont (about 5.5 percent) with only 25 percent of his mounts finishing in the top three. Both are well below his lifetime record of 15 percent winners and 44% in the top three. For American Pharoah's sake, it probably would behoove Espinoza to pick up a full slate of mounts on Saturday's card to get a feel for the track.
Zayat Stables, founded by Ahmed Zayat in 2005, is one of the leading owners in North America and has raced 13 Grade 1 winners since 2005, including 2014 champion 2-year-old male American Pharoah and Eclipse Awards finalists Bodemeister, Eskendereya, Zensational, Point Ashley, and Rightly So.
American Pharoah is the Zayat's first classic winner and he will be the racing operation's third starter in the Belmont Stakes.
Pedigree: From a pedigree perspective, the Preakness Stakes at a sixteenth of a mile shorter than the Kentucky Derby was no concern for American Pharoah. He'd already proven himself capable of a huge race at the 1¼-mile Derby distance.
For me, the concern with American Pharoah's pedigree, specifically the bottom half, was always the 1½-mile Belmont Stakes.
American Pharoah is from the second crop of Pioneerof the Nile, by 2003 Belmont Stakes winner Empire Maker. A Grade 1 winner at two and three who excelled at longer distances, Pioneerof the Nile was a star for Zayat Stables and is off to a nice start at stud with six graded or group stakes winners from 106 starters through June 1.
American Pharoah's dam (mother), Littleprincessemma, by Yankee Gentleman, was winless in two tries, both in sprints. She has two winners from two foals to race with a Grade 1 winner to her credit.
American Pharoah's second dam (maternal grandmother), Exclusive Rosette, set a course record when sprinting on the grass and was a stakes-winning sprinter on the main track. Exclusive Rosette is the dam of graded stakes-winning sprinters Storm Wolf and Misty Rosette, the latter the third-place finisher in the Grade 1 Test Stakes at seven furlongs in 2006.
American Pharoah's third and fourth dams also raced exclusively in sprints with neither able to secure a win.
As I mentioned in earlier editions of Making the Grade, the female half of American Pharoah's pedigree leans very heavily toward speed, and that speed is evident when you watch American Pharoah race.
But American Pharoah's :26.57 final quarter-mile in the Kentucky Derby was a bit sluggish considering there was a fairly easy pace and his final three-sixteenths of a mile in :20.72 for the Preakness also was not especially fast. Given how American Pharoah finished those two races, a pedigree light on stamina on the bottom half and the testing schedule of five races in 12 weeks, I'm concerned that he could come up short in the Belmont Stakes stretch.
The big question is can anyone in this field beat American Pharoah? I think Materiality has the speed to give him a challenge early and boasts elite ability. Two colts stand out as big possible threats from off the pace: Frosted and Madefromlucky. A couple of deep closers could also factor if the pace is faster than expected, but I feel confident the winner comes from the aforementioned group of four.
While most Thoroughbred racing fans would love to see a Triple Crown, myself included, my hunch is that it will be Frosted in the Belmont Stakes winner's circle. A healthy patch of rain Saturday afternoon, however, would significantly boost American Pharoah's chances to end the Triple Crown drought.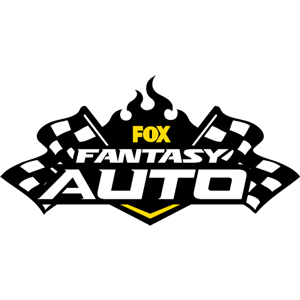 FOX Fantasy Auto
Form a Racing Team, Compete for Prizes
Play Now!