Making the grade: Chitu, winner of the Sunland Derby
Making the Grade, which will run through the 2014 Belmont Stakes, focuses on the winners of the big races, usually from the previous weekend, who could impact the next Triple Crown. We'll be taking a close look at impressive winners and evaluating their chances to win classic races based upon ability, running style, connections (owner, trainer, jockey) and pedigree.
This week we take a closer look at Chitu, winner of the Grade 3 Sunland Derby on March 23 at Sunland Park.
Chitu cemented his status as a top contender for the 2014 Kentucky Derby with a comfortable win in the Sunland Derby on March 23 at Sunland Park, and he also punched his ticket to Louisville for the first jewel of the Triple Crown with 50 points.
AMERICA'S BEST RACING
Chitu improved to three wins in four starts for Hall of Fame trainer Bob Baffert with his only defeat a runner-up finish by a half-length to highly regarded classics contender Candy Boy. Talent is not an issue with Chitu; the biggest questions for him are does he have enough of a foundation with only four starts since beginning his career in December and does he have enough stamina in his pedigree? Let's take a look.
Ability: With only four starts, all since December, it's likely that we are only seeing a glimpse of Chitu's potential. But that glimpse looks very appealing so far. After posting a solid 85 Equibase Speed Figure for his debut win on Dec. 7 at Hollywood Park, Chitu has posted 105, 96 and 103 speed figures in his next three races. That puts him right there with the best of his generation, and the 103 he received for winning the 1 1/8-mile Sunland Derby by 2 ¼ lengths on March 23 indicates he can run fast in longer races. His best speed figure was a 105 going three-quarters of a mile in his second career start on Dec. 27 at Hollywood, where he was second through a blistering opening quarter-mile in :21.52 and a half-mile in :44.03. What that tells us is that Chitu possesses sprinters' speed plus the ability to carry that speed around two turns.
Owner Susan Chu purchased Chitu for $300,000 at the 2013 OBS March sale of selected 2-year-olds in training, where he recorded the fastest quarter-mile workout from either of the two breeze-show sessions. The talent has always been there with Chitu; there is little doubt this colt is among the fastest of this crop of 3-year-olds.
Running style: Chitu uses his speed to gain tactical position in races, making great use of his best asset. Most promising is that Chitu is willing to stalk an opening half-mile in :44 in a sprint or an opening half in just under :47 when stretching out for two-turn races, which tells us he is responsive to his rider's instructions.
Chitu delivered a very good final time that was less that two-fifths of a second off the Sunland track record set by Governor Charlie in the 2013 Sunland Derby, but my concern is that he appeared to be running out of fuel late in the race. Chitu covered final three-eighths of a mile in :38.28 and the final eighth of a mile in 13:30, which tells me he will have to reserve quite a bit more energy in the early going if he is going to win the 1 ¼-mile Kentucky Derby on May 3. Another race might give him a little bit more foundation for 1¼ miles, but it also would be asking a lot to pack three races into six weeks. It probably also would leave him in less-than-peak form on Kentucky Derby day.
Connections: Hall of Fame trainer Bob Baffert has won the Kentucky Derby three times (Silver Charm [1997], Real Quiet [1998], War Emblem [2002]); the Preakness Stakes five times (Silver Charm [1997], Real Quiet [1998], Point Given [2001], War Emblem [2002], Lookin At Lucky [2010]); and the Belmont Stakes once (Point Given [2001]). In addition to Chitu, Baffert also has Rebel Stakes winner Hoppertunity and Sunland Derby runner-up Midnight Hawk on target for the Kentucky Derby. The trio currently holds three of the top six spots on the Road to the Kentucky Derby Leaderboard.
Susan Chu is president of Tanma Corp., which campaigned 2013 Southwest Stakes winner Super Ninety Nine. Chu and her family developed a passion for horse racing while attending the Kentucky Derby in 2010 and 2012. After I'll Have Another's Triple Crown bid in 2012, she decided to enter the horse racing industry as an owner. Chu is heavily involved in international show jumping and partners with several top equestrian professionals. She supports Olympic Equestrian programs and works with the Chinese Taipei Equestrian Association in a consultant capacity on their equestrian programs. Chu also supports equine rescue projects and is a member of the United States Equestrian Team Foundation and the United States Hunter Jumper Association (USHJA).
Martin Garcia, who ranked 14th among all North American jockeys by purse earnings in 2013, has ridden Chitu for each of his four career starts. Garcia's two previous Kentucky Derby mounts were Conveyance (15th, 2010) and Liaison (6th, 2012).
Pedigree: Chitu's pedigree is somewhat unusual for a Derby contender in that he is by a multiple Grade 1-winning sprinter with a female family that slants toward distance horses on the grass.
Let's start with Chitu's sire (father), Henny Hughes, who won the Grade 2 Saratoga Special Stakes at six furlongs as a 2-year-old and a pair of Grade 1 sprints – the King's Bishop and Vosburgh Stakes – as a 3-year-old. He did finish second in the 1 1/16-mile Breeders' Cup Juvenile, but his sire, Hennessy, was another very fast horse who sired predominantly sprinters. From four crops ages three and older, Henny Hughes has two champions and seven graded stakes winners from 258 winners from 380 starters through March 23. The average winning distance of Henny Hughes progeny is only 6.3 furlongs. Beholder, the winner of the 2013 Breeders' Cup Distaff and last year's champion 3-year-old filly, is Henny Hughes' top runner. Beholder serves as an example that Henny Hughes can sire a two-turn star, but speed is definitely the main attribute he passes along to his progeny.
The bottom half (female family) of Chitu's pedigree is a much different story with his dam (mother), Sea Gift, a winner at 1¼ miles on the grass and by 1992 Belmont Stakes winner A.P. Indy. Chitu's second dam (maternal grandmother), Ocean Queen, set a course record for 1 1/8 miles on the grass when winning the 1996 Bay Meadows Breeders' Cup Derby. His third dam (maternal great-grandmother), River Jig, was a stakes winner in Italy at about 1½ miles. There also are some classy sprinters in this female family, but I think it's safe to say that Chitu gains some stamina from the female side of his pedigree.
I'd have trouble taking Chitu as my pick in the Kentucky Derby because of potential distance limitations in his pedigree and how he finished in the Sunland Derby, but one thing previous Triple Crowns have taught me is that talent can overcome just about anything on the Derby trail. Chitu definitely has talent.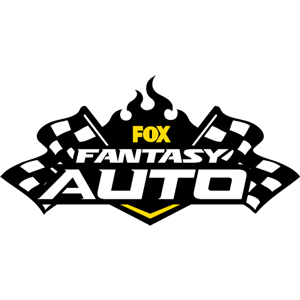 FOX Fantasy Auto
Form a Racing Team, Compete for Prizes
Play Now!