Making the grade: California Chrome, winner of the San Felipe
Making the Grade, which will run through the 2014 Belmont Stakes, focuses on the winners of the big races, usually from the previous weekend, who could impact the next Triple Crown. We'll be taking a close look at impressive winners and evaluating their chances to win classic races based upon ability, running style, connections (owner, trainer, jockey) and pedigree.
This week we take a closer look at California Chrome, winner of the Grade 2 San Felipe Stakes on March 8 at Santa Anita Park.
It doesn't require any great expertise in judging racehorses to know that California Chrome was impressive in winning the San Felipe Stakes. One needed only a set of functioning eyes to see from that 7¼-length runaway win that this 3-year-old has blossomed into something pretty special. That fact that he was given a 109 Equibase Speed Figure, the highest for any of the major 3-year-old Kentucky Derby preps this season, confirmed California Chrome is a serious player on the Triple Crown trail. The one major concern I have about the San Felipe was that the most highly regarded 3-year-old entered in the race, Bayern, was scratched and I think it's pretty clear that runner-up Midnight Hawk has distance limitations. I'm just not sure how good the quality of competition was in the San Felipe, which tempers my enthusiasm, but only slightly.
Ability: California Chrome owned three stakes wins in races restricted to California-breds entering the San Felipe and his only previous try in a graded stakes resulted in a sixth-place finish. He also had never recorded a triple-digit Equibase Speed Figure, so it was not unfair to question whether California Chrome could compete in elite races on the path to the Kentucky Derby. There were plenty of reasons to be optimistic, however, as he was beaten by only two lengths in the Grade 1 Del Mar Futurity in his lone, previous graded stakes attempt, and he entered the San Felipe off a pair of stakes victories by a combined margin of 11 ¾ lengths.
California Chrome took command early in the San Felipe and overwhelmed the competition, shrugging off a futile bid from Midnight Hawk near the top of the stretch and powering to victory in 1:40.59 for 1 1/16 miles, the second-fastest time in the history of the race. He went fast early – very fast, really – and still covered the final sixteenth of a mile in :06.65. That might not seem especially impressive, but considering he ran the first half-mile in :45.55 it was encouraging to see him surge clear of graded stakes winner Midnight Hawk at the top of the stretch.
The 109 Equibase Speed Figure that California Chrome received for the San Felipe represents a 14-point jump from the then career-best 95 he received for winning the California Cup Derby in January in his previous race. It's not surprising that trainer Art Sherman, a former jockey, said he will take his time deciding if California Chrome will be pointed to the Santa Anita Derby on April 5 or head right to the Kentucky Derby. That type of performance can take some time to recover from and he clearly wants to make sure California Chrome is at his best on May 3 at Churchill Downs.
AMERICA'S BEST RACING
"I'm not making any plans [for his next race], you know what I mean? I'm in the Derby now; I've got enough points. That took a lot of pressure off me," Sherman said. "I'm just going to play it by ear. There is a chance we might go to the Santa Anita Derby.
"The horse has to let me know. He came out of the race good, he ate up [Saturday] night. I was happy. He's a cool horse. I just don't want to do too much with him. We're on the Derby trail, and I know it's tough. I've been there before as a kid with other people's horses, but I know how grueling it is getting up to that point."
Road to the Kentucky Derby Leaderboard
Running style: California Chrome won his two previous starts – the King Glorious Stakes and California Cup Derby – from just off the pace. He was third by about two lengths after the first half-mile in the California Cup Derby and fourth by a little more than a length after a half-mile in the King Glorious. In the San Felipe, he streaked clear out of the starting gate – you won't see a horse break from the starting gate better than that – and then held the lead because he has a very high cruising speed. A couple of key things to points out: a start like that in the Kentucky Derby would allow California Chrome to map out any trip regular rider Victor Espinoza wants and his versatility means he will relax behind the early speed if asked and get first jump on the late runners.
"[The San Felipe] was his most impressive race since I've been riding him, but I believe he still has more left," Espinoza said. "I just took it easy with him [in the San Felipe]. I think he'll be even better at a mile and a quarter. We'll find out how good he is as we go along, but he's an amazing horse right now."
Connections: Trainer Art Sherman referred to the connections of California Chrome as a "mom-and-pop" operation, but make no mistake, there is no shortage of experience on this team. Sherman has trained the winners of more than 2,100 races, including Grade 1 winners Ultra Blend, Haimish Hy, Land Field and Siren Lure. Sherman took out his trainer's license in 1979 after a career as a jockey from 1958 through 1978. Sherman accompanied Hall of Famer Swaps for his 1955 Kentucky Derby victory as a stable boy for trainer Mesh Tenney.
Jockey Victor Espinoza also provides a wealth of experience as a winner of more than 3,000 career races. He enjoyed success on the Triple Crown trail with War Emblem, whom he guided to victories in the 2002 Kentucky Derby and Preakness Stakes.
California Chrome is a homebred of California-based owners Steve Coburn and Perry Martin.
Pedigree: California Chrome's sire (father), Lucky Pulpit, finished second in the 1 1/16-mile Santa Catalina Stakes to earn a starting spot in the San Rafael Stakes and Santa Anita Derby, but he was unplaced in both of those races and eventually proved better-suited to sprinting. He won the 5-furlong Smile Stakes on the grass at Arlington Park and also placed in several other turf sprints, but he was not purely a sprinter. He placed in three stakes going a mile on the turf, including a nose defeat as a 2-year-old in the Pinjara Stakes at Santa Anita Park. He has quickly carved out a nice niche for himself as a California sire with four crops ages three and older. His best runner before California Chrome was Rousing Sermon, a stakes winner at 1 1/16 miles who finished third in the 2012 Louisiana Derby and eighth in that year's Kentucky Derby.
California Chrome's dam (mother), Love the Chase, earned her only career win going a mile on the main track and the San Felipe winner is her first foal to race. His second dam (maternal grandmother) won one of nine starts with the victory coming at 6 ½ furlongs. California Chrome is the only runner in the first two generations to have any success in stakes races.
There is some back class in this female family. California Chrome's third dam (maternal great-grandmother), Chase the Dream, won a pair of stakes at a mile or longer and produced a stakes winner. Cascapedia, 1977 champion older female, also is a member of this family.
Pedigree was always my concern with California Chrome, but talent can carry a 3-year-old a long way. Whether it can carry him 1 miles on the first Saturday in May at Churchill Downs remains to be seen, but this one is worth watching.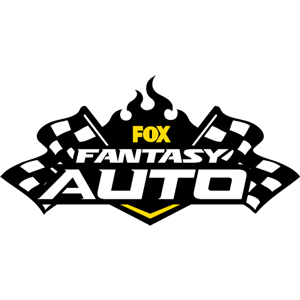 FOX Fantasy Auto
Form a Racing Team, Compete for Prizes
Play Now!