Making the grade: Blue Grass winner Dance With Fate
Making the Grade, which will run through the 2014 Belmont Stakes, focuses on the winners of the big races, usually from the previous weekend, who could impact the next Triple Crown. We'll be taking a close look at impressive winners and evaluating their chances to win classic races based upon ability, running style, connections (owner, trainer, jockey) and pedigree.
This week's spotlight is on Dance With Fate, winner of the Grade 1 Toyota Blue Grass Stakes on April 12 at Keeneland Race Course.
Dance With Fate earned a starting spot in the Kentucky Derby with a powerful, off-the-pace score in the Toyota Blue Grass Stakes. His connections, specifically trainer Peter Eurton, did not immediately commit to bringing the talented Two Step Salsa colt to Louisville for the first jewel of the Triple Crown on May 3. Now that Dance With Fate is officially targeting the Kentucky Derby, let's take a look at his chances.
Ability: Dance With Fate entered a new stratosphere from an Equibase Speed Figure perspective in the Blue Grass Stakes. He earned a career-best 108, a 12-point improvement from his previous top of a 96 that he earned when finishing second to Tamarando in the Grade 3 El Camino Real Derby. The only Kentucky Derby contender to earn a higher figure in a stakes race this year is California Chrome, considered to be a slam dunk to go off as the Derby favorite.
While the Blue Grass marked a breakthrough for Dance With Fate as his first stakes win, this colt has faced elite competition throughout his eight-race career.
After winning his second career start, Dance With Fate finished second at seven furlongs in the Grade 1 Del Mar Futurity and then second on the dirt main track at Santa Anita Park in the Grade 1 FrontRunner Stakes at 1 1/16 miles.
Dance With Fate was pinched back a bit at the start of the Breeders' Cup Juvenile and finished a non-threatening eighth, the only race other than his debut in which he did not finish first or second.
Dance With Fate won his 2014 debut on the grass at Santa Anita Park before taking the synthetic path to the Derby with a second in the El Camino Real Derby (Tapeta Footings) and first in the Blue Grass (Polytrack).
Joseph Ciaglia Jr. purchased the Two Step Salsa colt for $120,000 from breeder Best A Luck Farm out of the 2013 OBS spring sale of 2-year-olds in training after he drilled an eighth of a mile in :10. That was the second-highest price from 12 Two Step Salsa 2-year-olds that sold at OBS spring.
There is no doubt that Dance With Fate is exceptional on synthetic surfaces as he proved in the Blue Grass, but I don't see why he shouldn't handle the dirt main track at Churchill Downs. He already owns a runner-up finish in a Grade 1 race on dirt and while he encountered trouble in the Breeders' Cup Juvenile, it also looked like he didn't want to change leads in the stretch and therefore never really accelerated. He looked professional in his Blue Grass win, switching leads and finishing powerfully to complete a visually impressive rally.
The Churchill Downs main track also has a reputation of being kind to horses making the switch from turf or synthetic surfaces to the dirt.
For me, the biggest question is can he duplicate or improve upon a career-best effort coming back in three weeks. He has done well with that turnaround previously with seconds in the Del Mar Futurity and El Camino Real Derby off similar rest, even posting a then-career-best Equibase Speed Figure in the latter.
Running style: Dance With Fate closed from 11th with three-eighths of a mile left in the Blue Grass to win easily and he appears to be at his best when allowed to settle early and make one, big late run. That style can be effective in the Kentucky Derby, especially if there is a hot early pace, but it does leave closers susceptible to traffic problems while trying to navigate a path from the back to the front in a 20-horse field. Looking over Dance With Fate's past performances, it's important to note that he has shown early speed in previous races and could use his speed to gain better early position. He set the pace through an opening quarter-mile in :22.61 in winning his second race at 6½ furlongs, so he's no plodder. It's tough to guess what tactics his trainer and jockey will employ on Kentucky Derby day, but my guess is that Dance With Fate will be reserved near the back of the field early on May 3 so he has plenty of gas in the tank for the stretch run.
Connections: A former jockey, Eurton took out his trainer's license in 1985 and has amassed more than 400 victories, including a pair of Grade 1 wins with Weemissfrankie in 2011. Eurton's most lucrative victory to date was Dance With Fate's score in the $750,000 Toyota Blue Grass Stakes. He has never had a runner in the Kentucky Derby.
AMERICA'S BEST RACING
Longtime partners Sharon Alesia, Bran Jam Stable and Ciaglia Racing have been racing horses together with Eurton for years. The partnership earned its first graded stakes victory in the 2011 Del Mar Debutante with Weemissfrankie, named to honor deceased partner Frank Alesia.
Nakatani has won more than 3,700 races in his career, including 10 victories in the Breeders' Cup World Championships, but is still in search of his first win in a U.S. Triple Crown race. With 16 Kentucky Derby mounts, Nakatani's best finish was second aboard Nehro in 2011.
Pedigree: Dance With Fate is from the first crop of multiple graded stakes winner Two Step Salsa, a career earner of $1,104,040 who won the $1-million Godolphin Mile in 2009. Two Step Salsa was a graded stakes winner in the U.S. sprinting and at 1 1/16 miles. He also finished second in a Grade 2 race at 1 1/8 miles.
By Petionville, Two Step Salsa is a stallion from the Mr. Prospector line that is directly responsible for 14 of the last 19 Belmont Stakes winners and arguably the most influential dirt sire line of the second half of the 20th Century. Two Step Salsa was an elite miler very capable of carrying his speed a little bit longer but it's way too early to make any judgment on his ability as a sire with his first crop only 3 years old.
Dance With Fate is out of the Saint Ballado mare Flirting With Fate, a winner on dirt at 6½ furlongs. His second dam (maternal grandmother), Biogio's Baby, was a winner at a mile but was best in sprints, where she placed three times in stakes at 6 or 7 furlongs. Dance With Fate's third dam (maternal great-grandmother), Fois Gras, was a winner at 1 1/8 miles on the main track.
Biogio's Baby produced multiple graded stakes winner Biogio's Rose but you have to go back five generations to find a truly elite runner in 1973 Blue Grass Stakes winner and sire My Gallant.
I don't see anything to suggest Dance With Fate would not be able to excel on a dirt main track in a little less than two weeks in the Kentucky Derby, although the bottom half of his pedigree is a little bit light on stamina and class.
Dance With Fate showed in the Blue Grass Stakes that the talent and finishing speed are there to have some say in the outcome on Derby day. In a year in which many of the top contenders were injured or failed to live up to expectations, you can make as good a case for Dance With Fate as just about any of the Derby contenders not named California Chrome that remain on target for the first jewel of the Triple Crown.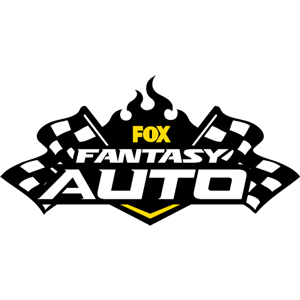 FOX Fantasy Auto
Form a Racing Team, Compete for Prizes
Play Now!