Making the grade: Arkansas Derby winner Danza
Making the Grade, which will run through the 2014 Belmont Stakes, focuses on the winners of the big races, usually from the previous weekend, who could impact the next Triple Crown. We'll be taking a close look at impressive winners and evaluating their chances to win classic races based upon ability, running style, connections (owner, trainer, jockey) and pedigree.
This week we take a closer look at Danza, winner of the Grade 1 Arkansas Derby on April 12 at Oaklawn Park.
When any horse wins a race at odds above 40-to-1 it's fair to call the outcome shocking or unexpected. So when Danza crossed the finish line 4¾ lengths clear of his nearest challenger in the Arkansas Derby at 41.30-to-1 there were quite a few racing fans looking back at their programs or past performances to find out more about the winner. I was right there with them and even now this remarkable performance in one of racing's most important prep races is really inexplicable except for the reality that sometime 3-year-old racehorses develop physically and mentally in a hurry. Significant improvement in a short time frame is pretty common with horses who are just beginning to figure things out and Danza sure seemed to figure it out at Oaklawn Park, where he punched his ticket to the Kentucky Derby.
Ability: Looking back at Danza's 2-year-old campaign, which consisted of two races, you can see there was some class evident early. He won his first start by three-quarters of a length at 2.15-to-1 odds for trainer Todd Pletcher, who then jumped him right into graded stakes competition for the Saratoga Special Stakes on Aug. 11.
Danza performed admirably in the Saratoga Special as he was beaten by only a half-length while third in the 6½-furlong, Grade 2 race and jumped from an 81 Equibase Speed Figure to a 98. That put him right up there with some of the best of his generation in August, but he did not return until March of 2014 and his first start after 6 ½ months off was a dull third-place finish in which he was beaten by 7½ lengths. It's pretty clear that this season debut did not inspire the confidence of bettors, but when a 6-time Eclipse Award winner like Pletcher has the instinct to start a lightly raced colt like Danza in a $1-million race it is worth taking a second look. Most did not, and in fairness Danza had never competed in a race longer than seven furlongs prior to the Arkansas Derby, but those who did and placed a few bucks on Danza were rewarded handsomely. He posted a career-best 103 Equibase Speed Figure and won easily after a nearly perfect trip under Joe Bravo.
That new career-best speed figure puts Danza close to the elite members of this crop of 3-year-olds but with some ground still to make up. That could be a tall order coming back off three weeks rest in the Kentucky Derby.
Eclipse Thoroughbred Partners purchased the Street Boss colt for $105,000 at the 2012 Keeneland September yearling sale, which was slightly above the overall sale average price of $87,330 but the third-highest price from 22 yearlings by Street Boss that sold at the auction.
Running style: Danza was right up with the early speed in his debut win but dropped considerably farther back in his second start, which featured a sizzling early pace. His first start of 2014 also came in a sprint and he dropped back to fifth behind another fast pace, but stretching out to 1 1/8 miles for the Arkansas Derby Danza was a little bit closer to the front, just behind the early leaders, and got the jump on runner-up Ride On Curlin. He has the cruising speed to settle in just off the pace in two-turn races and I expect he'd be in a spot similar to his Arkansas Derby trip in the Kentucky Derby. Whether he gets a ground-saving trip with little to no traffic, of course, is an entirely different story in a 20-horse Kentucky Derby field.
Connections: A former assistant to Hall of Fame trainer D. Wayne Lukas, Pletcher has a strong cast of Derby hopefuls this year that also includes Florida Derby winner Constitution, Risen Star Stakes winner Intense Holiday, Spiral Stakes winner We Miss Artie and Sunland Derby third-place finisher Commissioner. He nominated a record 42 3-year-olds to the 2014 Triple Crown.
Pletcher won his first Triple Crown race in 2007 when Rags to Riches became the first filly to win the Belmont Stakes since Tanya in 1905. Pletcher added his first win in the Kentucky Derby with Super Saver in 2010 and last year won the Belmont Stakes with Palace Malice.
Eclipse Thoroughbred Partners is the inspiration of company president Aron Wellman, a lawyer who started out as a protégé of Southern California trainer Jude Feld and learned quite a bit about managing partnerships under Barry Irwin at Team Valor. Eclipse Thoroughbred Partners website states:
AMERICA'S BEST RACING
"With quality and integrity at the core of every facet of Eclipse Thoroughbred Partners' operation, it is the company's mission to provide a healthy blend of horsemanship, unparalleled client service, business savvy, value and a deep respect for the relationships and camaraderie which make a stable tick, to propel Eclipse and its partners to the summit of the Thoroughbred horse racing industry."
A third-generation jockey, "Jersey Joe" Bravo is a native of Long Branch, N.J., and has been a dominant rider in his home state for 20 years. Bravo was the leading rider at Monmouth 13 times and the Meadowlands top rider nine times. He is winless with two Kentucky Derby starters.
Pedigree: Danza is from the second crop of multiple Grade 1-winning sprinter Street Boss, who never competed in a race longer than seven furlongs. He won seven of 13 career races and finished in the top three in all but two of his races. A deep closer not in the mold of the more common catch-me-if-you-can California sprinter, Street Boss will an interesting case study as a sire as more of his runners reach the track. His most accomplished runner before the 2014 Arkansas Derby was Grade 1-winning sprinter Capo Bastone.
Danza is a half-brother (same dam [mother], different sire [father]) to Majestic Harbor a graded stakes winner at 1½ miles on the main track. His dam, Champagne Royale was a winner at 1 1/16 miles and also stakes-placed at that distance.
Danza's second dam (maternal grandmother), All Tanked Up, won at 1 1/16 miles, and his third dam (maternal great-grandmother), All Week End, won at 1 1/8 miles, so there are several sources of stamina from the bottom half of this pedigree. Although on the other hand, Danza is one of only three graded stakes winners in the first four generations of his female family.
Danza sure looked like a colt headed in the right direction in the Arkansas Derby and he didn't appear to have any problems with the additional distance in his first race around two turns. This pedigree doesn't jump out as an especially strong one when looking for a Derby winner, but there is enough stamina there to suggest he could run a big one at 1¼ miles on May 3, especially given his half-sibling just won a 1½-mile dirt race in March.
I'm more concerned about coming back off of such a big race on three weeks rest with three of his four career races coming in sprints and probably still needing to improve to have a real chance in the Kentucky Derby.
Is Danza a budding star? We'll have our answer in less than three weeks.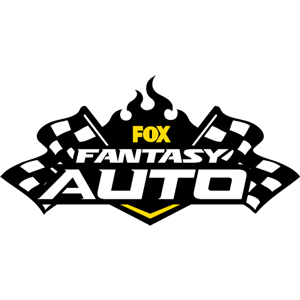 FOX Fantasy Auto
Form a Racing Team, Compete for Prizes
Play Now!